Organic Chemistry
Global changes are wafting through the scent market. Prepare for the vanillization of America.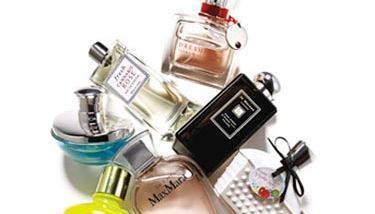 (Image credit: Jeff Westbrook)
Any international airport's Duty Free will confirm: Fragrance is global. Easy to transport and generally affordable, perfume is a beauty company's best ambassador. It's billion-dollar business as usual — until someone does something radically different and stirs things up, and everyone else wishes they'd thought of it first.
One such radical may just be sweet-smelling new mommy Jennifer Lopez. The bilingual pop star has just launched her latest fragrance, Deseo, in two "languages": a light, peach-colored floral scent for the Asian market, and an earthy, woodsy floral for the rest of the world. "Jennifer Lopez is a very important brand for us in Japan, but we know that earthy perfumes aren't successful there," reveals Catherine Walsh, SVP of American Fragrances at Coty. "She worked directly with our Japanese team to create something that would appeal to local tastes."
Global Spritzing
As a desire to please a global palate grows, several perfumeries have begun adjusting their formulas. It's no surprise that spicy perfumes (aka "orientals" in fragrance-speak) sell well in the Middle East, while citrus scents are a hit in Mediterranean countries, where orange and lemon trees flourish (Acqua di Parma, anyone?). However, there once was a time when citrus scents didn't resonate in this country at all. "Americans associated them with household cleaners," says perfumer Kilian Hennessy. "But with the launch of CK One in 1994, suddenly you noticed that every new fragrance included a similarly clean citrus top note." In other words, an exceptional perfume can break a cultural barrier.
"Attraction to one scent and not another is a learned response," explains Alan Hirsch, founder and neurological director of Chicago's Smell & Taste Treatment and Research Foundation. "Unlike animals, hardwired at birth to smell danger or prey in their particular habitat, humans only learn through experience what they're drawn to." Still, we learn early: While vision takes three years to fully develop, our ability to smell is completely functional by the third month in the womb, so your mother's food preferences begin to influence your own even then. Once you're born, your olfactory education continues. The aroma of cooking in your house, the fragrant flowers that grew in a nearby park, the scents your parents and first boyfriend preferred — these will all affect your choices forever.
To this day Asian women favor clean, nonfruity fragrances — quite natural when you consider their passion for tofu and green tea — while in general Americans lean toward sweet (hello, Mom's apple pie). In fact, having a pop star's name on the perfume only guarantees a first buy. There must be a visceral connection to the fragrance to keep customers coming back and make it a success. Celine Dion's new Sensational scent is infused with popular jasmine, giving it a time-tested appeal that complements its star power.
We Are the World
Even cultural and religious rituals play a significant role in what smells good to individuals. When Giorgio Armani created his Prive Bois d'Encens in 2005 to evoke the incense-filled churches he visited as a boy, Catholics everywhere happily inhaled. More recently, the new Kenzo Amour Indian Holi and Hermès Un Jardin Après La Mousson sample the spicy frankincense, cardamom, and sandalwood associated with the Indian spring festival Holi and Kerala's monsoon season, respectively.
Aside from homegrown preferences, perfume trends can also be imported, thanks to a growing immigrant influence. The mass appeal of vanilla — the most popular scent in Latin America, where even baby powder is infused with the sweet aroma — has crossed the border, leading to what Hirsch calls the "vanillization of America." "As demographics in our country change, we'll be seeing more vanilla for the next 10 years," predicts Hirsch — not only in fine perfumes, but also in soda and even laundry detergent. Naturally, since the U.S. is the world's largest fragrance market (France is second), our vanilla-philia influences the entire industry. Last year, Dolce & Gabbana launched The One, a blend of citrusy (and patriotically Italian) bergamot and sweet vanilla, while Oscar de la Renta's new spring fragrance is called — unapologetically — Fresh Vanilla. Insiders expect women will be lapping it up.
Read More...