'Fruit Juice' Hair Is Spring's Newest Hair-Color Trend You'll Actually Love
In the great words of the Kool-Aid man, "OH, YEAH."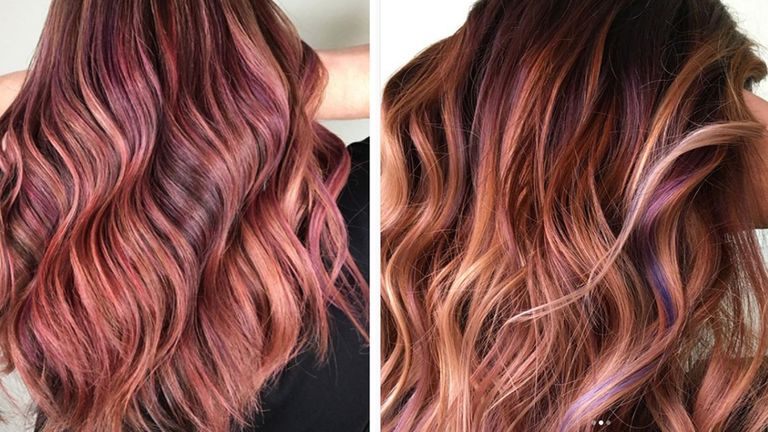 (Image credit: Instagram)
Spring is officially here and, although most of the country is still battling weird-ass blizzards and frigid temps, a new hair trend is coming in hot: Fruit juice hair, a peach, strawberry, and grape-hued creation that makes me really thirsty for a smoothie and an appointment with my colorist.

The look, first spotted by yours truly at MarieClaire.com during my usual Insta stalkage, is the creation of hairstylist Alisha McAlister. She first posted the look to Instagram earlier this week, writing, "I'm not sure what to call this! It's a mix of blended fruit colors," before adding that she thought she was doing a basic base and tone, but when her client asked for "something different," she mixed and blended until she got this fruity creation.
"This is such a fun color!" writes McAlister. "It's a great way to introduce vibrant and pastel colors and [have] the client not get fired for it!" Though she's only officially created this color once, a quick look at her Instagram shows dye jobs with similar peach highlights and berry lowlights, proving that the look is fully customizable.
Get inspired with more pics, below, then call your stylist ASAP.
RELATED STORY