Trend Alert: Blowdry Bars
Bad hair can dampen your mood and kill your confidence. So can the nation's new crop of blowdry bars deliver more than silky, swingy 'dos?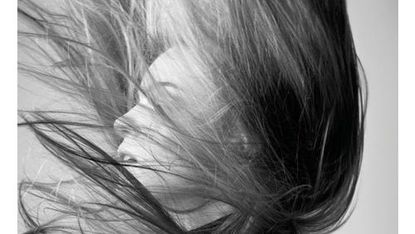 (Image credit: Archives)
There are bad hair days. And then there are bad hair weeks. You know — those unfortunate stretches when you're forced to surrender to one tragic, greasy topknot after another; avoid reflective surfaces at all costs; and pray you don't run into your ex. My forays into such frazzled hair territory are brought to a halt by one thing only: a blowout. The good news is that the service once saved for special occasions has become affordable, accessible, and quick.
Some may think I'm being dramatic. Yale psychology professor Marianne LaFrance, Ph.D., does not. "Experiencing what you perceive to be bad hair is not trivial at all," she says, referencing a study she conducted that explored the cultural truism that "bad hair" (defined by participants as "hair that sticks out, needs cutting, is frizzy, damaged, poofy, flyaway, wild, was badly cut, or is bushy and greasy") leads to a bad day. "We found that the perception of having bad hair affected overall performance and self-esteem to a degree that participants felt they were less able to accomplish what they needed to do, and they felt less comfortable socially." It may sound silly, but great hair makes us feel happier, more alluring, more secure.
The evidence is all around me as I have my hair done at Drybar in West Hollywood, one of the busiest outposts of the growing chain's blowout-only salons. Smiles and hellos bubble from the front desk as women of all ages enter in a steady stream — sunglasses on, hair up, and all with the same let's-get-down-to-business expression on their faces. Upbeat stylists take first-time clients through consultations as regulars cheerily order Mai Tais (loose, beachy waves), Manhattans (sleek, pin-straight locks), and other signature looks with kicky cocktail names, each going for $35 ($40 in NYC), regardless of hair length, texture, or thickness.
A pop-glam vibe prevails: The bright white room is flooded with natural light; Rihanna and Lady Gaga pump through the speakers; chick flicks play closed-captioned on flatscreens; magazines, cookies, spa water, and champagne are all within arm's reach. It's Disneyland for the hair-obsessed. How could you not have fun here?
The whole thing takes me back to sixth grade, when I first witnessed the transformational power of a blowout. I was visiting a friend in New York City whose mother had been dumped the day I arrived. But instead of falling into despair, the chic Manhattanite had taken a cue from Rodgers & Hammerstein and washed that man right out of her hair — in a less Broadway, more INXS-cranked-to-11 kind of way. I watched in awe as she went from downtrodden, wet-mopped dumpee to chic singleton, bouncing her smooth, shiny strands to the beat. Before long, it was "Mister Who?" and the three of us were practicing the fine art of the hair flip, eating fro-yo, and bopping to Michael Hutchence late into the night. Twenty years later, I still swear by blowouts. Having my hair done distracts me from the doldrums, takes the place of a pre-meeting pep talk, and is the only thing that helps when I wake up feeling like there's a scarecrow on my head.
I've learned through much trial and error that styling my own hair simply doesn't have the same mood-boosting effect. Sure, there might be the impressive woman who can wield a hair dryer and round brush to achieve her own glossy, straight-yet-swingy goal, but I'm more of the knock-myself-in-the-temple, singe-the-nape-of-my-neck, cramp-my-hand kind of gal. There's just something reassuring about being in the hands of a pro. "When your hair is done professionally, you have a real confidence that it's been done perfectly," says Art Markman, Ph.D., a psychology professor at the University of Texas at Austin and adviser to beauty psychology site youbeauty.com. Treating yourself has its benefits, too. "Going somewhere else can provide a little oasis in the middle of the day that reminds you that you're putting importance on yourself."
Scores of blowout bars are opening across the country. Aside from Drybar, there is Blow in New York City, which also offers colors and cuts; Blowout in Portland, Oregon, which has makeup services; and Blo with locations in Florida and Texas, which adds pricey hair extensions. Drybar cofounder Alli Webb had a hunch her concept would be a hit: Of her 12 years in the hairstyling industry, it was the last one spent running a mobile blowout business that kept her the busiest. "I never thought it would, you know, change the world," she says, "but once I saw the profound effect that getting a blowdry could have on a woman, I started to think, We are doing something really good here."
As I sit through my blowout, I watch the transformation in many a client. One exclaims, unsolicited: "I'm the luckiest girl in the world!" A first-time client hugs her stylist. Friends sitting next to each other raise their mimosas and cheer. Upon catching a glimpse of her newly styled hair, a young woman who had sat stone-faced for 45 minutes (was I the only one with a killer view of Dirty Dancing?) suddenly grins from ear to ear. Most book new appointments — some less than a week away. Everyone seems downright giddy and visibly more self-assured. "Hair is one of the few things about our appearance that we have control over," says Markman.
"Our stylists know we're not just selling blowdrys," Webb wisely observes. "We're selling happiness and confidence." And, as I give my Straight Up (the classic, smooth with little body) a flip la "Suicide Blonde" and strut out the door, I'm inclined to agree.