The 14 Best Products for Low Porosity Hair
Hydration, here we come.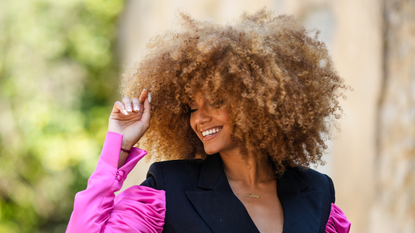 (Image credit: Edward Berthelot/Getty Images)
Marie Claire Newsletter
Celebrity news, beauty, fashion advice, and fascinating features, delivered straight to your inbox!
Thank you for signing up to Marie Claire. You will receive a verification email shortly.
There was a problem. Please refresh the page and try again.
When shopping for your favorite shampoos and conditioners, leave-ins, and other haircare products, you have to consider a number of factors: hair type, hair thickness, curl pattern, and, of course hair porosity. But unlike thickness or curl level, hair porosity is invisible to the naked eye, and can therefore be difficult to understand or shop for. However, being aware of your hair's porosity level makes a huge difference in the products you shop for and how you use them. Low porosity hair, for instance, "has an outer layer that has a tight cuticle," according to Alicia Bailey, a licensed master cosmetologist and the CEO and Global Hair Education Director of Iman Yvonne Beauty. Thus, this hair type has a difficult time absorbing moisture—so it's important to use products that penetrate hair follicles without causing buildup that blocks growth.
"It is best to use lightweight products on the hair," agrees Bailey, who warns against overloading low porosity hair with too much protein or with thick, creamy butters that sit on the hair shaft.
But with so many hair products on the market that make such similar promises, how can one determine which products have the right consistency for use on low porosity hair? I had Bailey to break down everything there is to know about shopping for this hair type, from what to look for, to what to avoid, to which products she swears by.
What to Look For
"People with low-porosity hair should gravitate towards ingredients that are lightweight," Bailey tells us. "Water-based products that can easily penetrate the hair are great choices."
And when it comes to hair oils? "If the product has oil in it," she says, "look for lightweight oils like jojoba, babassu, black seed oil, argan or aloe vera. These oils all have a good comedogenic rating, which means they won't clog the pores of the skin. Therefore, they are very lightweight for the hair and scalp." Options like olive oil and castor oil, on the other hand, may be too heavy for low porosity hair.
What to Avoid
There are also a number of ingredients that Bailey says low porosity hair owners should stay away from.
"People with low porosity hair should avoid products that are high in protein," she says, explaining, "sometimes people with low porosity tend to be protein sensitive."
Because low porosity hair needs an environment that facilitates moisture absorption, she also advises, "Avoid heavy butters and creams which could just sit on top of the hair shaft and cause buildup. Additionally, avoiding silicones is wise because they create a barrier and sit on top of the hair making it difficult for the hair to absorb moisture."
The Best Products for Low Porosity Hair
The Best Shampoos for Low Porosity Hair
The Best Conditioners for Low Porosity Hair
The Best Styling Products for Low Porosity Hair
The Best Tools for Low Porosity Hair
Drybar The Morning After Shower Cap
Bailey recommends that those with low hair porosity hydrate their hair by applying heat during the conditioning phase. "The heat can be applied by using a plastic cap over the hair under a pre-heated hooded dryer, or a steamer without a cap," she advises. "The heat allows the cuticle to expand and allows the conditioner to penetrate the hair strands." Then, she recommends washing the conditioner out with lukewarm water. This cap, which is lined with terry cloth, is perfect for comfortably sitting under a steamer or hooded dryer.
Pros: lined for a comfortable fit; keeps hair securely inside; helps hair retain moisture
Cons: must be washed frequently
Customer Review: "I love the size! It is not too small and it is pretty plushy. This is a new product for me, but I use it to sleep at night with hair masks (so far just the Gisou Honey Hair Mask) and it worked great to seal in the product overnight. I think some masks and intense treatments should be worn overnight, and you need something like that that is sturdy and stays on and in place to get that product deeper into the hair follicles." -Sephora
Modern Elements 1875W Ionic Pro Rollabout Tourmaline Dryer
If you're looking to incorporate heat into your conditioning routine, as Bailey suggests, but you don't have the time (or funds) to go to the salon regularly, consider bringing the salon home to you. This portable steamer is conveniently positioned on wheels so you can push it around your home whenever it's time for a deep conditioning, and then stow it away when it's not in use. And at a price that's more affordable than most premium hair dryers, you truly can't go wrong.
Pros: ideal for low porosity hair and curls; minimizes frizz; moisturizes hair; dries hair quickly
Cons: large
Customer Review: "This was easy to assemble, it took about five minutes to put together, and I enjoy having the option to adjust the height to whatever height I need it to be. I have very thick shoulder length curly hair and I've been diffusing with a blow dryer, which I hate because it takes forever, plus my curls never come out as defined as I would like them to be. I wanted to get a hooded dryer because that's what my stylist uses in the salon. I am so pleased with this purchase, it has cut my drying time down from over an hour to 30 minutes...My curls are more defined with great shine and my wash and go lasts for seven days...This dryer is easy to use; has two switches— the ionic generator switch and the power switch. I like that it has the translucent face shield, which automatically turns the dryer on depending on whether the shield is up or down. It makes for easy getting in and out of the dryer without having to flip any of the switches." -Sally Beauty
Meet the Expert
Alicia Bailey is a licensed master cosmetologist and the CEO and Global Hair Education Director at Iman Yvonne Beauty with over 30 years of experience. She is also an author, life coach, and public speaker, and has owned salons such as Flawless Sessions Hair Salon in Georgia and Flawless Unisex Hair Salon in Hampton, Virginia. She has also worked as an educator for McBride Research Laboratories since 1999, and has worked with a number of women's magazines to promulgate education about black haircare.
Celebrity news, beauty, fashion advice, and fascinating features, delivered straight to your inbox!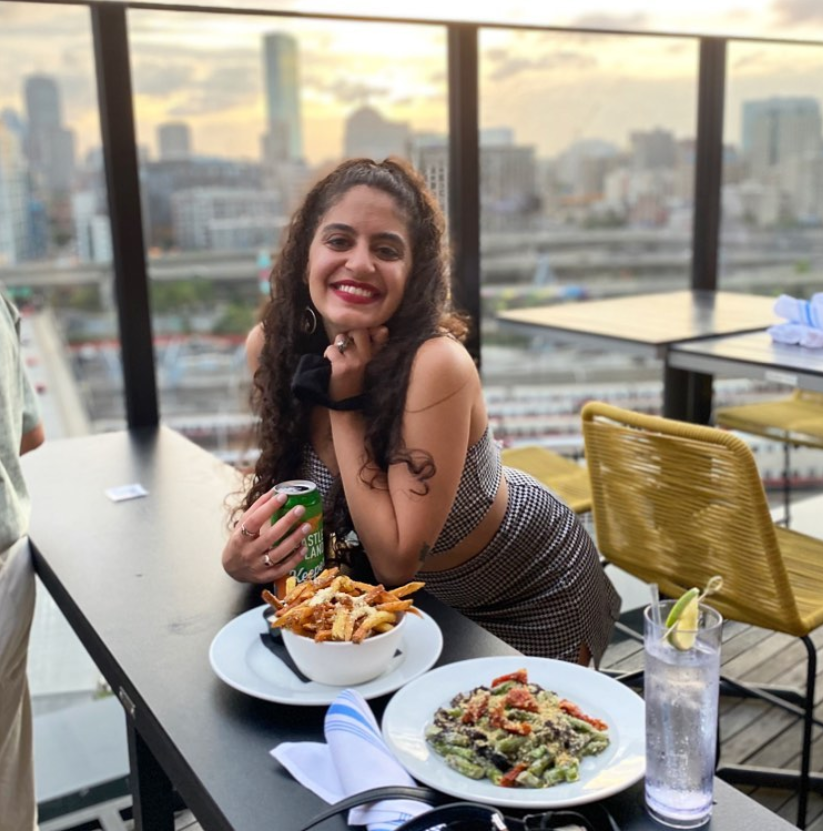 Gabrielle Ulubay is an E-Commerce Writer at Marie Claire and writes about all things beauty, sexual wellness, and fashion. She's also written about sex, gender, and politics for publications like The New York Times, Bustle, and HuffPost Personal since 2018. She has worked extensively in the e-commerce and sales spaces since 2020, including two years at Drizly, where she developed an expertise in finding the best, highest quality goods and experiences money can buy. As a film school graduate, she loves all things media and can be found making art when she's not busy writing.