The 18 Best Leave-In Conditioners, According to Hair Experts and Editors
Say goodbye to frizz and split ends.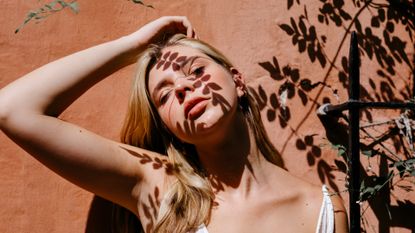 (Image credit: Getty)
Marie Claire Newsletter
Celebrity news, beauty, fashion advice, and fascinating features, delivered straight to your inbox!
Thank you for signing up to Marie Claire. You will receive a verification email shortly.
There was a problem. Please refresh the page and try again.
Throughout my haircare journey, there's always been one product (aside from shampoo and conditioner, obviously) that I simply can't live without, and that's my leave-in conditioner. This miracle product, which simultaneously hydrates and styles my curly locks, completely changed the game for me when I discovered it as a pre-teen. Rather than dealing with frizz and an unpredictable mane, I found myself with soft strands, a defined curl pattern, and a newfound love for my natural look.
But what is a leave-in conditioner, you ask? Exactly what they sound like! Celebrity hairstylist Dimitris Giannetos says that a leave-in is "very similar to a normal conditioner, except you don't have to rinse it out, and it provides extra hydration."
In other words, once you're out of the shower and ready to dry and/or style your hair, leave-in conditioners add a boost of extra hydration, and sometimes even hold, that you're not meant to wash out the way you would with your normal conditioner. Celebrity extension expert Priscilla Valles adds that leave-ins "provide extra moisture to the hair to protect it from damage and help detangle the hair."
However, not all leave-ins are made alike. Certain products are better suited for specific hair types and needs. Plus, depending on your hair and the leave-in you use, you may need to employ different methods of using a leave-in.
Therefore, I asked Valles to go over the leave-in conditioner essentials so that you can condition your hair with confidence. Plus, I've rounded up the best, most effective leave-ins available online. Get ready to greet the world with your most hydrated, defined mane yet.
Why Use Leave-In Conditioner?
If you're a wash-and-go kind of person, you may be wondering what the point of using a leave-in conditioner might be. What hair types are best suited for these products, and who should consider investing in a high-quality leave-in?
"If you have dry, brittle, frizzy, or damaged hair or hair that has been chemically treated, then you probably need extra moisture," says Valles. "Leave-in conditioners are particularly useful if you have dry, frizzy or damaged hair."
Leave-in conditioners are also fantastic for curly and natural hair types, which need more moisture and are more prone to frizz and dryness. Personally, my 3A curls rely on leave-in more heavily than they do any other product.
But Valles also says that leave-in conditioners can be helpful for any hair type. She writes, "I recommend adding it to your weekly routine to keep your hair healthy as well."
How to Apply Leave-In Conditioner
There are so many hair products out there, from hair oils to hair glosses to hair masks, that it can be difficult to understand when and how to apply each product properly. In the case of leave-in conditioner, Valles says that you can use your go-to "every time you wash your hair."
"After it's been shampooed, conditioned, and towel-dried, then apply the leave-in conditioner," she explains. "Usually you want to stay away from the scalp, because it produces oil on its own. Focus more on the ends."
For consistent moisture, frizz-taming, and curl definition, she also advises combing the product through the hair for even application.
As far as how much product to use, start with a modest amount so that you don't over-apply, and then work your way up if you feel like you need more moisture.
"The longer your hair is, I would say to use two quarter-sized pumps," says Valles. "If you have shorter hair, use a dime-sized pump. Less is more with leave-in conditioner."
It's also important to consider the thickness of the formula you're using: If the product contains thick ingredients like castor oil or if it's particularly rich, you may not need to apply as much product. If you're using a lightweight mist, on the other hand, you may need more product.
What to Look For in a Leave-In Conditioner
Speaking of thickness, the formula of leave-in conditioner that you choose should depend on your hair type and needs. Valles elaborates, "If you have fine hair, use a spray leave-in conditioner. But if you have more wavy, curly hair, use more of a creme leave-in conditioner."
When it comes to ingredients, though, there are a few universals: "Any ingredients that you recognize such as coconut oil, avocado oil, shea butter, and jojoba oil will be key ingredients," Valles says. On the other hand, she advises users to "stay away from any that include alcohol or silicones."
The Best Leave-In Conditioners
Meet the Experts
Celebrity news, beauty, fashion advice, and fascinating features, delivered straight to your inbox!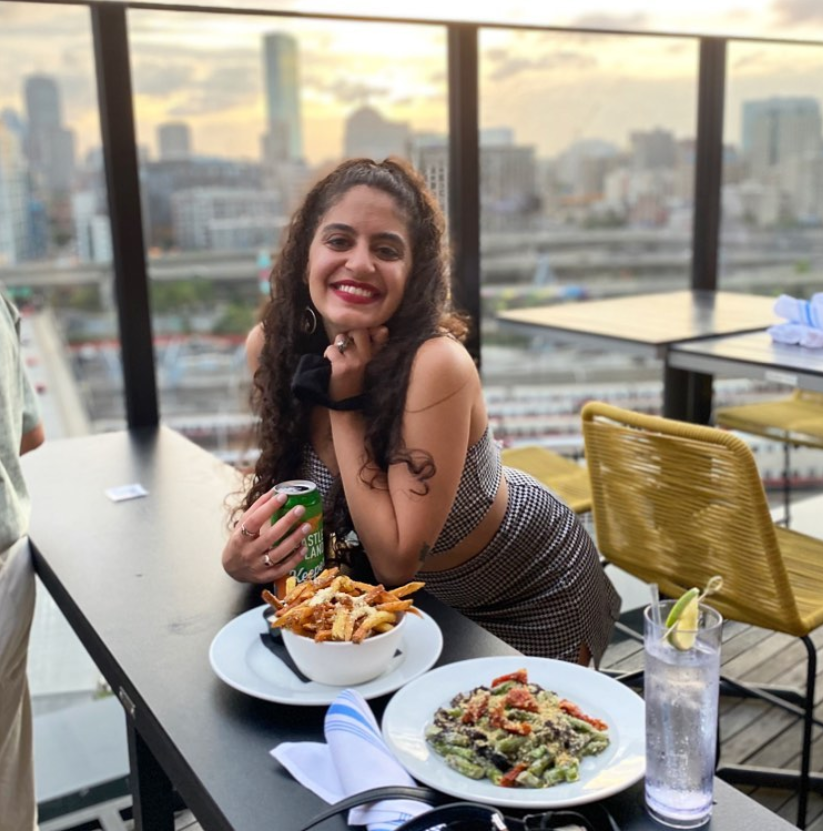 Gabrielle Ulubay is an E-Commerce Writer at Marie Claire and writes about all things beauty, sexual wellness, and fashion. She's also written about sex, gender, and politics for publications like The New York Times, Bustle, and HuffPost Personal since 2018. She has worked extensively in the e-commerce and sales spaces since 2020, including two years at Drizly, where she developed an expertise in finding the best, highest quality goods and experiences money can buy. As a film school graduate, she loves all things media and can be found making art when she's not busy writing.