The 15 Best Shampoos For Curly Hair
The caring and keeping of curls and coils.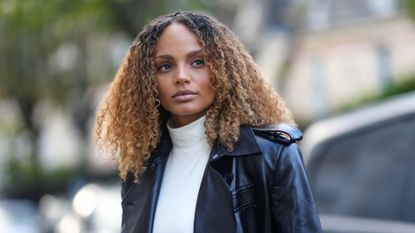 (Image credit: Edward Berthelot/Getty Images)
Marie Claire Newsletter
Celebrity news, beauty, fashion advice, and fascinating features, delivered straight to your inbox!
Thank you for signing up to Marie Claire. You will receive a verification email shortly.
There was a problem. Please refresh the page and try again.
As many curly girls (like me) know, our hair can be challenging and time-consuming to take care of. In addition to finding the right products for curly hair, in addition to drying, styling, and leave-in conditioning routines, it's also essential for us to use shampoos and conditioners that hydrate our strands without weighing them down.
Recently, I noticed that my curls were looking ill-defined, limp, and all-around lackluster. I tried switching up my deep conditioner, my leave-in, and even my silk hair wrap, all to no avail. The real problem? I wasn't using the right shampoo.
"Curly hair tends to be naturally dry and porous based on the bend in the hair strand which can create cracks in the cuticle layer of the hair shaft," says Dr. Kari Williams, trichologist, hair educator, and creator of Goddess Locs. "As a result, products that seal the hair shaft and enhance moisture are important."
Still, not all moisturizing shampoos are built alike. Options vary in thickness, purpose, and formula, and there's no such thing as a one-size-fits all curly hair routine. Thus, we've consulted hair experts to demystify the experience of finding a shampoo for your curls, so you know what ingredients, qualities, and products are best suited for your unique tresses.
Ingredients To Look For
The ingredients listed on the back of a shampoo bottle are often long, complicated, and scientific-sounding. Plus, countless shampoos boast the unique oils, butters, and natural ingredients that their products have, claiming their specific formula holds the key to perfect hair. But according to experts, there are certain tried-and-true ingredients that, when incorporated into a shampoo, nourish hair while effectively banishing build-up.
Cataanda James, a natural hair stylist and brand educator for The Mane Choice, says, "Customers with curly hair should look for formulas that encourage hydration and moisture retention. Some ingredients that promote hydration and moisture are aloe vera, avocado oil, honey, agave nectar, mango butter, and glycerin." She also adds that coconut water, green tea, shea butter, Vitamin B5, and jojoba and argan oils work fantastically for curls that need an extra boost of hydration.
Aunt Jackie's Curls & Coils brand educator and hairstylist Destiny Kelly adds that customers with curls should also look for grapeseed oil and "fatty alcohols such as acetyl and cetearyl alcohol" in lists of ingredients. Plus, she recommends essential oils for an added boost.
Dr. Williams also stands behind a number of these ingredients, including avocado and jojoba oils, and aloe vera. She adds that "humectants like glycerin and panthenol," along with castor oil, rosehip seed oil, olive oil, almond oil, and "moisturizing butters like cocoa and shea" aid with hair hydration.
Finally, Dr. Williams also recommends protein-infused formulas for curly hair, saying, "All curly hair, regardless of the degree of curl pattern, needs more moisture and strengthening ingredients in products to maintain the hair's elasticity and strength. Conditioners with hydrolyzed proteins and shampoos with hydrating ingredients, like the ones listed above, will help to accomplish this."
What To Avoid
Evidently, there are a number of ingredients that have the power to help you achieve your bounciest, most defined curls yet. However, it's also important to know what types of ingredients to avoid when shopping for your next shampoo.
"Sulfate-free and paraben-free products should be used at all times," advises Kelly. "These shampoos are not harsh on the hair and scalp and strip them all of their moisture. Making sure to stay away from products with lanolin, petroleum, and mineral oils is also best in ensuring weightless curls."
Shopping Based On Curl Type
It may be tempting to think that products for curly hair work on all curls, regardless of how tight or loose they are. Moisture is moisture, right?
Not exactly. Kelly warns, "Not all products are good for every type of hair and thickness. Please beware of your hair type as well as your hair thickness." For example, she writes that "customers with fine, 3A textures sometimes may not use the same products or as much product as customers with thick 3A hair, and vice versa."
Thus, you should consider your hair thickness, curl pattern, and hair porosity (meaning how well it absorbs moisture) when seeking out for the best shampoo for your curls. Dr. Williams also advises taking into consideration other hair and scalp concerns, such as scalp health and hair growth goals.
"Customers should keep in mind the current condition of their hair strands, the health of their scalp, their styling goals, and their long-term haircare goals when looking for ingredients," she explains. "For example, someone with a flaky or itchy scalp may look for eucalyptus, tea tree oil, or peppermint oil in their products, while someone wanting to promote hair growth should look for lavender, horsetail, or rosemary oil."
And, of course, it's important to take into account your curl pattern: Are your curls on the wavier side, are they tight coils, or do they lie somewhere in between? One of easiest ways to determine your curl pattern is to use the hair typing system, which increases by number and letter value as hair gets curlier. For instance, Type 1 hair is generally straight, while Type 2 hair is wavy, Type 3 hair is curly, and Type 4 hair is coily. Within each numbered type are three lettered sections, meaning you can have Type 4A, 4B, or 4C hair, with each progressive letter signifying a gradual increase in curliness.
The curl system isn't perfect, though. Dr. Williams says, "The hair typing system doesn't consider the nuances of hair anatomy or the individual needs of the customer." In addition to not taking into consideration your scalp's needs or your hair's level of thickness, the system also doesn't account for the fact that many people have different curl patterns in different parts of their hair.
Thus, we've broken down how to shop for your curl pattern by using the general, inclusive categories of loose curls and tight coils, so you can better understand the ingredients that are best for you—without spending hours studying curl pattern charts.
For Loose Curls
For those with loose curls, it's important to hydrate hair with lightweight ingredients so that it doesn't get weighed down.
"To avoid weighted, limp curls on lower curl patterns from wavy to curly (2A-3A), formulas containing hydrous ingredients such as coconut water and green tea are best," says James. "Looser curl types and/or hair that is fine/thin should also avoid applying product at or near the root. It is best to apply product about two inches beyond the root from mid-lengths to ends."
Kelly adds, "The main ingredients that different hair types should be cautious of are oils. Some oils are heavier than others, which can cause different hair types to be weighed down. Hair types such as 3A should stay away from oils such as coconut and castor oil, because although these oils feel light, they are actually heavy and will weigh the hair down."
Dr. Williams agrees, writing, "Oils and butters are heavier ingredients that work great for thick curly hair, but can weigh down finer hair strands and looser curls." Instead, she recommends using lightweight formulas, such as water-based ones or ones that incorporate cetearyl alcohol. The latter, she explains, is "an emollient that hydrates the hair and helps strands feel smooth without weighing them down."
For Tight Curls and Coils
James says that those with tighter curls benefit from cream- and butter-based formulas, recommending "non-translucent" shampoos in particular. Kelly agrees, adding, "Shea butter and castor oil are great for 4C textures because it helps eliminate frizz."
However, Kelly reminds us that not all oils are alike, and to pay attention to which oils are being used in a particular formula.
"There is a big difference between scalp and hair oils, and 4C customers should be very aware of this," she cautions. "Some oils such as peppermint and tea tree oil should only be used as scalp stimulating oils and not moisture replenishing oils." She also advises those with tight curls and coils to "stay away from over-drying agents such as bad alcohols."
Finally, products are made effective not only by their ingredients, but also by how they're applied."
"Proper application of products matters just as much as the formula," James says.
Higher curl patterns typically do not get too greasy or oily since curly hair is naturally drier. One of the reasons curlier hair is drier stems from the structure of the hair. Natural oils do not easily disperse from the root down the lengths of the hair shaft as they does with looser curls and straighter textures."
Below, our list of curly hair shampoos, which includes options for waves, curls, coils, and everything in between.
The Best Shampoos for Curly Hair
Meet the Experts
Celebrity news, beauty, fashion advice, and fascinating features, delivered straight to your inbox!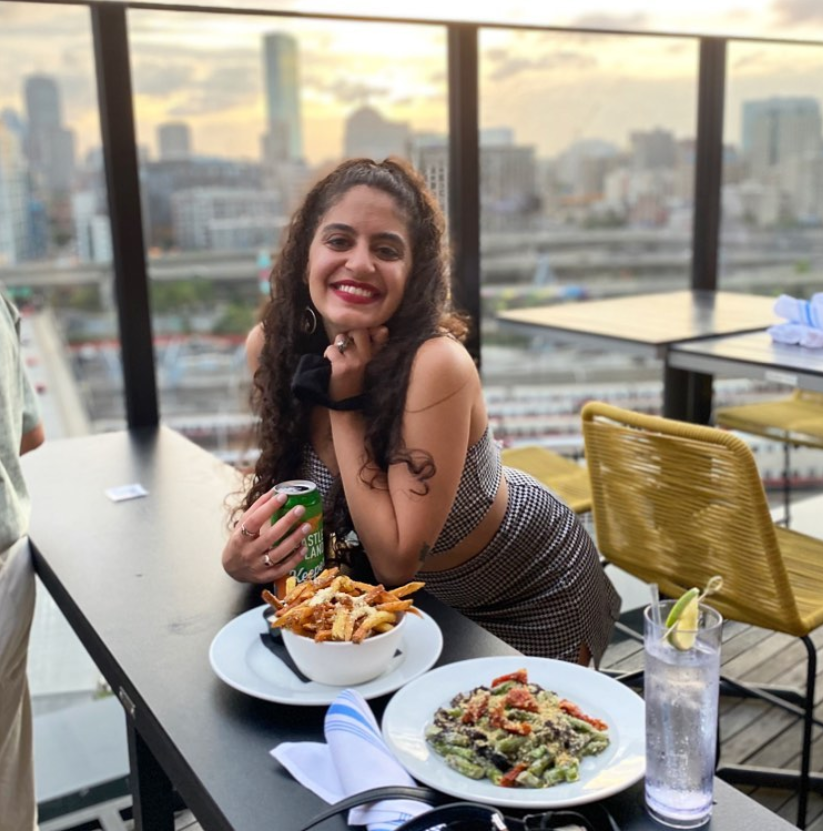 Gabrielle Ulubay is an E-Commerce Writer at Marie Claire and writes about all things beauty, sexual wellness, and fashion. She's also written about sex, gender, and politics for publications like The New York Times, Bustle, and HuffPost Personal since 2018. She has worked extensively in the e-commerce and sales spaces since 2020, including two years at Drizly, where she developed an expertise in finding the best, highest quality goods and experiences money can buy. As a film school graduate, she loves all things media and can be found making art when she's not busy writing.