The 10 Best White Eyeliners for Every Need
Megawatt-bright eyes, right this way.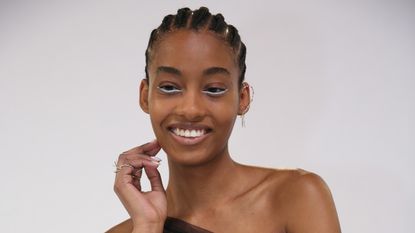 (Image credit: Delphine Achard/WWD/Penske Media via Getty Images)
Marie Claire Newsletter
Celebrity news, beauty, fashion advice, and fascinating features, delivered straight to your inbox!
Thank you for signing up to Marie Claire. You will receive a verification email shortly.
There was a problem. Please refresh the page and try again.
In a perfect world, we would all get at least eight hours of sleep each night. But with busy schedules, it can be nearly impossible to get the amount of shut-eye our body needs. But with the magic of makeup, we can at least fake the "I just slept like a baby" look. A few dabs of concealer on the undereyes and a swipe of mascara will work wonders for waking up your face, but if you truly want to achieve a brighter look, turn to the best white eyeliners.
Sure, great eyeliners will define your eyes, but white shades specifically have a different effect. According to pro makeup artist Carly Giglio, white eyeliner acts as an instant eye-opener. "It can give a brightening look to the eye depending on how you use it," she explains.
From liquid formulas to pencils, these are the white liners that are pigmented, long-wearing, and work well any way you choose to wear them. We even included a few favorites from pros and editors.
What to Look For in White Eyeliner
Before you run off to buy the first white eyeliner you see, we recommend paying attention to two qualities: pigmentation and texture.
Pigmentation. If you want eyes that are megawatt-bright, then you'll want a liner with high pigmentation. This rings especially true if you're working with liquid liners, says Giglio (she also recommends a liner that doesn't bleed when working with liquid formulas). When in doubt, it's best to swatch a liner against the back of your hand to see how well the white shade shows up.
Texture. Smooth and creamy is the way to go. A creamier formula won't tug or skip against the lid, meaning there's less chance of any irritation around the eye. A smooth and creamy liner is especially important if your working on the extra-sensitive waterline, too. Additionally, Giglio recommends a blendable texture if your working with a pencil liner, which will add versatility to your look.
The Best White Eyeliners
Best Liquid White Eyeliner
Stay All Day Waterproof Liquid Eye Liner in Snow
If graphic shapes are your thing, or if you want to try your hand at double stacking (more info on that below), you're going to want to pick up this cult-favorite liquid formula. This liner is loved by the pros and editors (myself included!) for its extreme staying power and precision fine tip. Giglio counts herself a fan and says, "This formula is opaque, long-wearing, and applies so easily. I like how you get the fine point as well for detailing."
Pros: Pro and editor-approved; Long-wearing; Smudge-proof; Ultra-precise felt-tip brush; Glides on smoothly.
Cons: May be difficult to remove.
Best Budget White Eyeliner
NYX Professional Makeup Jumbo Eye Pencil in Milk
When you need a quick eyeshadow base, white eyeliner can come in handy (more on this technique below). Giglio recommends this eyeshadow-eyeliner hybrid from NYX. "This is a larger pencil formula so it will cover more surface area if you are using it all over the eyelid," she says. This jumbo pencil is especially creamy and blendable, making it a great choice to use across the lid. Plus, it works just as well underneath the browbone as a highlighter.
Pros: Pro-approved; Multi-use; Under $10; Glides on easily; Blendable.
Cons: Difficult to sharpen; Not waterproof.
Best Pencil White Eyeliner
Urban Decay 24/7 Glide-On Waterproof Pencil in Yeyo
We couldn't have a list of the best eyeliners without including this award-winning pencil. Makeup artists and editors are obsessed with this pencil because it's long-wearing, super pigmented, and has a ton of color options. I especially love this pick because it glides amazingly well and feels so soft on the lid. Don't get this shimmery shade confused with the Fenty Beauty pencil below—this color has more of a pearlescent finish rather than sparkly, which will catch the light in the prettiest way.
Pros: Editor-approved; Glides on smoothly; Smudge-proof; Long-wearing; Vegan formula; Blendable; Contains moisturizing ingredients.
Cons: Difficult to sharpen; May transfer to undereyes.
Best Gel White Eyeliner
Maybelline TattooStudio Gel Pencil Eyeliner in Polished White
When it comes to drugstore eyeliners, nothing beats Maybelline's TattooStudio pencil. As the name suggests, it has an almost permanent effect and delivers high-impact color. Marie Claire's Beauty Editor Samantha Holender especially loves this gel formula because it "has a ridiculously smooth glide and doesn't tug on the lid." This is also another one of Giglio's favorites—she says, "this formula is creamy and long-wear and glides on effortlessly." If that's not enough to convince you to try this $10 pick, then I don't know what will.
Pros: Pro and editor-approved; Long-wearing; Waterproof; Blendable; Highly pigmented; Under $15.
Cons: Dries fast; Difficult to sharpen.
Best Overall White Eyeliner
Shiseido Kajal InkArtist Shadow, Liner, Brow in White
For an all-in-one product that literally does it all, turn to Shiseido's Kajal InkArtist. This kajal liner is extra thick, so eyeshadow looks are a breeze. But if thin lines are your goal, simply use the attached sharpener to create an extra-sharp point. This one is even ophthalmologist-tested so feel free to use in your waterline, then smudge out with its built-in sponge. If you want to try the bleached eyebrow trend, this works as a brow product, too. Is there anything this product can't do?
Pros: Multi-use; Waterproof; Dermatologist and ophthalmologist-tested; Comes with sharpener and smudge sponge; Highly pigmented; Glides on easily.
Cons: Tip is prone to breaking off.
Best Drugstore White Eyeliner
Pixi Endless Silky Eye Pen in Matte Nude
Yes, I know this is a list of the best white eyeliners, but if you find the shade to be a bit too stark on your skin tone, might I suggest this nude pencil from Pixi? I especially like to use this shade in my waterline as it matches my skin tone almost spot-on. Plus, its gel formula is extra creamy, so it's less likely to tug against the skin—a must-have for waterline eyeliners.
Pros: Glides on easily; Waterproof; Smudge-proof; Under $15.
Cons: Difficult to sharpen; Tip is prone to breaking off.
Best Multi-Use White Eyeliner
KVD Beauty Super Pomade Vegan Eyeliner, Shadow & Brow Pigment in White Out
For a gel-like liner with about a million and one uses, turn to KVD Beauty's super pomade. This small but mighty pot can be used as a traditional gel eyeliner with a brush, as a creamy eyeshadow, and even as a brow pomade. Its creamy formula delivers high-impact color that glides like a dream across the skin and stays put until you go to remove it. If you're looking for a less intense color, the brand offers the shade Bleach, an off-white, nude color.
Pros: Multi-use; Highly pigmented; Glides on easily; Long-wearing; Vegan formula.
Cons: Requires a brush; May dry out over time.
Best White Eyeliner on Amazon
NYX Professional Makeup White Liquid Eyeliner
If graphic shapes are your thing, NYX's liquid liner should be your go-to. This little tube houses bright white color so pigmented, one swipe is all you need. With its fine brush tip, you can draw any line your heart desires—just switch up the angle and pressure of your hand. We also love that this is a vegan and cruelty-free formula. Over 15,000 Amazon shoppers gave this under $15 pick a 5-star rating, in case you need further proof of its greatness.
Pros: Highly pigmented; Under $15; Vegan formula; Long-wearing
Cons: Takes a long time to dry.
Best Sparkly White Eyeliner
Fenty Beauty Flypencil Longwear Pencil Eyeliner in Bad Bride
If you want to amp up your white eyeliner look, throw in glitter. This pencil from Fenty Beauty is the prettiest shade of white with silver glitter. With its shimmery finish, we suggest using this shade specifically in the inner corners for an eye-popping effect. We also love that this liner has a twist-up design, so there's no need for a sharpener, and it's long-wear abilities.
Pros: Long-wearing; Glides on easily; Twist-up design; Highly pigmented.
Cons: Reviewers note it's hard to blend.
Best Kohl White Eyeliner
Jillian Dempsey Khôl Eyeliner in FTA White
Clean beauty products can be a hit or miss, but let me assure you, this pencil from celebrity makeup artist Jillian Dempsey is a hit. Made from 100 percent plant-derived ingredients, this kohl pencil is ultra-pigmented and waterproof to hold up well in the waterline. It's also made with organic jojoba oil, organic shea butter, and marula oil for a silky smooth, easy application. I found this pencil especially easy to sharpen (an underrated trait in pencil liners) and long-wearing, too.
Pros: Editor-approved; Clean formula; Waterproof; Glides on easily; Highly pigmented; Long-wearing.
Cons: May transfer with oily eyelids.
How To Use White Eyeliner
White eyeliner is incredibly versatile, but if you're wanting to look awake in an instant, you can run a white pencil in the waterline and along your lower lash line. This will also make your eyes appear bigger as it extends the white area of your eyes. For an even brighter effect, Giglio says she loves to use white liner "double stacked," meaning layered on top of black or another dark color liner that hugs the lash line. "This can be done with pencil but to create a crisp line, I like to do this with liquid eyeliners," she adds.
Another great way to use white eyeliner? As an eye shadow base. "It can soften an eyeshadow color, creating a pastel look to a color you layer over the white," explains Giglio. "It can also create an opaque base for a sheer eyeshadow." If you go this route, Giglio says to make sure you diffuse the edges of the white liner with your fingertips or brush for a seamless blend.
Meet the Expert
Carly is a celebrated celebrity makeup artist and educator with a passion for color, glowing skin, and celebrating her client's unique beauty. With over a decade of industry experience, including red carpet and editorial photoshoots, brand creative campaigns, and New York Fashion Week, Carly is all about the details when it comes to creating beauty looks. She is the Global Makeup Artist for bareMinerals and her celebrity clientele includes Naomi Osaka, Joan Smalls, Priyanka Chopra, Nicole Scherzinger, and Jamie Chung.
Celebrity news, beauty, fashion advice, and fascinating features, delivered straight to your inbox!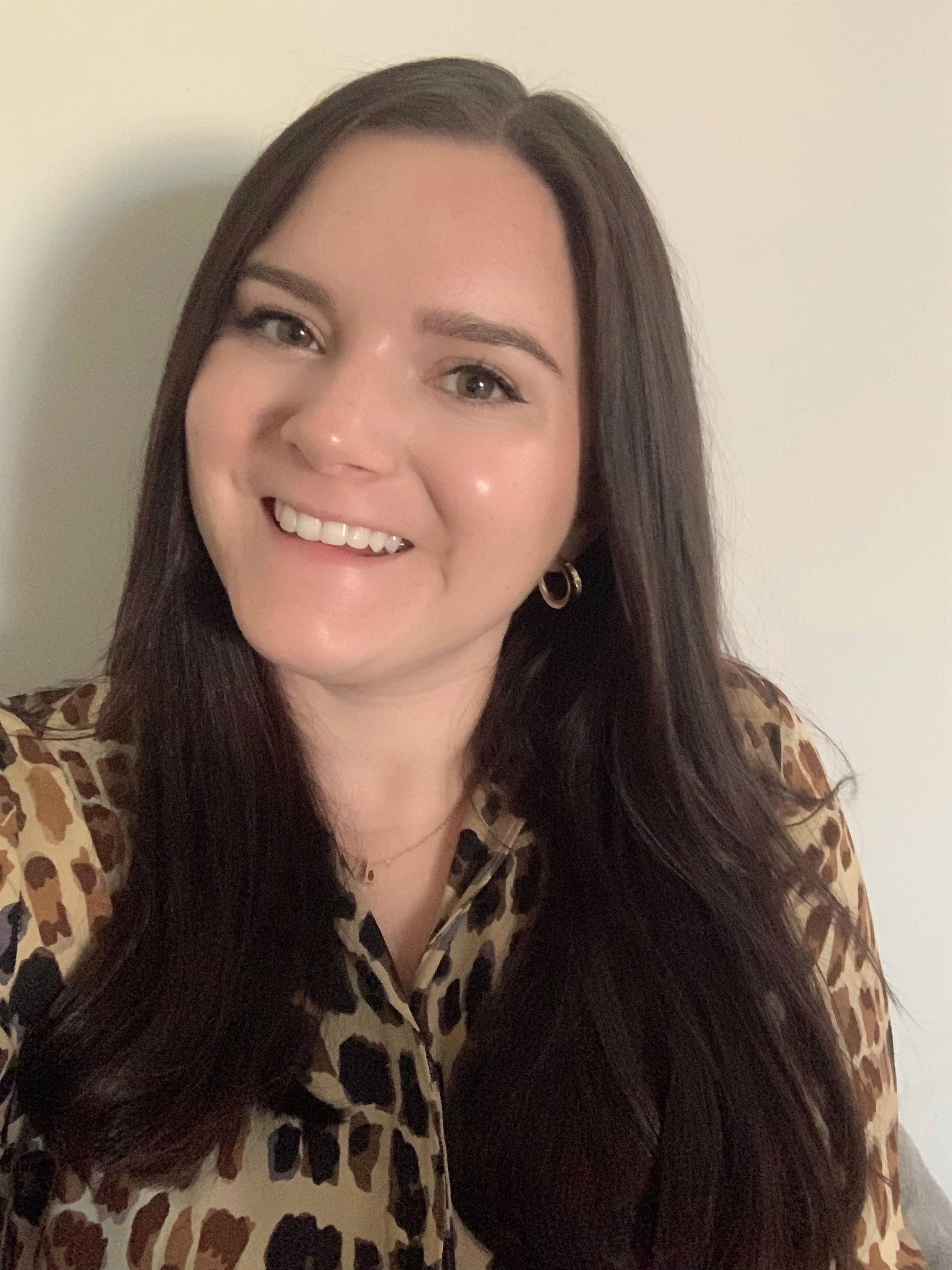 Brooke Knappenberger is Contributing Writer at Marie Claire, where she writes across the board from fashion and beauty to books and celebrities. As a pop culture junkie, Brooke obsessively consumes and writes about the latest movie releases, streaming TV shows, and celebrity scandals. She has over three years of experience writing on fashion, beauty, and entertainment and her work has appeared on Looper, NickiSwift, The Sun US, and Vox Magazine of Columbia, Missouri. Brooke obtained her Bachelor's Degree in Journalism from the University of Missouri's School of Journalism with an emphasis on Magazine Editing and has a minor in Textile and Apparel Management.