The 10 Best Drugstore Eyeliners, According to Makeup Artists and Editors
Make a quick pit stop in the makeup aisle for one of these expert-approved picks.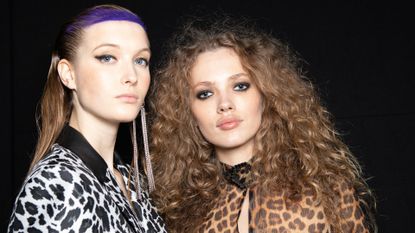 (Image credit: Rosdiana Ciaravolo/Getty Images)
Marie Claire Newsletter
Celebrity news, beauty, fashion advice, and fascinating features, delivered straight to your inbox!
Thank you for signing up to Marie Claire. You will receive a verification email shortly.
There was a problem. Please refresh the page and try again.
Sometimes, the best things in life come from unexpected places. You may not imagine the best pizza comes from the $1 slice shop across the street, but you'd be surprised. I'm here to tell you that the same adage rings true when it comes to beauty products. The next time you pick up your prescriptions at the drugstore, make a beeline for the makeup aisle and you'll see what I mean. Right next to some incredible drugstore mascaras, you'll likely find a few of the best eyeliners on the market—which, in case you didn't know, are an MVP product that should be in every beauty lover's arsenal.
Not only do the best eyeliners make your eyes pop in an instant, but they can basically do any makeup look your little heart desires—it all just depends on the formula. Liquid liners can make any graphic liner shape with killer sharp accuracy, while pencil eyeliners can create a smokey eye in seconds. I personally love to use Pixi's Nude Endless Silky Eye Pen as a waterline eyeliner to fake an "I just slept for eight hours" look (more of that pick down below). I'm also happy to report that it's not just me who loves cheap eyeliner—pro makeup artist Jaleesa Jaikaran is also a fan. "I absolutely adore drugstore liners and have used them since the beginning of my career," she tells Marie Claire. "They work perfectly fine and they're easy to replenish."
There are plenty of eyeliners out there that won't cost you more than $15, but not every drugstore eyeliner is made equal. To save you the trouble, we beauty lovers at Marie Claire did the work for you to bring you this list of our favorites, enlisting help from the pros along the way. While the drugstore eyeliners on this list range in formula (i.e. gel, liquid, or pencil), each one is super pigmented, long-wearing, and budget-friendly.
What to Look For in Drugstore Eyeliner
Before rushing off to your local drugstore and grabbing eyeliners left and right, it's important to figure out what formula works best for you, says pro makeup artist Ehlie Luna. For example, if holding a pencil feels more natural in your hand than a pot-and-brush gel eyeliner, then you should opt for the pencil. "Whichever option gives you the most control while also being the most comfortable is ideal," says Luna. "The drugstore is a great place to start exploring textures." Jaikaran also agrees that your skill level should be taken into account when choosing an eyeliner. "Determining what liner is best for you really depends on your comfort level," she says. "Eyeliner application can be tricky but those with a felt tip are sometimes easier to use."
Both pros recommend looking for a drugstore eyeliner with a high color payoff. "Pigmentation is also key when it comes to liner," notes Luna. "I work on a diverse range of skin tones and I'm always looking for options that will work on everyone." Jaikaran recommends looking at online reviews and swatches before deciding on an eyeliner, since samples aren't typically available at the drugstore.
The Best Drugstore Eyeliners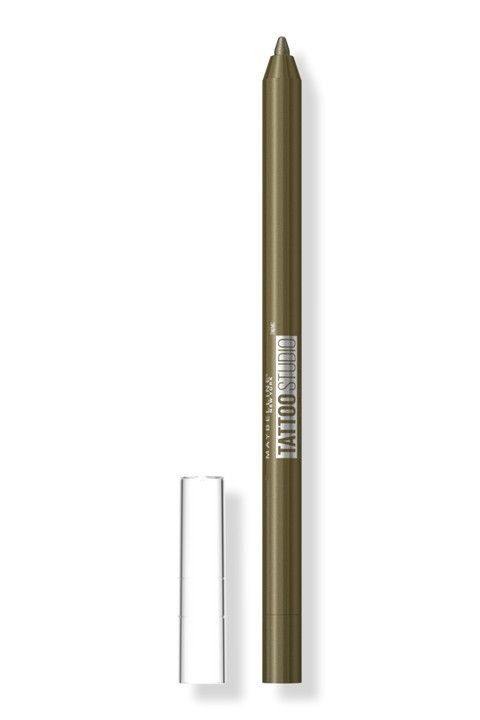 Best Overall Drugstore Eyeliner
Maybelline TattooStudio Gel Pencil
"As someone with the shakiest hand ever, I feel confident recommending this drugstore pencil to beginners everywhere—it's that easy to use. The gel tip has a ridiculously smooth glide, doesn't tug on the lid, and delivers uniform pigment in just one swipe. I'm personally a fan of buffing out my eyeliner (that way my line doesn't have to be perfect), just make sure you work quickly. It dries down fast and once it sets it's not going anywhere. I love the metallic shades, like bronze glitz, but deep onyx is the way to go if you want a true black." — Samantha Holender, Beauty Editor
Pros: Glides easily; Long-wearing; Offered in over 10 shades; Highly pigmented; Waterproof
Cons: Dries fast; Difficult to sharpen
Best Liquid Drugstore Eyeliner
Revlon Colorstay Liquid Eyeliner
"Of all the makeup products I've used throughout the years, Revlon's ColorStay liquid eyeliner is the only one I've never stopped loving. The liner's formula is more liquidy than most other brands, making application smooth and precise (the applicator tip is firm-yet-pointed, creating the perfectly sharp edge to a wing), but it dries quickly so you never have to worry about smudging or creasing. While you may be tempted to go with the waterproof option, this one stays on all day long, can be easily touched up and layered upon, and comes off easily with your standard makeup remover." — Lucia Tonelli, Social Media Editor
Pros: Long-wearing; Highly pigmented; Easy to apply; Smudge-proof
Cons: Formula may get clumpy over time
Best Budget Drugstore Eyeliner
Wet n Wild On Edge Longwearing Eye Pencil
You don't need to spend a ton of money to get a great eyeliner. Take it from makeup artist Ehlie Luna, who is a fan of this drugstore pick. "Wet n Wild On Edge Longwearing eyeliner is creamy and shockingly good for the price point," she says. "I especially love the On Edge pencil in the shade Wooden You Know." This cream-based liner is a steal for just $4. It's long-wearing, blends easily, and dries down quickly. Plus, there are fun colors like hot pink and icy blue available, too.
Pros: Long-wearing; Blendable; Smudge-proof
Cons: Difficult to sharpen
Best Pencil Drugstore Eyeliner
L'Oreal Infallible Never Fail Eyeliner
For those wanting a deep, dark look, eyeliners don't get much darker than L'Oréal's Infallible Never Fail Eyeliner in carbon black. This pencil comes with a built-in smudger and sharpener, so whether you want to achieve a sultry smokey eye or a sharp, graphic shape, this pencil will work for you. It also comes pro-approved by celebrity makeup artist Ashlee Glazer. She says, "The L'Oréal Infallible Never Fail mechanical pencil is pretty great too and super dark, has a soft texture for the waterline with long-wear."
Pros: Highly pigmented; Long-wearing; Comes with built-in sharpener and smudge sponge; Glides easily
Cons: Reviewers say the product runs out fast
Best Drugstore Eyeliner for Beginners
Maybelline Eye Studio Master Precise Liquid Eyeliner
Liquid liner is not everyone's forte—we get it, it can get tricky if you don't have a steady hand. But the ultra-fine tip on Maybelline's Eye Studio Master Precise Liquid Eyeliner makes sharp lines a breeze to apply even with the shakiest of hands. At just $6 and with long-wearing abilities, this pick is great for those wanting to dip their toes into liquid liners. Over 20,000 Amazon shoppers gave this pen a 5-star review, plus makeup artist Jaleesa Jaikaran says this is the drugstore liner she's been using "for years."
Pros: Ultra-fine precision tip; Long-wearing; Waterproof
Cons: Reviewers say this runs with oily eyelids
Best Colored Drugstore Eyeliner
NYX Epic Wear Liquid Liner
Another option for those looking to get into liquid liners: the NYX Epic Wear Long Lasting Liquid Eyeliner. Offered in eight shades that can be used on the face and/or body, this liner has some incredible staying power—NYX says the high-impact colors last up to three days, but we'd recommend not wearing your makeup for that long. Each shade dries down to a matte finish without cracking, fading, or bleeding. "If you have extremely oily lids you'd want a long-lasting or waterproof formula, I love the NYX Epic Wear Liners," says Jaikaran.
Pros: Long-wearing; Offered in eight shades; Waterproof; Smudge-proof; Can be used on face and body
Cons: Can be difficult to remove
Best Clean Drugstore Eyeliner
Almay All-Day Intense Gel Eyeliner
If you're no stranger to the beauty world and eyeliners, you've probably heard about Urban Decay's 24/7 Glide-On Eye Pencil—it's one of our favorites! But if that $23 price tag is a bit too steep for you, pro makeup artist Shadi Malek has got you covered. "I find Almay has a similar consistency to Urban Decay and I would say it's a great dupe," she says. "Its color range isn't as impressive but I love how the product glides into the eye and that it's hypoallergenic."
Pros: Glides easily; Hypoallergenic and clean formula; Offered in six shades;
Cons: Difficult to sharpen; Reviewers say the product runs out fast
Best Drugstore Eyeliner for Waterline
Pixi Endless Silky Eye Pen
With my schedule packed to the brim on most days, it can be hard to get in my eight hours of shut-eye. To fake a good night's sleep, I like to use this pencil in my waterline to look instantly awake. I especially love the matte nude shade since it's more subtle than white and doesn't contrast too much against my natural skin tone. It's super creamy too so no tugging or tearing here, which is especially great for the sensitive waterline.
Pros: Glides easily; Waterproof; Smudge-proof; Offered in seven shades
Cons: Difficult to sharpen; Tip is prone to breaking off
Best Gel Drugstore Eyeliner
L'Oreal Infallible Gel 24HR Lacquer Liner
If you've nailed down the liquid liner look, might we suggest opting for a pot-and-brush gel liner like this one? Gel liners can do all of the great things liquid liners do, but they have even more versatility thanks to their blendability. This pick for L'Oreal is especially loved for its silky smoothness across the lid and its inky black pigmentation. It even saved the day for Glazer when she ran out of her go-to liner and had to run into the drugstore for a plan B. She says, "It not only stayed perfectly, but it was also dark, it was smooth."
Pros: Comes with a brush; Highly pigmented; Long-wearing; Glides easily
Cons: May transfer with hooded eyes
Best Drugstore Eyeliner for Easy Application
Flower Beauty Forever Wear Winged Liner
"Whenever I'm in a pinch for good eye makeup, I can always run to my nearest drug store to buy Forever Wear Winged Eyeliner by Flower. Even though it's a liquid eyeliner, its error-proof precise tip makes for the easiest application, without any smudging or feathering—great for when you're in a morning rush. It comes in All Nighter black and Dark & Stormy brown, and is reliable for that daily, soft-wing look." — Tanya Benedicto Klich, Senior Editor
Pros: Precise felt-tip; Smudge-proof; Easy to apply
Cons: Not waterproof
Meet the Experts
Growing up in Trinidad, Jaleesa moved to New York City to pursue her dream of makeup. She started assisting industry greats like Kabuki, Pat McGrath, and Diane Kendal on sets and fashion weeks in New York, Milan, and Paris. Jaleesa began to develop her eye for color and strengthened her focus on the perfection of skin tones of all shades, which has led to her work being published in publications including Elle, Glamour, Teen Vogue, Essence, L'Officiel, Vogue Italia and Refinery29. As a content creator, Jaleesa strives to make content that teaches, inspires, and makes makeup achievable, and is known for her insider tips and signature skin. Jaleesa also runs The Life Of a Makeup Artist podcast, and regularly posts to her Tiktok account. In 2022, she was named one of LinkedIn's Top Voice in Fashion & Beauty.
Ehlie Luna is a pro makeup artist whose experience goes from key makeup artist for the New York City Ballet to freelance commercial work in 2020 allowing her to move deeper into content creation. Her work has been featured in music videos and has graced the red carpet and catwalks of New York Fashion Week. She's also worked with brands such as Daily Paper, Mac Cosmetics, Pattern Beauty, Beautyblender, r.e.m. beauty, UOMA Beauty, Macy's, and more. Luna shares her expert tips and injects her unique personality into the beauty space through her TikTok page @EhlieLuna.
Ashlee has been a lover of beauty for as long as she can remember, working in every corner of the industry from the counter to the red carpet. Her clientele includes brides and celebrities including Christy Turlington, Rachel Zoe, Nikki and Brie Bella, and Georgina Chapman. Ashlee has made several TV appearances lending her expertise to shows such as TODAY, The Wendy Williams Show, Nick Cannon, and The Rachael Ray Show.
With just under a decade of experience in the makeup industry, Shadi Malek's extensive list of clients goes far and wide. From brides and models to your favorite celebs and social media stars, Shadi tailors her glam to match every client's unique visage. She first started honing her craft in Vancouver, Canada, and is now based in Los Angeles, one of the world's largest makeup hubs. Shadi often lends her expertise to publications such as WhoWhatWear, Bustle, Byrdie, Popsugar, and more.
Celebrity news, beauty, fashion advice, and fascinating features, delivered straight to your inbox!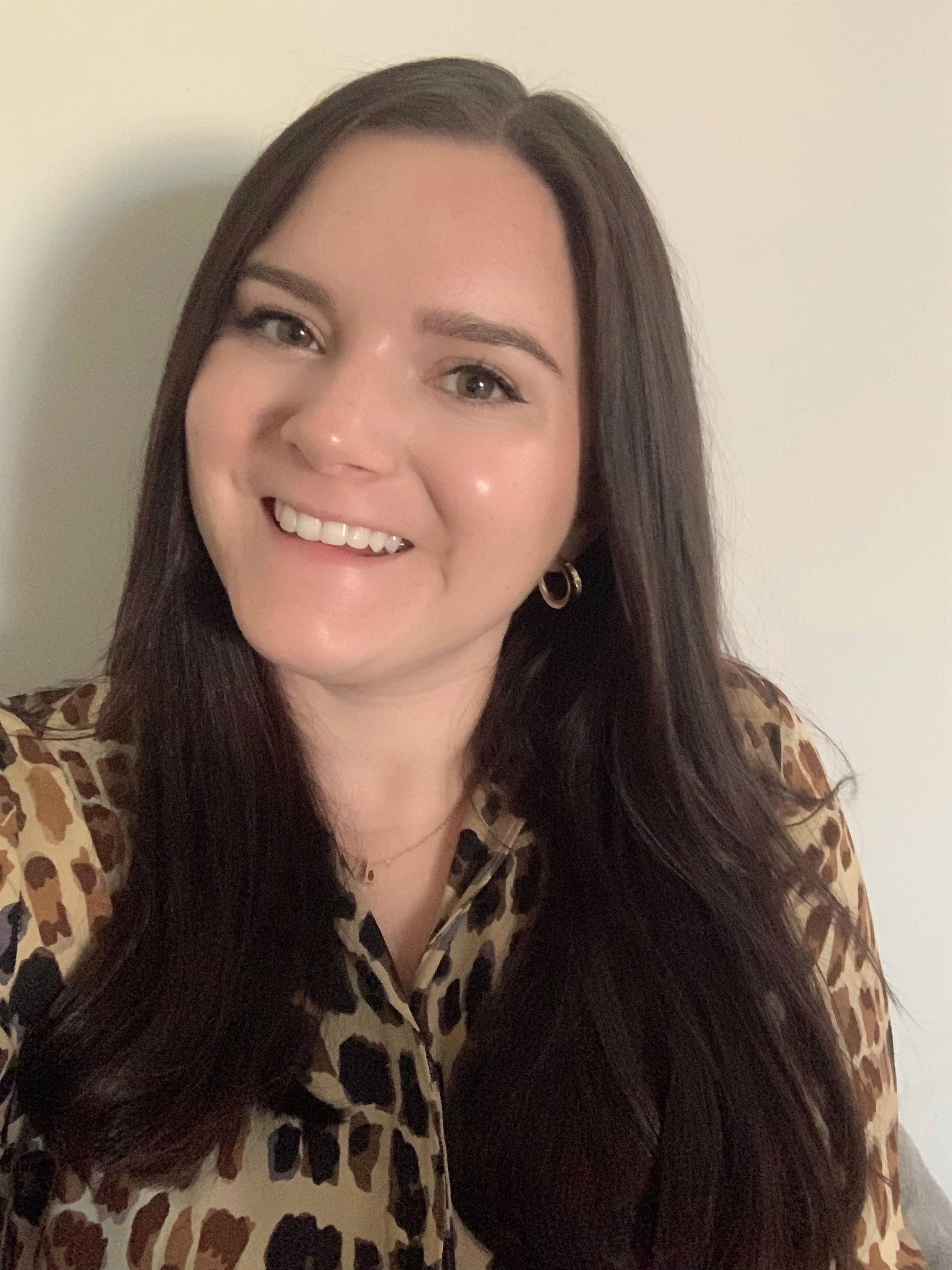 Brooke Knappenberger is Contributing Writer at Marie Claire, where she writes across the board from fashion and beauty to books and celebrities. As a pop culture junkie, Brooke obsessively consumes and writes about the latest movie releases, streaming TV shows, and celebrity scandals. She has over three years of experience writing on fashion, beauty, and entertainment and her work has appeared on Looper, NickiSwift, The Sun US, and Vox Magazine of Columbia, Missouri. Brooke obtained her Bachelor's Degree in Journalism from the University of Missouri's School of Journalism with an emphasis on Magazine Editing and has a minor in Textile and Apparel Management.