18 Hair Color Trends for Spring You're About to See Everywhere
Celeb stylists share the shades you're going to see all spring.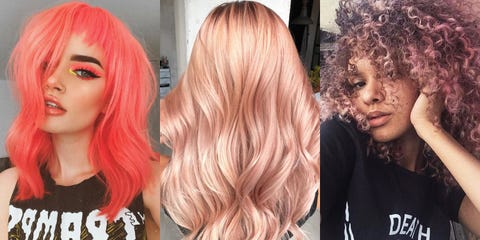 At this point, there's only one thing getting us through the bitter nightmare that is winter: the fact that there's a fresh crop of spring hair colors waiting for us on the other side. Come March 19—winter's ~official~ funeral—we're taking our sad, blah hair to warmer, prettier heights. You know what they say about a hair color change. You're about to change your life! Own it and walk into a new season turning heads with a fresh-new hair color.
Just how warm and just how pretty should you go? See for yourself, ahead. Whether you're into classic colors with a twist or vivid hues, there's something for you. We've tapped celeb colorists and stylists to share 18 hair colors that are going to blow up your Instagram feed this spring. Scope out your favorites, hit up your colorist, and thank us later.
This content is created and maintained by a third party, and imported onto this page to help users provide their email addresses. You may be able to find more information about this and similar content at piano.io