The 15 Best Dip Powder Nail Kits to Make You Feel Like a Pro
Long-lasting, shiny, chip-free nails coming right up.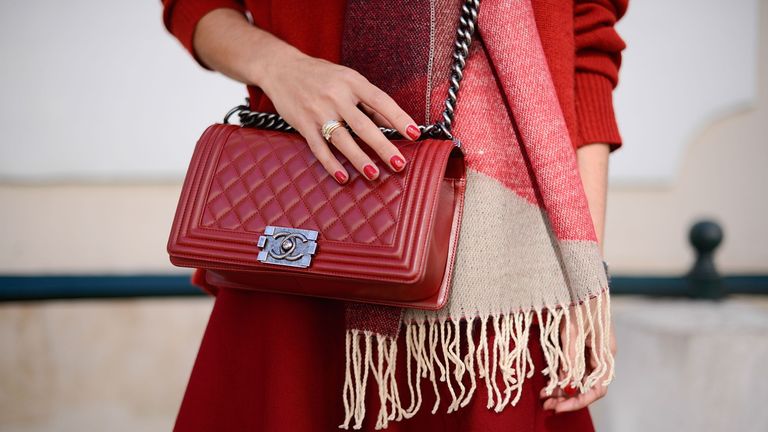 (Image credit: Getty Images, Vanni Bassetti)
When I need a DIY alternative to a great manicure, dip powder nail kits are my go-to. Here's why I love them: dip powder manicures are created from finely milled powders, top coats, base coats, and adhesives that last longer than gel manicures and are just as durable as acrylics without the damage. The term "dip" comes from the act of dipping your nails in the powder after applying a base coat to create the long-lasting color. The major difference with a dip powder manicure is that no UV or LED light is needed, so the time it takes to dry your nails is cut in half.
Dip powder is a manicure preference that's become widely popular in salons and is now available to all us homebodies with at-home versions. Yes, it does require a bit of reading, patience, and trial and error, but I believe in you! Plus, most of the dip powder kits on the market are wildly inexpensive (I'm talking $30 and under) and come with several shades that last up to three weeks each. Do the math, and one kit is the equivalent cost of one salon manicure. So you can save your coins and your nails—a win-win.
How To Use a Dip Powder Nail Kit
Apply the base coat to freshly buffed nails.
Dip your nails one by one into the pigmented nail powder container of your choice. Be sure to coat the nail evenly with the product.
Tap away or brush away the excess pigmented powder for a smooth and even coat.
Repeat the dipping process on each nail for two rounds before coating your nails with the activator polish.
Once your nails are dry, seal the deal with the top coat.
How to Remove Dip Powder Nails
That part is simple as well: Just soak each nail in an acetone-based remover, unless the kit specifically mentions another method.
Scroll on for the most popular dip powder kits on the Internet with the rave reviews to back them up...