The Best Face Washes for Dry Skin
Because clean skin doesn't mean stripped skin.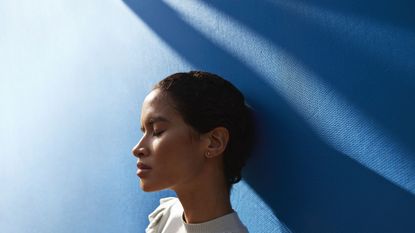 (Image credit: Klaus Vedfelt)
There are a lot of reasons why washing your face (opens in new tab) can feel like a chore. In my case, it's because my bathroom sink is approximately one square inch, which means I end up splashing the entire area with water on a nightly basis. It's also because so many face cleansers, while removing grime and makeup from my skin, end up making my face feel tight, itchy, (opens in new tab) and uncomfortable. Especially in the wintertime, when cold wind and icy weather zaps all the moisture out of our skin, washing your face can oftentimes exacerbate dehydration. That can mean extra discomfort, more dry patches, and dull-looking skin.
But that doesn't have to be the case! There are more face washes than ever that are specifically made to treat dryness while also giving you an effective cleanse. Whether your skin is super sensitive, or super dry, or somewhere in the middle, these brands have created cleansers that work with your skin type, all without stripping it. From the classics to the innovators, the luxe purchases to the drugstore steals, the gentle and the intense, you'll find a cleanser on this list that will make you actually look forward to washing your face.
Tatjana Freund is a Beauty Commerce Writer, covering makeup, skincare, and haircare products and trends. She's a fan of vodka tonics and creepy Wikipedia pages.