What Is Retinol? A Beginner's Guide to the Hero Ingredient
Welcome to the fast track to really, really good skin.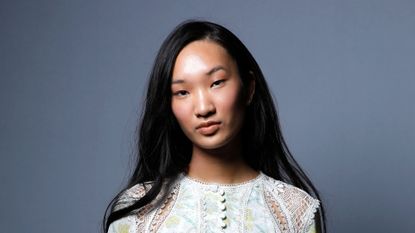 (Image credit: Getty Images/Mark Nolan)
Retinoids, retinol, retinaldehyde, Retin-A—chances are you've heard at least one of these terms on your skincare journey. While all of the above are ever-so-slightly different (don't worry, we're breaking it all down), every vitamin-A derivative under the retinol umbrella shares a few key factors. They're going to speed up skin cell turnover, even skin texture, brighten skin, provide anti-aging benefits (bye bye, fine lines), and, in some cases, help address acne. Basically, the world of retinol is game-changing—the ingredient can be the superhero of skincare.
But unfortunately, it's not all rainbows and butterflies when it comes to retinol. Some skin types can't tolerate it—even over-the-counter options can leave skin too dry, flaky, and irritated to continue use. Still, there are application tips and tricks to minimize irritation, along with gentler alternatives that give similar results. To get the down low on all the things (seriously, we left no retinol stone unturned), keep reading. We've tapped the pros to get into all the nitty-gritty details.
What Is Retinol?
If you walk the aisles of Sephora, you'll see plenty of retinol night serums, retinol eye creams, and other potent retinol creams. "Retinol refers to a type of retinoid or vitamin A derivative that's available over-the-counter," explains Dr. Marisa Garshick. "It's a key ingredient when it comes to skin-aging and has scientific support that it helps to boost collagen and improve the appearance of fine lines, wrinkles, and brown spots."
Now, here's the catch. Retinol is a weaker version of a retinoid, which is only available via a prescription. Dr. Sapna Palep, board-certified dermatologist and founder of Spring Street Dermatology, explains that retinoids exist as retinoic acid and can easily find their little receptors in the skin to work some anti-aging magic. Retinol however requires a little TLC to be effective. It needs to be converted into retinoic acid with a helping hand from other ingredients (read: enzymes and proteins) to achieve the same, albeit toned down, effect.
Dilution isn't necessarily a bad thing, though. "Retinol can take longer to take effect but is often less irritating on the skin than a retinoid," says Dr. Garshick. "This can make them a little more tolerable than a prescription alternative."
Different Types of Retinoids
There are a wide range of vitamin A derivatives that come in different mediums (read: cream, gel, foam) and concentrations. For example, a 0.1 percent retinoid (aka something from your dermatologist) is going to be much stronger than a 1 percent over-the-counter retinol. Work with your dermatologist to find the best option for your skin.
Retinoids
This tops the pyramid in terms of efficacy. Dr. Palep explains that there are four different types of retinoids: Tretinoin, Tazerotene, Trifarotene, and Adapalene. The most well known of the bunch is Tretinoin. "Tretinoin is the OG. We have so many studies on tretinoin because it's been around for so long. There's no ifs, ands, or buts on if Tretinoin works," Dr. Palep explains, noting that most retinoid studies are done with Tretinoin. That in mind, she rarely prescribes it because it has a tendency to be more irritating, when compared to something like Tazerotene or Trifarotene. Then, there's Adapalene. "It's the only retinoid that you can purchase over-the-counter," she adds. It's available via Differin and La-Roche Posay, among others.
Retinaldhyde
Retinal, not to be confused with retinol, is just a step below retinoids in terms of strength. "Retinaldehyde is considered more potent than retinol because retinaldehyde requires fewer steps to be converted to retinoic acid as compared to retinol, but is more gentle than a prescription alternative," says Dr. Garshick. "It helps to regulate skin cell turnover, prevents pores from becoming clogged, and improves overall skin tone and texture while boosting collagen production."
Retinol
This one is by far the most common. You'll see this ingredient (peep the spelling) just about everywhere. The benefits are the same (read: anti-aging, brightening, exfoliating, evening), but it requires more conversion and will take longer to have a noticeable effect. Retinol, while available in concentrated creams from companies like SkinCeuticals, is also commonly used as an ingredient in OTC moisturizers or serums.
SkinCeuticals Retinol 1.0
Drunk Elephant A-Passioni Retinol Cream
Retinyl Palmitate
According to Dr. Mona Gohara, this is going to be the best bet for anyone with dry or sensitive skin. It's considered the most gentle in the list, and will cause less irritation. Reason being? "It's not as active and it's not as strong of a form [of a retinoid]," adds board-certified dermatologist Dr. Robert Finney. While the vitamin A derivative will still help shed skin cells, increase brightens, and offer antioxidant protection, the benefits of retinyl palmitate will be scaled down as it's the weakest distillation of retinoic acid.
The Benefits of Retinoids and Retinol
Buckle up: The benefits of retinoids and retinol are plenty. But all of the positives come down to one key factor—the ingredient's ability to regulate skin cell turnover, which slows down as we age. "The retinoids help keep the cell turnover in the cycle that it should be," says Dr. Palep.
Anti-Aging
Retinol isn't going to just smooth out existing fine lines and wrinkles, it's also going to help prevent new ones from forming. "Up until your early 30s, your cells turn over every 28 days, creating a fresh layer of untouched, pristine skin," says Dr. Gohara. "But after you hit your mid 30s, your cell regeneration slows down, turning over every 50, 60, or 70 days. That slower cell regeneration is what causes your face to look dry and wrinkles." Dr. Gohara explains that retinoids are able to speed up the cell turnover process in a way that makes your skin act like it's your 20s. The result? Fresher, smoother skin.
Acne
"Because retinoids help to regulate skin cell turnover, it works to prevent pores from becoming clogged, which makes it an effective option for acne and breakouts," explains Dr. Garshick. "It can also help to regulate sebum production, helping those with oily skin who may be prone to breakouts. Even after acne subsides, the retinol can also help with scarring, so it is important to continue use."
Skin Tone and Texture
Even if you're not on a mission to cure acne or fight the effects of aging, retinoids can still be a worthwhile addition to your routine. They can essentially just make your skin look, well, better. Think: More even, brighter, smoother. Dr. Palep explains that the stratum corneum, which is the outermost layer of the skin, can get really thick as time goes on and make everything look a little bleh. "Retinoids help keep the stratum corneum thinner, which allows you to have less dullness," she explains. "Basically, sun damage, environmental damage, and free radicals don't allow our cells to turn over the proper way. Retinoids help keep the cell turnover in the cycle that it should be." As an added bonus, it's also going to help reduce the look of post-inflammatory pigmentation and dark marks that can be left behind by pimples or sun damage.
The Drawbacks of Retinoids and Retinol
While the benefits are plentiful, retinol isn't going to be everyone. Some people, namely those with sensitive skin or rosacea, won't be able to tolerate the side effects. Others will be A-ok in the long run, but will have to deal with a period of retinization. "This is the time it takes for your skin to get used to the retinoid," says Dr. Garshick. During this time, which is typically a six to eight week period, the skin can be extra dry, flaky, irritated, and experience an influx of acne breakouts. "It's normal, but if you are concerned about the appearance of your skin during this time, speak with a board-certified dermatologist." (Doctor's Note: Retinoids should not be used during pregnancy.)
Irritation
"Cell turnover is happening pretty rapidly, so you're going to see some flaking and light peeling. You can't freak out—that's part of the process," warns Dr. Palep. While this is going to be the most common with prescription retinoids, it can also happen with over-the-counter retinols, which have become much stronger over the years.
While these side effects should subside as you work up your tolerance, they might be too intense for some. To mitigate irritation, you can try something called retinol sandwiching, in which you layer retinol between two layers of moisturizer. "There are a lot of studies showing that if you moisturize before your retinoid, you're getting as good of a clinical effect and you're decreasing your irritation," says Dr. Palep. "I hear what the studies say, but as a dermatologist who does this day in and day out, I do find that there's a decrease in efficacy if you moisturize first."
Purging Period
Unfortunately, your acne can get worse before it gets better. The increased cell turnover is going to bring everything to the surface. "I tell my patients exactly what their skin is going to look like and do extractions three weeks into the routine so I clear them all out. By week six, they're happy campers," says Dr. Palep. "When you get retinols over the counter, it doesn't come with a dermatologist. A lot of it is about managing expectations."
How to Incorporate a Retinoid or Retinol Into Your Skincare Routine
Slow and steady wins the retinol race. Do not—we repeat: Do not—start using retinoids every night; your skin will probably hate you. Dr. Palep recommends using your retinoid twice a week for two weeks, then three times a week for three weeks. Once your skin is accustomed to the frequency, you can add another night into the mix, so on and so forth. You're going to apply a pea-sized amount of product onto the skin directly after washing your face at night. If you're experiencing irritation, you can apply your retinoid after moisturizer.
It's also important to keep your skincare routine simple when incorporating retinoids. "You can't use 500 other things at the same time," says Dr. Palep. You need to start off with a gentle cleanser, a great moisturizer, and remember to use sunscreen in the morning as retinoids make your skin more sensitive to the sun. "Once you're in a good place, you can get a little fancy and add other things."
Retinol Alternatives
If you're finding that retinoids are too intense for your skin, want a natural alternative, or are pregnant, there are a handful of retinol alternatives that promise similar benefits. The most popular is bakuchiol. "Bakuchiol is derived from the seeds of the Psoralea corylifolia, also known as the babchi plant and is considered a plant-based retinol given it can also help to improve overall skin tone and texture," explains Dr. Garshick.
Meet the Experts
Dr. Sapna Palep has been recognized as one of New York's leading board-certified dermatologists for over a decade. Since founding Spring Street Dermatology in 2010, Dr. Palep has helped countless patients achieve clear, healthy skin with her safe, effective, and highly individualized treatment plans. Dr. Palep conducts annual skin cancer screenings and treats all dermatologic conditions, including acne, eczema, psoriasis, and rosacea. She is also highly sought after for her skill in cosmetic treatments, including Botox, chemical peels, dermal fillers, microneedling, and resurfacing lasers.
A native of Florida, Dr. Palep completed her undergraduate studies in biology and chemistry at the University of Miami in 1999. She attended the University of Miami School of Medicine for two years before relocating to New York in 2000. She completed her medical degree at New York Medical College in 2004. The same year, Dr. Palep graduated with a Master's of Business Administration from the Lubin School of Business at Pace University, where she majored in Health Systems Management.
Marisa Garshick, MD, FAAD is a leading board-certified dermatologist serving patients throughout Manhattan, New York at MDCS Dermatology: Medical Dermatology & Cosmetic Surgery, as well as an assistant clinical professor of dermatology at Cornell - New York Presbyterian Medical Center. Dr. Garshick provides a wide variety of cosmetic and medical procedures and services including treatments for acne, eczema, hyperhidrosis, moles, psoriasis, rosacea, signs of aging, skin cancer, skin tags, vitiligo, and wrinkles.
She completed her undergraduate education at Emory University and attended medical school at Tufts University School of Medicine, where she graduated with Research Honors and Alpha Omega Alpha. As a medical student, Dr. Garshick was awarded the prestigious Doris Duke Clinical Research Fellowship at Harvard Medical School, during which she performed dermatology clinical trials and research at Massachusetts General Hospital. She was also awarded the American Medical Women's Association Glasgow-Rubin Academic Achievement Award for graduating in the top of her class and the William Dameshek Award for Research Excellence. Dr. Garshick's post-graduate training in dermatology began with an internship at Memorial Sloan Kettering Cancer Center. She completed her dermatology residency at Cornell's New York Presbyterian Hospital, where she served as Chief Resident in Dermatology.
After graduating from medical school with AOA honors, Dr. Mona Gohara did her dermatology training at Yale New Haven Hospital, where she served as chief resident. Dr. Gohara continues to teach at Yale where she holds a faculty appointment as an associate clinical professor. Dr. Gohara and her husband have two tween boys. Besides mothering and doctoring, she spends time watching her son's basketball games, educating the public on skin health, skin cancer, and sun protection. She has done this through writing, lecturing on the local, national, and international level, and by engaging popular media.
Samantha Holender is the Beauty Editor at Marie Claire, where she reports on the best new launches, dives into the science behind skincare, and keeps up with the latest trends in the beauty space. She has previously written for Us Weekly, Popsugar, Makeup.com, Skincare.com, and Philadelphia Wedding. Follow her on Instagram @samholender.