The 15 Best Cleansing Balms That Hydrate and Soothe
Make removing makeup fun.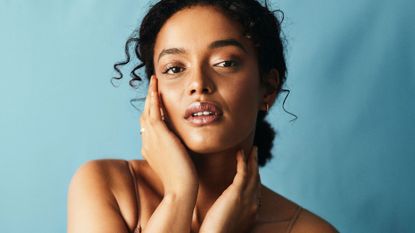 (Image credit: Getty/Delmaine Donson)
If you see me out and about without makeup on, there's a reason for it. In the morning, I often decide that I don't really want to wash my face in the evening, so I just forgo any products. In short, I really, really hate taking off my makeup at night. Makeup removal wipes and micellar waters are effective at taking off makeup, but I'm not a fan of a) having to toss out dirty wipes, and b) having to trek to CVS to buy cotton pads to use with micellar water. If your solution to this dilemma is: "Just to go to bed with makeup on!" then you and I will have a problem. But in the winter, when the cold air makes little dry flakes appear between my eyebrows, I need something that not only makes makeup removal easy but also gives my skin a boost of hydration. That's where cleansing balms come in. They're like oil cleansers' grown-up sister who has a job and health insurance. They look like solid blocks, but when they come in contact with your dry face, they turn into oils that melt your products off and don't ever feel stripping. Whether you're trying to remove makeup, or are just looking for a daily cleanser that doesn't dry out for face, you need to get into cleansing balm game.