Editors handpick every product that we feature. We may earn commission from the links on this page.
The 10 Best Bikini Trimmers for a Smooth Finish
Smooth sailing into swimsuit season.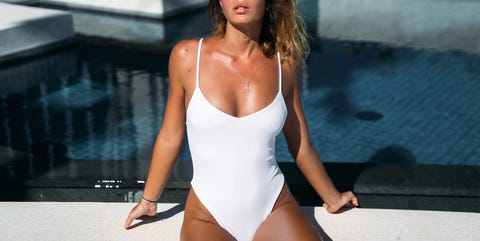 Let's make one thing clear: Shaving or trimming your pubic hair is a personal choice. Whether you want to leave it, trim it, shave it, or do something entirely different—you do you! But if you do want to use a bikini trimmer, especially since we're all dreaming of beach days and pool trips, now's a good time to start strategizing. Waxes can be painful, especially on such a delicate area, so if you're looking for an at-home trimming fix that won't leave bumps or a rash, you've come to the right place.
Exactly How To Trim or Shave Your Bikini Line
1. Prep the skin. That means gently exfoliating a few days prior to trimming or shaving the area (a gentle facial exfoliator does the trick here). Exfoliation does wonders for sloughing away dead skin cells and unclogging pores so you can easily shave and achieve a smooth finish. On grooming day, be sure to apply a hydrating shaving cream to the bikini line before shaving to avoid nicking the skin.
2. Shave in one direction. Always shave in the direction that the hairs grows. This prevents ingrown hairs and pesky bumps from forming.
3. Replace tools regularly. Avoid using a dull blade on your skin; it can increase the likelihood of irritation. Be sure to replace your trimmer head every few weeks (depending on how often you shave) for optimal results.
4. Invest in after-care. Immediately after grooming, apply a hydrating serum or moisturizer to keep the skin smooth. To prevent ingrown hairs and dry, bumpy skin from forming in the first place, consider using an ingrown relief toner daily.
This content is created and maintained by a third party, and imported onto this page to help users provide their email addresses. You may be able to find more information about this and similar content at piano.io