10 Hot Rollers for the Curls of Your Dreams
This is how we roll.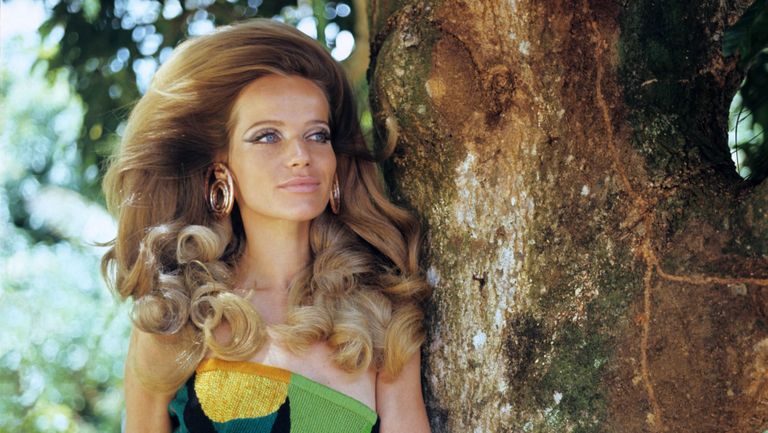 (Image credit: Franco Rubartelli)
Like so many things, the proverbial mother knows best. In my case, my mother really did know best. She spent most mornings in the '80s eschewing the blow dryer in favor of a snappy hot roller set. When her makeup was done, she'd carefully pluck out her rollers, run her hands through her hair, and walk out the door. Looking back, roller sets sound fussy but were actually about as low-effort as it gets.
What kind of hot roller should you use?
As Pureology Artistic Director Jamie Wiley see it, this low-effort, high-reward method is perfect for 2021, in a large part because of the tool's versatility. "Hot rollers create different results depending on the length, texture and density of your hair," she says. If it's short, you can expect volume and lift in lieu of tight coils. For naturally curly strands, you'll appreciate the quick way hot rollers can redefine your curl pattern. And for those of us with lank, middle-of-the-road hair, Wiley says hot rollers are a great blowout alternative: "Just use six to eight jumbo hot rollers in large sections to style and dry."
How do you use hot rollers, anyway?
A few notes on the basics: Smaller rollers yield smaller curls, and the longer you leave them in, the tighter the hold you'll get. Aim to roll away from your face, and if the set you choose doesn't come with wide butterfly clips, treat yourself. It makes the installation process a whole lot easier. Hot rollers can also be drying, so do consider a thermal spray like Pureology's Style + Protect Levitation Mist before you get started.