The 10 Best Hot Rollers for the Curls of Your Dreams
This is how we roll.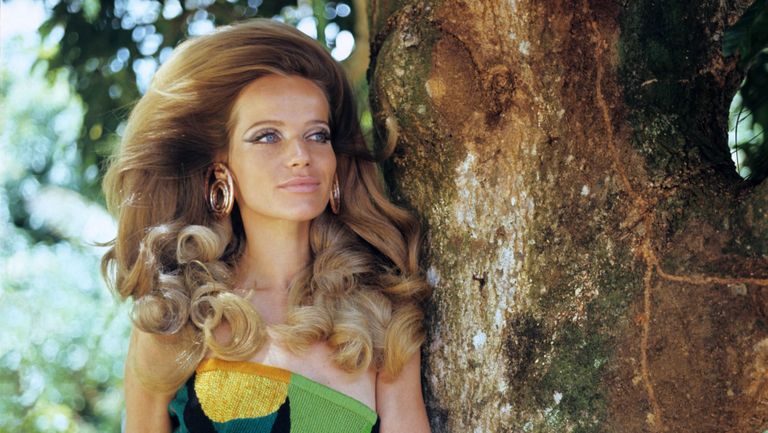 (Image credit: Franco Rubartelli)
I'm calling it: Big hair is back in 2022. I'm talking voluminous, fluffy hair that frames the face with airy curls. The best way to achieve it? Hot rollers. Yes, hot rollers—also known as heated rollers or hot curlers—the old-school beauty tool you remember seeing your grandma use. But the hot rollers of 2022 aren't the rollers of yesteryear: They're compact, efficient, and a piece of cake to use. Oh, and the pleasantly vintage feeling of wrapping your hair with them doesn't hurt, either.
As Pureology Artistic Director Jamie Wiley sees it, this low-effort, high-reward method is perfect for 2022, in a large part because of the tool's versatility. "Hot rollers create different results depending on the length, texture and density of your hair," she says.
What kind of hot roller should I use?
First, you should decide how many rollers you want and what size roller is best for your hair needs. Some of our favorite hot roller sets, listed below, feature more than a dozen rollers for an all-over bouncy look; others only contain a handful of rollers for a blowout-esque vibe. For small, tight curls, you'll want to use smaller rollers; for loose waves, you should use larger rollers. (Some of the kits below include both small and large rollers, so you can play around with each.) You should also consider your hair type and the best hot roller that will work in tandem with it.
If you have short hair, you'll see volume and lift after using hot rollers (rather than tight curls).
If you have curly hair, you'll see a redefined curl pattern after using hot rollers.
If you have fine, lank hair, you can get a blowout effect with hot rollers: "Just use six to eight jumbo hot rollers in large sections to style and dry."
How do I use hot rollers?
Hot rollers can be drying, so consider a heat protectant spray like Pureology's Style + Protect Levitation Mist before you get started.
If your hair roller set doesn't come with wide butterfly clips, make sure you have some on hand.
Once you start wrapping your hair, aim to roll away from your face.
Remember that the longer you leave the rollers in, the tighter the hold you'll get.
Hannah Morrill is a writer and editor based in Portland, Maine. She's an avid reader, an indifferent face-washer and a sunscreen/retinol evangelist.