The 12 Best Curling Irons of 2023
Dyson and GHD and T3, oh my.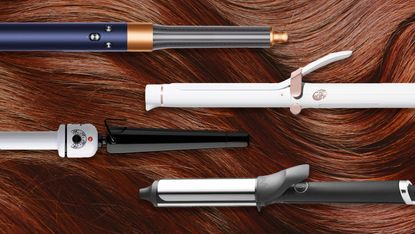 (Image credit: Future)
Hands down, without a doubt, the best curling irons make for the most versatile hair styling tools. Whether you're after beachy waves, a spiral, or just looking to add some definition after you air-dry your hair, there is a barrel, a heat range, and a technique that will get the job done. Curling irons, wands, and wavers work with every hair type under the sun and you really only need one solid option (okay, maybe two) in your arsenal. The key? Knowing what to look for. Lucky for you, hair pros Harry Josh and Clariss Rubenstein have decided to share their insider advice.
It doesn't matter if you have fine hair that you *believe* won't hold a curl or are dealing with curly hair that is in need of some extra shaping—there's a curling iron that will work for you. From ceramic designs created to prevent tugging and mechanical damage to special barrels specifically put on the market for those with long hair, there is no shortage of options.
What to Look For in a Curling Iron
"The smaller the barrel the tighter the curl," says Rubenstein. A one-inch iron, according to Josh, will create tighter curls, while a two-inch barrel will give you more of a wavy style. Just a word from the wise: If your hair isn't great at holding a curl, go tighter…it's going to drop throughout the day.
As a rule of thumb, the lower the heat is, the less damage you will have. But, it's impossible to say that 350 degrees is the ideal temperature across the board. "If you have frizzy, thick, or coarse hair you will need a higher heat," explains Rubenstein. "If you can do a curl or wave in one pass you can raise the heat—I believe this causes less mechanical damage. If you have to do multiple passes to the same section to get the result, you want to lower the heat."
There are three main types of curling irons: A marcel curling iron, a spring curling iron, and a curling wand—all of which create different types of curls. "Marcel and spring clamps will create more traditional, tighter curls," says Josh. A wand, on the other hand? "It gives more of a beach undone wave," says Rubenstein.
The size of your barrel and the temperature obviously play a role in your final curl, but technique is an important part of the equation. How you twist your hair, how long you hold it, and your positioning all impacts the final outcome. "If you tighten the hair from the top to the bottom, you'll get a super springy curl, but if you just loosely wrap you'll get more of a blown-out look," explains Josh.
Shop Deals on Curling Irons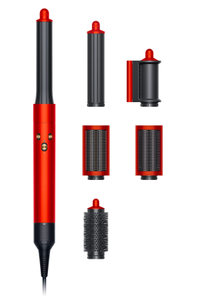 Dyson AirWrap Multi-Styler Complete Long, $660 $600 at Nordstrom
This topaz-colored Dyson Airwrap is currently on sale for $600 right now thanks to the Nordstrom Anniversary Sale.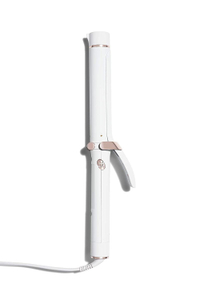 T3 SinglePass® 1.25-Inch Ceramic Curling Iron, $170 $114 at Nordstrom
This sleek white curler from T3 is the perfect width for classic ringlets and beachier waves alike—it just depends on how much hair you use when dividing your head into sections. Shop it now for less.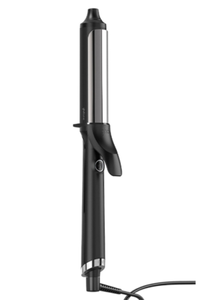 GHD Soft Curl 1 1/4-Inch Curling Iron, $205 $137 at Nordstrom
This curling iron from ghd is the one for you if you love shiny, healthy-looking locks. It heats up in 25 seconds and has universal voltage, so it's great for traveling. Shop it now for less in the Nordstrom sale.
The Best Curling Irons
The Best Do-It-All Curling Iron
Dyson AirWrap Multi-Styler Complete Long
The AirWrap is shockingly in stock at the moment (can't promise how long that'll last), so don't miss your chance to get the cult-favorite item. It comes with a handful of attachments that can do everything from rough dry sopping wet hair and tame flyaways to provide a sleek, smooth finish. The star of the show though is the curling barrel, which uses controlled airflow to create voluminous, bouncy curls. There's no technique necessary, just hold the barrel up to a strand of hair and let the Airwrap do the rest. For more info, check out my full review of the AirWrap Multi-Styler.
Pros: Multi-purpose; Easy to use
Cons: Expensive
The Best Curling Iron for Hair Health
T3 Singlepass 1.25-Inch Curling Iron
With five different heat settings ranging from 260 degrees to 510 degrees, this curling iron allows you to pick the best temperature for your specific hair type and texture. That way, you'll be able to achieve a long-lasting curl—in just one pass—without frying your ends. The brand's tourmaline and ceramic composition also help prevent tugging and pulling; your hair will glide gently through the clamp and result in a smooth, shiny curl. The best part? It automatically shuts off after an hour.
Pros: Different heat settings; Standard barrel size; Auto shut off
Cons: Might cause fine hair to slip
The Best Cordless Curling Iron
Harry Josh Pro Tools Cordless Ceramic Curling Iron
"I am absolutely obsessed with the new Harry Josh Pro Tools Cordless Ceramic Curling Iron. Not only is it an incredible tool with a Nano Silver Tourmaline Barrel and powerful ceramic heating plates that allows for consistent heat application for the curls, but the interchangeable, rechargeable battery makes it the ultimate easy to use option. I can bring this iron everywhere and always ensure I can get incredible style." — Harry Josh
Pros: Expert-recommended; Great for travel
Cons: Shorter Barrel
The Best Curling Iron for Shine
GHD Soft Curl 1.25-Inch Curling Iron
If you're chasing a shiny finish, GHD is the way to go. This particular curling iron uses something called ultra-zone technology, which essentially means that the iron monitors its heat output 250 times per second (!!) to ensure the temperature is even and optimized across every strand of hair. The result? Smooth, silky hair that has an added reflective quality. It's auto-set to 365 degrees and should be held on your hair for five to eight seconds, depending on your hair type.
Pros: Provides shine; Sturdy clamp
Cons: One temperature option
The Best Curling Wand
Hot Tools Professional Nano Ceramic Flipperless Tapered Curling Wand
Don't get me wrong: Any normal curling iron can double as a wand. All you have to do is wrap hair around the clamp—not under it. But if you're seeking a true wand that won't leave your hair with any unwanted creases, this Hot Tools one is the way to go. It has a tapered shape that gives your curl a tighter spiral as it graduates down the strand. There's also a handy heat protectant glove to prevent any burns.
Pros: Heat glove; Tapered design
Cons: A little heavy
The Best Customizable Curling Iron
Drybar The Mixologist Interchangable Styling Iron
Sure, this might be on the expensive side, but trust me: It's worth every penny. The tool is basically three tools in one. The bottom component stays steady, but you can swap the top attachment for a curling iron with a clamp, a curling wand, or a three-barrel crimper. So whether you're after a polished curl, a beachy wave, or a subtle bend from the waver, this multi-purpose device has you covered. And, it comes in a cute travel case for easy storage.
Pros: Multipe attachments; Auto shut off
Cons: Bulky
The Best Curling Iron For Long Hair
Bio Ionic Long Barrel Curling Iron
Curling long hair is an event. It can take a good hour to ensure every piece is swirled to perfection from top to bottom. To streamline your styling process though, you're best off looking for an extra long barrel. The few additional inches give you enough space to get the entire chunk of hair in one fell swoop, effectively creating a uniform curl without kinks or ridges. That's exactly what this Bio Ionic iron promises. You'll be able to create loose waves and soft curls in just a single pass.
Pros: Extra long; Locks in hair moisture
Cons: Takes time to learn how to maneuver longer barrel
The Best Rotating Curling Iron
Beachwaver Co S1-Gual Voltage Rotating Curling Iron
This little guy is TikTok viral for a good reason—you don't have to be a pro to use it. All you have do to is take a small section of hair, clamp the iron at the bottom, and press the power button. Then, the iron takes over, rotating up against the strand. Hold it at the top for a few seconds, release the clamp, and voilá, you have a perfect curl. You can leave it as is or brush it out for a more laid back vibe.
Pros: Easy to use; Smoothing
Cons: Doesn't provide as much control as traditional curlers