Be Gorgeous At Any Age
The best makeup and skincare strategies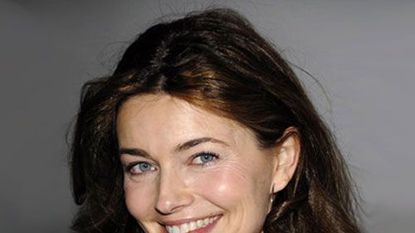 (Image credit: Gary Gershoff)
IN YOUR 20s
Your Skin

Unless you're an SPF slacker, your skin doesn't need much help - yet. "You're nestled between baby fat and fine lines," says Debra Jaliman, M.D., a New York City dermatologist. "Typically, acne is the only thing to plague a 20-something. If this is the case, see a dermatologist to avoid scarring." Makeup-wise, go wild: Your creaseless skin can pull off frosts and bright hues with abandon.
Your Maintenance

SUNSCREEN: Ward off sun damage now with a minimum of SPF 30, says Jali man.

MC RECOMMENDS: Prescribed Solutions Up the Anti SPF 30, $50.
CLEANSER: Wash twice a day for at least 30 seconds.

MC RECOMMENDS: Aveeno Clear Complexion Cleaner, $7.69.
DEFENSE AGAINST DISCOLORATION: A niacin cream will ease acne-induced blotchiness.

MC RECOMMENDS: Olay Definity Foaming Moisturizer, $27.99.
EXFOLIATOR: "Exfoliate once a day if you're prone to clogged pores," suggestsJaliman.

MC RECOMMENDS: Biore Pore Minimizing Exfoliator, $12.99.
Your Makeup

MINERAL MAKEUP: "A light dusting of mineral makeup is all you need," says Kate Somerville, a Los Angeles–based celebrity facialist.

MC RECOMMENDS: Jane Iredale Mineral Makeup, $31.
HIGHLIGHTER: Play up your youthful, smooth skin with a dab of shimmer cream on your brow- and cheekbones, says Shalini Vadhera, founder of GlobalGoddess Beauty.

MC RECOMMENDS: Lola SkinLuminous Cream, $35.
BRIGHT PALETTES: "Smooth skin is the ideal canvas for brights," says Sonia Kashuk, who perfected Porizkova's make up for this story.

MC RECOMMENDS: Hard Candy Shadow Palette in Party Mix, $15; Maybelline Shiny-Licious Gloss, $5.99.
IN YOUR 30s

Your Skin

Alas, no eye cream erases newly etched "squints," and teenage sun-worshipping is now evident, too. But even if neither applies to you, getting on an at-home anti-aging regimen is a must. Audrey Kunin, M.D., a Kansas City, MO, dermatologist, even suggests that those with more obvious damage consider Botox or Restylane: "Otherwise, you'll face a rude awakening in your 40s." As for makeup, Kashuk believes that a 30- something should be refining her look, not re-creating runway fantasies.
Your Maintenance

RETINOIDS: These vitamin A–derived formulas promote cell turnover. Think your skin needs more rejuvenation than the OTC formulas offer? Ask a dermatologist about Retin-A or Avage.

PENTA- OR HEXAPEPTIDES: These additives kick-start collagen production—which gives skin its natural plumpness.

MC RECOMMENDS: Sonya Dakar Ultra- Luxe 9oc, $185.
ANTIOXIDANTS: Since free radicals inflict as much damage as the sun, layer an antioxidant serum under your sunscreen.

MC RECOMMENDS: Cellex-C High Potency Serum, $90.
EYE CREAM: Eyes "age" fastest because the skin around them is thin and dry. Indulge them with a rich cream laced with collagen boosters.

MC RECOMMENDS: Prescriptives Anti-AGE Eye Cream, $48.
Your Makeup

HYDRATING LIPCOLOR: "Lose the matte mouth," says Vadhera. "Glossy lipcolor is more youthful."

MC RECOMMENDS: Almay Hydracolor, $8.99.
UNDERSTATED EYES: "Shadows should be muted," says Kashuk. Off to a party? Opt for liner in cobalt or bronze.

MC RECOMMENDS: Sisley Glittering Eyeliners, $39; Global Goddess Sizzling Serengeti Shadows, $42.
BRIGHT CHEEKS: Pink or peach blush brightens dull skin.

MC RECOMMENDS: Laura Geller Cheek Sweeps, $29.
IN YOUR 40s
Your Skin

Your tennis game may be better than ever, but your skin is losing its "bounce." Blame hormones and the beginning of collagen degradation. Loading up on peptide-rich creams is essential—as is using hydrating cleansers. You may even want to take the plunge with Botox or injectable fillers. Makeup artists suggest shifting into neutrals (as bright colors call attention to wrinkles) and plumping up lips and brows with non-surgical tricks.
Your Maintenance

LUXURIOUS TREATMENT CREAMS: Splurge on vitamin-rich moisturizers.

MC RECOMMENDS: Dove Pro-Age Neck and Chest Serum, $9.19; Clinique All About Eyes Rich, $27.50; L'Oréal Advanced Revita lift Lotion, $16.59.
CREAMY CLEANSER: It's important to remove grime, of course, but opt for a hydrating cleanser to avoid stripping oils.

MC RECOMMENDS: Derma logica Essential Cleansing Solution, $28.50.
Your Makeup

HYDRATING FACIAL BLEND: Creamy blushes and foundations soften lines and plump skin.

MC RECOMMENDS: Sonia Kashuk Crème Blush Duo, $8.99; CoverGirl Advanced Radiance Foundation (it contains Olay lotion), $9.99.
BROW PENCIL AND MASCARA: Both brows and lashes lose fullness after 40. Fatten them up with a chunky brow pencil and volumizing mascara.

MC RECOMMENDS: Eliza's Eyes Brow Pencil, $20; CoverGirl VolumeExact Mascara, $6.99.
LIP PLUMPER: Gravity is no friend to upper lips—they literally begin to invert in your 40s! Add definition with a nude pencil, then fill out the silhouette with a plumping gloss.

MC RECOMMENDS: DuWop Lip Venom, $16; Revlon Color- Stay Lipliner, $7.49.
LIGHT-REFLECTING MAKEUP: "Just a little sheer, shimmery lotion mixed with foundation can restore luminosity," says Laura Geller, a New York City makeup artist.

MC RECOMMENDS: Laura Geller Candlelight, $22.50.
Celebrity news, beauty, fashion advice, and fascinating features, delivered straight to your inbox!