You Can Thank Marie Claire for Revealing Marilyn Monroe's Obsession with Chanel
It was Marie Claire's Editor-in-Chief Georges Belmont who discovered Marilyn Monroe only wore Chanel No. 5 to bed, and now the iconic star appears as the new face of the classic fragrance.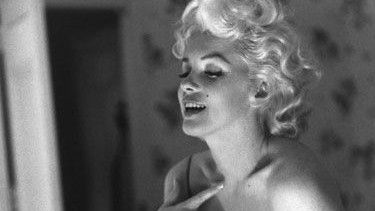 (Image credit: Courtesy of Chanel)
No doubt you've heard Marilyn Monroe's famous quote "I only wear Chanel No. 5 to bed," but did you know it was Marie Claire that first revealed it? A recent discovery from Chanel's archives has produced a never-before-heard sound clip of Marie Claire editor-in-chief Georges Belmont interviewing Monroe in 1960 for her film "Let's Make Love," whereupon she revealed that all she wears to bed is Chanel No. 5! Thank goodness for journalism, huh?
The incredible sound clip narrates Chanel's new TV ad for Chanel No.5 (watch it below!), along with the stunning images shown here. Featuring beautiful footage of Monroe walking into a premiere, dancing, and on vacation, her breathless voice is heard saying, "You know, they ask me questions. Just an example: "What do you wear to bed? A pajama top? The bottoms of the pajamas? A nightgown?" So I said, 'CHANEL N°5,' because it's the truth… And yet, I don't want to say 'nude.' But it's the truth!"
While you can still purchase a bottle of the iconic fragrance, the brand has released a bath oil and foaming bath (the most decadent bubble bath you'll ever use!), so even if you don't want to sprtitz before bedtime, you can slide between the sheets with a little of Marilyn Monroe's mystique.
http://www.youtube.com/watch?v=r6AtDQZ8K28
Celebrity news, beauty, fashion advice, and fascinating features, delivered straight to your inbox!