5 Unexpected Perks to Wearing Lipstick
Extra beauty benefits are always welcome.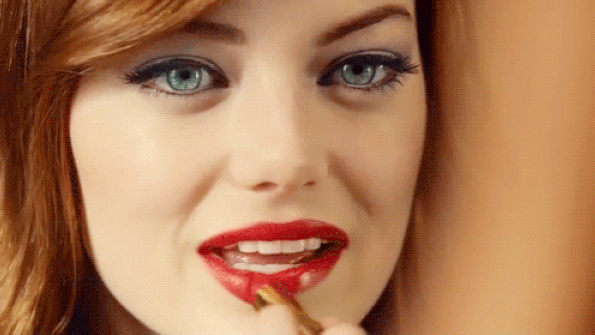 (Image credit: Archives)
1. Confidence. Who doesn't feel exponentially sexier after a swipe of lipstick? Answer: no one.
2. Sun protection. Lips can get sunburned just like the rest of your skin. In fact, they're more vulnerable to the sun's rays because there is no melanin (the compound that protects skin from the sun) in your lips. But thankfully, lipsticks oftentimes have an SPF of 15 or higher, protecting them from an awkward sunburn.
3. Lipstick can make your lips appear fuller. But the mouth isn't the only facial feature it helps to define. A pop of color on the bottom of your face makes the pop of color on top—your eyes—look bigger and more defined.
4. Posture. Surprising, right? Studies have shown that women who regularly wear lipstick have better posture than those who don't. A study by L'Oreal revealed that the (albeit, small) act of "stretching" to put on lipstick improves balance and coordination, and thereby makes you stand taller.
5. Swiping on lip color is the easiest (and quickest) way to look put-together sans foundation, mascara, eyeliner, et al. Less prep time in the morning is always much appreciated.
Related:

6 Beauty Hacks, All Done With A Spoon

Diana is a producer at ELLE.com. She previously wrote for MarieClaire.com. Diana is a Syracuse grad and a Chicago native, and therefore a pro at dealing with cold weather. She's also an Anglophile, which means she love all things British—especially Downton Abbey, London, and Will and Kate (and Prince George!)