Rita Ora's "You Only Love Me" Bridal Makeup Is Filled With Symbolism
The singer talks to Marie Claire about her favorite Iconic London products, the hidden meaning behind her bridal beauty glam, and why Sophia Loren was the inspiration for her "playful" makeup.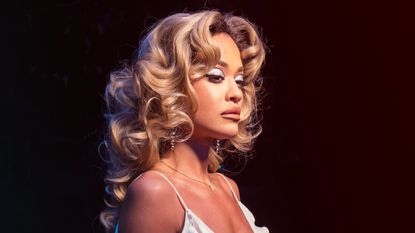 (Image credit: Courtesy of Rita Ora )
If you haven't had a chance to watch Rita Ora's new "You Only Love Me" wedding-inspired music video, believe me when I say you're going to want to get right on that. The music itself is great—not a huge shocker. But it's the trio of bridal beauty looks, which range from fresh-faced to "playful" and dramatic, that deserve an extra special round of applause. Why, you ask? The makeup in the Tim Burton-inspired music video was filled with symbolism (fear not, we have all the easter eggs).
"In the video I wanted to represent three bridal looks with different energies. In a way, they represent the different phases of being in a new relationship: Falling in love, questioning yourself, and constantly wondering what the other person is thinking, but then you reach a sort of state of content that comes with that commitment," Ora, who married director Taika Waititi in a private ceremony last year, exclusively explains to Marie Claire. "'You Only Love Me' captures the vulnerability that I experienced at the very start—at a time when I was opening myself up to love and what felt like the beginnings of a new phase of my life."
Cue the first beauty look, which encompasses a dewy and ethereal aesthetic. It was Iconic London to the rescue, a brand that has been one of the star's "favorites" for quite some time. "Their products speak to a natural, glowing, bridal look," she tells Marie Claire. But given that filming a music video is a labor of love, strong staying power is key. Enter the Super Smoother Skin Tint, which served as Ora's base makeup for the music video. "It's a winner every time," she says. "We topped it with a little glowing blush and a pretty highlight to give an ethereal glow that felt romantic and timeless."
The second and third makeup moments, which happen to be my personal favorites, are more "playful" in nature—and there's a strategic reason why. "As you become more confident and settled in love, you begin to feel safe and secure to really be yourself," the "Hot Right Now" artist says. "This is where the more experimental looks and hairstyles come in…I took inspiration from the '60s and '70s with heavily made-up eyes and bouncy, big styled-up hair. I wanted to channel bombshells like Brigitte Bardot and Sophia Loren." With smoky purple cut-crease eyeliner and nearly-nude lips along with a metallic eye moment in the final scenes, it's safe to say that Ora's mission was accomplished. "Trying a more daring look changes the way you move, the way you carry yourself. Even if you just start small, eventually that confidence you feel becomes part of who you are, whether you're a bride in a music video or just walking down the street."
If you're feeling inspired to recreate some of the "You Only Love Me" looks at home, keep scrolling. Below, Ora breaks down her favorite makeup products used in the music video.
Iconic London Silk Glow Blush and Highlight Duo
"I love products that are quick and easy to use, and even better if they're multi-functional. When I'm traveling, I like to be able to reach into my makeup bag and pull out something that doesn't take much time or thinking to provide an instant pick-me-up. The Silk Glow Duo, which is a powder blush and highlighter in one, is one of my newest faves for this reason."
Iconic London Prep-Set-Glow Hydrating Spray
"The Prep-Set-Glow mist is the perfect all-rounder. It preps skin before makeup and sets it afterwards with an added glow that gives a fresh, wide-awake look. It's also super hydrating so it's a must when I'm traveling. It was a huge life-saver on set between scenes (for me and the crew!)."
Iconic London Illuminator Liquid Highlight
"The Illuminator is my OG. I've been a fan of it for several years now—so above all else I *had* to have that one for my shoot. A little goes such a long way, and it creates such a seamless glow that even with studio lighting it doesn't look like it's sitting on the skin. It looks melted and blurred and gorgeous."
Celebrity news, beauty, fashion advice, and fascinating features, delivered straight to your inbox!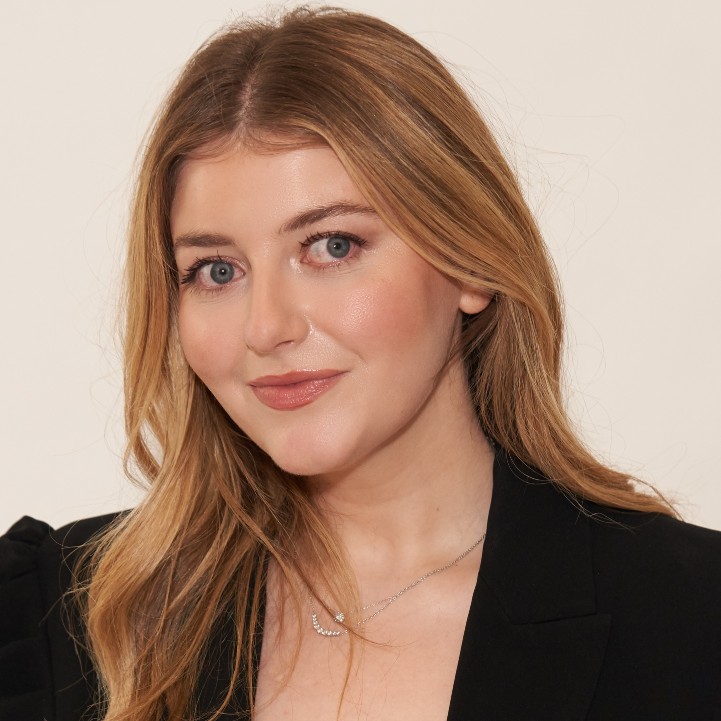 Samantha Holender is the Beauty Editor at Marie Claire, where she reports on the best new launches, dives into the science behind skincare, and keeps up with the latest trends in the beauty space. She has previously written for Us Weekly, Popsugar, Makeup.com, Skincare.com, and Philadelphia Wedding. Follow her on Instagram @samholender.