The Best Winter Skincare — No Matter Where You Live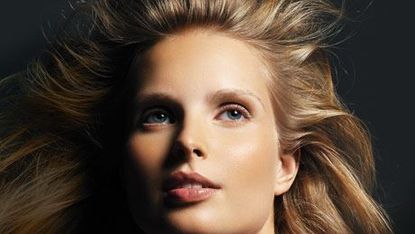 (Image credit: Greg Delves)
Marie Claire Newsletter
Celebrity news, beauty, fashion advice, and fascinating features, delivered straight to your inbox!
Thank you for signing up to Marie Claire. You will receive a verification email shortly.
There was a problem. Please refresh the page and try again.
CONDITIONS: COLD & DRY
Consider it a perfect storm: Low humidity, blustery winds, and plummeting temperatures team up with excessive indoor heating to cause severely dry skin during winter months for denizens of the Northeast and Midwest. These factors wear down the top layer of the skin that keeps moisture in, resulting in flakes, cracks, and irritation on the face and body.
For oily, normal, and combination skin types, try products with humectants like glycerin and alpha hydroxy acids to draw in water from the air. "If the skin's extremely parched," says Manhattan- and Miami-based dermatologist Dr. Fredric Brandt, "use products with occlusive moisturizers like petrolatum that trap moisture in, or emollients like palm oil that help restore the hydration barrier." If you prefer nongreasy textures, look for oil-free formulas. Tracie Martyn, a New York facialist, recommends sloughing away dull skin daily with an enzyme exfoliator or, for more sensitive skin, a moisturizing cleanser. "The cold makes blood vessels contract, which slows cell turnover and blocks moisture from reaching the skin."
LOCAL GETAWAY Mountain View Grand Resort & Spa, Whitefield, NH (mountainviewgrand.com)
SKIN-DULGENCE The Med Skin Rescue Facial ($150 for 80 minutes) uses neroli oil and gentle massage to increase cell renewal and keep redness at bay.
MC RECOMMENDS:
1. Lierac Paris Crème Mésolift, $54.
2. Aveeno Ultra-Calming Daily Moisturizer SPF 30, $14.99.

3. Clinique Deep Comfort Hand and Cuticle Cream, $17.50.

4. Jurlique Soothing Cleansing Lotion, $40.
CONDITIONS: COLD & DAMP

In coastal areas like the Pacific Northwest and Northeastern shoreline, windburn is the chief culprit for chapped, reddened skin. Dr. Jennifer Linder, a clinical instructor of dermatology at the University of California, San Francisco, warns, "In these regions, skin can start to develop a sallow quality because the wind dries out the top layer and traps the oilier lower layers, leading to clogged pores and breakouts." To combat this, use a retinol to increase cell turnover and opt for silk accessories when bundling up. "Most people have slight allergic reactions to wool scarves, and silk is just as warm and much gentler on the skin," Linder says.
Marywynn Ryan, owner of the Skin by Marywynn spa in Portland, OR, encourages her clients to get monthly exfoliating facials and seal the skin afterward with products containing ceramides or linoleic acid, which help create a barrier against the elements. At the very least, she suggests starting the season with a facial in October and getting another one in January or February. Weekly at-home calming masques containing soothing ingredients like avocado oil, green tea, and calendula help reduce signs of inflammation, while daily applications of lip balm and eye cream with sun protection repair these more sensitive, exposed areas.
LOCAL GETAWAY The Spa at The Resort at The Mountain, Welches, OR (theresort.com)
SKIN-DULGENCE The Purifying Green Tea Facial ($108 for 50 minutes) includes massage and an antioxidant-rich mask, which blocks free radicals while removing grime and toxins — the perfect treat after a day of skiing at nearby Mt. Hood.
MC RECOMMENDS:
1. Origins Drink Up Intensive Overnight Mask, $21.

2. Clarins Multi-Active Day Early Wrinkle Correcting Lotion SPF 15, $54.

3. L'Oréal Paris Revitalift 24-Hour Eye Repair Duo, $19.99.

4. First Aid Beauty Intense Therapy Anti-Redness Serum, $34.
CONDITIONS: HOT & HUMID

The trick to prepping skin in perennially humid, hot regions like the Southeast and Hawaii is to adjust your antiaging routine as the temperature and humidity levels drop. "People who can use retinoids in the summer because the air is damper might need to mix them with moisturizers in the winter to prevent overdrying," explains Brandt.
Tammy Fender, a Palm Beach, FL-based aesthetician, emphasizes the need to tone skin in such naturally moist environments. "Most cleansers are alkaline and disrupt the acid balance of the skin, allowing natural hydration to escape," she says. Use an alcohol-free toner in the morning to restore the skin's proper pH balance, and spritz your face and neck with a toner mist containing a calming ingredient, like chamomile, throughout the day.
LOCAL GETAWAY The Palms Spa-Aveda, The Palms Hotel, Miami (thepalmshotel.com)
SKIN-DULGENCE The Perfecting Plant Peel ($50 for 15 minutes), an Argan leaf extract and aloe-vera-infused peel, mimics the skin-brightening benefits of a 30 percent glycolic peel — and includes a scalp or foot massage to pass the time.
MC RECOMMENDS:
1. Neutrogena Ageless Restoratives Skin Renewal Moisture SPF 30, $19.99.

2. Anew Reversalist Renewal Serum, $44.

3. Aveda Green Science Replenishing Toner, $39.

4. Bioré Skin Preservation Even Smoother Microderm Exfoliator, $14.99.
CONDITIONS: HOT & DRY

Seasonal temperatures may not shift significantly in the desert, but it's still important to alter hydrating and cleansing routines as the mercury takes a slight dip. To do this, Linder, who also practices in Scottsdale, AZ, stresses the importance of moisturizing with products containing humectants like hyaluronic acid to repair the skin's overbaked barrier. "But stay away from petrolatum and other comedogenic moisturizers that can cause breakouts," she warns.
Daily UV protection is also a must year-round, even indoors. "Many of my patients don't realize UVA rays penetrate glass," says Linder. Antioxidant-rich creams and serums help combat the free-radical damage done by sun exposure. And also hydrate from within. "The sun and lack of humidity dehydrate the body, as well as the skin," adds Fender. "Consume a lot of water, essential fatty acids, and fish oils to reduce the appearance of wrinkles."
LOCAL GETAWAY Lake Austin Spa Resort, Austin, TX (lakeaustin.com)
SKIN-DULGENCE The Age Arresting Facial ($250 for 80 minutes) repairs UV damage with collagen-boosting blueberry and beech tree extracts, and smooths out fine lines while hydrating the skin.
MC RECOMMENDS:
1. DDF Advanced Micro-Exfoliation Cleanser, $46.

2. Burt's Bees Peppermint Foot Lotion, $9.

3. Olay Regenerist UV Defense Regenerating Lotion SPF 50, $29.99.
Celebrity news, beauty, fashion advice, and fascinating features, delivered straight to your inbox!