What It's Like to Be the Boss of a $6 Billion Company
Tan Hooi Ling, cofounder of the app Grab, shares her business advice.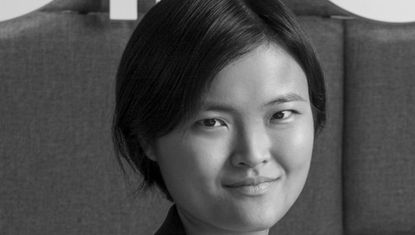 (Image credit: Photo courtesy of subject)
Tan Hooi Ling cofounded Singapore-based ride hailing app Grab in 2012. Today, it's valued at $6 billion. Here, she shares how to join, and thrive in, the Unicorn Club.
Marie Claire: How can an aspiring female entrepreneur build a billion-dollar business?
Tan Hooi Ling: Don't be afraid to hear "no," and field more questions than your male counterparts. Being in a minority is never an easy path, but take pride in leaving a legacy that makes it easier for generations of women to come.
At the same time, never feel you have to do it all alone. Learn to fail and iterate quickly and find good partners who respect you for you. With Grab, I was fortunate to find a true co-conspirator in Anthony [Tan, Hooi Ling's co-founder]!
MC: How do you overcome moments of self-doubt?
THL: As an introvert, I'll typically pause, reflect on why I am feeling doubt, and reset so that I can focus on what to do next. I also discuss these doubts with my trusted confidantes to stress-test my assumptions and source ideas on how to approach a situation better. And I intentionally stretch myself beyond my comfort zone. That helps me develop the muscle I'll need for those inevitable moments of self-doubt.
MC: What's the most important hiring lesson you learned while building your team?
THL: Hire and fire for culture and diversity. It is often said, but not as often put into practice. I have had to say "no" to some truly talented candidates and employees because they didn't have the right attitude and values. It's a tough choice, but ultimately it's the right one.
You should also expand your definition of diversity beyond gender and nationalities. Look for people with different leadership styles. No one is perfect, and as with jigsaw puzzles, you often need many different-shaped and -colored pieces to make the picture whole.
Want to learn more about the Unicorn Club? Hear from other billion-dollar female founders and venture capitalists here (opens in new tab).
A version of this story appears in the April issue of Marie Claire, on newsstands now.