The U.S. Economy Lost 140,000 Jobs In December. All Were Held by Women
2020 HAD to squeeze in such an awful last month, didn't it.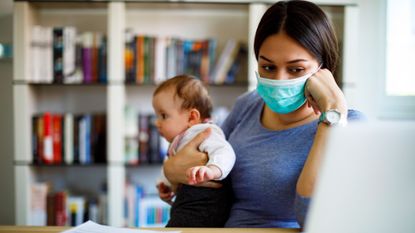 (Image credit: damircudic / Getty Images)
Marie Claire Newsletter
Celebrity news, beauty, fashion advice, and fascinating features, delivered straight to your inbox!
Thank you for signing up to Marie Claire. You will receive a verification email shortly.
There was a problem. Please refresh the page and try again.
2020 really HAD to kick us while we were down: New data released today finds that the U.S. economy lost 140,000 jobs in December—and all of them were held by women. The research, released today by the U.S Bureau of Labor Statistics, shows a bleak and deteriorating picture of the state of the U.S. economy. Despite the fact that mass vaccine distribution is on the horizon, U.S. businesses cut a staggering 140,000 jobs in December. As CNN discovered, in net numbers, women lost 156,000 jobs, while men gained 16,000...meaning women accounted for every job loss in the month.
To make matters even more depressing (is that even possible? Yes), the unemployment rate remained at a flat 6.7 percent, the first time we have not seen improvement in seven months.
Women have been some of the biggest victims of the pandemic. According to a study by McKinsey, women's jobs have been twice as vulnerable compared to men's jobs during the pandemic. That's partially because many female-heavy industries, like education, were hit particularly hard.
Black women specifically have suffered most by job loss and unemployment. Not only are Black Americans more likely to suffer from COVID-related health problems and die from the diseases, but many Black women are being financially impacted the hardest. An additional report finds that Black and Latina women lost jobs in December, while white women gained more jobs.
For women lucky enough to remain employed, many had to bear the brunt of child care or care for sick family members, causing additional stress and anxiety.
Celebrity news, beauty, fashion advice, and fascinating features, delivered straight to your inbox!
Megan DiTrolio is the editor of features and special projects at Marie Claire, where she oversees all career coverage and writes and edits stories on women's issues, politics, cultural trends, and more. In addition to editing feature stories, she programs Marie Claire's annual Power Trip conference and Marie Claire's Getting Down To Business Instagram Live franchise.