How NYX Founder Toni Ko Started Her Multi-Million-Dollar Business at Age 25
Get ready to take notes.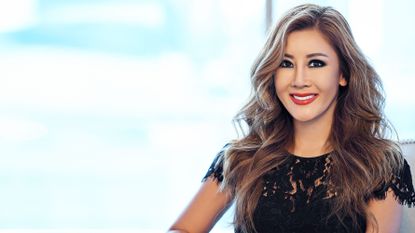 (Image credit: Courtesy Toni Ko)
Toni Ko has a background that sounds like a movie plot—at the age of 13, she moved to the U.S. from Korea. She didn't know any English, and threw herself into learning everything she could (step one: language). At the age of 25, she started a makeup company from a 600-square-foot space in California after realizing there was a gap between high-end brands in department stores and mass cosmetic brands. That company was NYX cosmetics. In the beginning, she sold one product—eye pencils—and generated $2 million in sales in her first year *alone*.
Now 42, Toni Ko sold her business to L'Oreal (in a deal rumored to be over $500 million) and is ready for the next thing. Here, Ko shares her strategy and tips that can help anyone in any business—to guarantee you a spot at the top as HBIC.
Marie Claire: Were you always interested in makeup growing up?
Toni Ko: Makeup has always been a huge part of my life and I love everything about it. In junior high my mom wouldn't let me wear it, but that didn't stop me! I used to sneak makeup and a bar of soap under my backpack each morning and would apply it first thing when I got to school and wear it throughout the day. Of course I scrubbed my face in the school bathroom before going home each day.
There's nothing better than a bit of mascara and lipstick to boost a woman's confidence and happiness. I always say that happiness is a byproduct of makeup. When we look good, we feel good; and when we feel good, we tend to be much nicer. I think this positivity has a domino effect upon those around you. What I love most about makeup is that it's a feel-good medicine.
MC: What is your earliest memory of beauty and makeup?
TK: The lipstick and powder fragrances of La Femme, Jordache, and Jordana. My family was in the beauty supply business and I grew up constantly surrounded by the products. That's why it's ironic that my mom didn't let me wear makeup until high school.
MC: How did you learn about the industry?
TK: Most everything I know about the beauty industry I learned growing up with my family's beauty supply business. My mom was a fantastic, savvy businesswoman and she taught me everything I know. From a young age she ingrained in me the value of sweat equity, the importance of honesty, and to always be proud of who I am and what I do.
MC: What inspired you to go into business for yourself?
TK: I know myself quite well, and I know that I would make an absolutely terrible employee. Honestly! My employer would definitely fire me. I'm a wee bit stubborn and always take initiative to do things my own way. I really don't like anyone telling me what to do or how to do it. Starting my own business allowed me the independence to design my own future and have the freedom to make my own decisions. I was very inspired to create a product that was missing in the cosmetic markets prior to me starting NYX Cosmetics. I realized there was a gap between prestige brands sold in department stores and mass brands sold in drugstores, and there was not a great quality product with chic packaging at a wallet-friendly price point. It was my mission to close that gap.
MC: Did you have jobs growing up?
TK: All the time! My mom was a very tough lady and she made me work at the family business every day after school, every weekend, and every vacation. I never went on a summer holiday until I was 23 years old! AND she never paid me.
MC: Who was the client you wanted to serve with NYX? What did you imagine her to be like?
TK: The NYX girl is beautiful from the inside out. She's intelligent, savvy and adventurous. She's fashion forward and isn't afraid to try new things.
MC: Who do you consider your role model when it comes to business?
TK: My mom. She always had the upmost respect for the products she sold and she treated each piece of merchandise as if it was her precious child. A remember a time when I was scolded because I "tossed" an item to its display. Absolutely appalled, she immediately made me go grab the item, come back and then gently walk it over to its display and carefully lay it down. The whole lesson of this was to teach me to respect the merchandise and learn to care for the products that you sell. If you don't value and love your own merchandise, you can't expect that from your customers.
MC: Was there ever a hard day where you thought about giving up?
TK: Owning and running a business is no walk in the park. No matter the size or industry of your company, there will be always be challenges and headaches. The only way to succeed is to focus on finding a solution, rather than focusing on the problem itself. Giving up was never on my mind because failure was never an option.
MC: What are your three go-to products?
TK: I can't live without Too Faced Eyebrow Gel, Lancôme Waterproof Mascara, and NYX Red "Lippie" lipstick.
MC: How did the sale to L'Oreal come about?
Selling my company to L'Oreal was truly a dream come true. Not only is L'Oreal the world's largest beauty company, but I also really respect the company's ethics and amazing employee care programs. I could not be happier that such an amazing company is the next custodian of NYX Cosmetics.
MC: Why sell? Did you always know that was what you wanted?
TK: Since the very beginning of NYX Cosmetics, it was always my plan to sell my business to L'Oreal. It was never my intention to build a legacy company, and therefore I had an exit strategy in the back of my mind from very early on. I'm the type of person who always needs to be in a very fast-paced and hands-on business environment. Since the sale, I really miss those "roll up your sleeve" early stages of the business. My goal is to sell three businesses in my career. One down, two to go!
MC: What's next?
TK: At the time of exit, I thought I was ready to retire and sip piña coladas on the beach for a few years, but I was bored by day two. I immediately formed a venture capital company where I invest in early stage businesses. I also love investing in real estate and spend a lot of my time viewing investment properties. At the moment, I am in the very early stages of creating my second company. The details are confidential, so I can't share much, but it will be in the accessories space and I am super excited about this new business. Stay tuned!
MC: Any words of advice for women looking to start their own business?
TK: I have an endless amount of advice for women looking to start their own business, but the most important token is to stay focused solely on your goal. Everything else is just noise. Remember that nothing beats hard work, and be as thrifty as possible during the early stage of your business. Don't spend like a rockstar, unless you are a rockstar. Finally, be mindful of the company shares and hold onto them dearly! Shares are cheap in the beginning, but become *very* expensive at exit.
MC: What do you think the next "thing" is for beauty?
TK: In every industry there is a cycle, and the beauty business is no exception. Right now the top trends are all about bold, vivid color, but I feel it's time for the more muted, nude/natural look to resurface (think Calvin Klein-esque). There was a moment in the early '90s when nothing but natural lip-glosses were selling. Fashion and beauty are full circle, and I suspect we'll see that trend coming back.
Marie Claire email subscribers get intel on fashion and beauty trends, hot-off-the-press celebrity news, and more. Sign up here.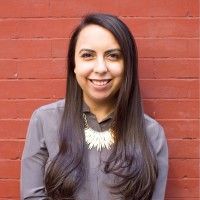 Samantha Leal is the Deputy Editor at Well+Good, where she spends most of her day thinking of new ideas across platforms, bringing on new writers, overseeing the day-to-day of the website, and working with the awesome team to produce the best stories and packages. Before W+G, she was the Senior Web Editor for Marie Claire and the Deputy Editor for Latina.com, with bylines all over the internet. Graduating from the Medill School of Journalism at Northwestern University with a minor in African history, she's written everything from travel guides to political op-eds to wine explainers (currently enrolled in the WSET program) to celebrity profiles. Find her online pretty much everywhere @samanthajoleal.