How These 3 Women Used Instagram to Launch Their Own Brands
In the midst of all the memes, selfies, and brunch shots, these entrepreneurs built empires.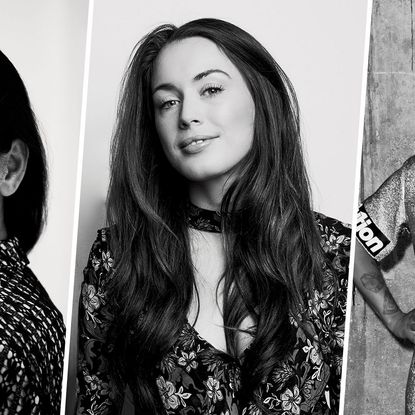 (Image credit: Claudio Cambon, Courtesy, Getty)
Outrageous budgets and traditional marketing campaigns are so 10 years ago. Meet three women who owe their careers to a whole lot of Instagram magic.
HQ: London
On Instagram Since: 2012
Followers: 425K
During a trip to NYC in 2014, Reid created WAH Nails' Instagram account. Three days later, @wahnails reached 4,000 followers owing to WAH's impressive nail art. Instagram featured WAH—short for "We Ain't Hoes," the name of Reid's 2005 hip- hop fanzine—on its Popular page daily until it reached 400K followers.
Now, Reid works with Instagram representatives in London to brainstorm posting strategies. "Our office is actually below theirs in the same building, so it's great to be physically close to our biggest marketing channel," she says. The company's salon provides most of its revenue, but Reid plans to launch a new product line (WAH currently sells polish and nail-art pens) later this year.
HQ: Paris
On Instagram Since: 2014
Followers: 24.8K
Bora's lifestyle line, which features Indian- and Parisian-inspired home decor and jewelry, took off when she posted a photo of some pillows nearly three years ago. A reporter from Marie Claire Maison saw the picture, thanks to Bora's clever hashtag (#maisonetobjet), and interviewed Bora, causing an influx of demand for Jamini's designs. She credits Instagram for at least half of the traffic in her two Parisian shops—and the Instagram team often connects Bora with influencers who can post about her brand.
"It's not so important to have so many followers, but to be connected to them," she says. "I integrate my travels in all the posts. I show my followers so many new places and things." This month, the company will go international: Bora is opening a Jamini pop-up shop in New York on May 2.
HQ: Melbourne, Australia
On Instagram Since: 2013
Followers: 692K
Shortly after launching Frank Body, a coffee-based body scrub, in 2013, Hatzis and her four cofounders immediately turned to Instagram to promote their company. "We had a very aggressive posting strategy. It was sort of like 10 times a day," she says. "I actually snuck off to the bathroom on a Valentine's date to post."
The platform helped them compete with behemoth global beauty brands (with big marketing budgets), and Frank Body has sold 2 million products—online and through retailer partnerships—to date. Hatzis recently connected with Instagram COO Marne Levine at a conference in Australia: "She still writes back to every e-mail. She made it really easy to reach out to her and ask her advice."
This article appears in the May issue of Marie Claire, on newsstands now.
Shannon is a news writer at Cosmopolitan.com, and when she's not obsessing about Cardi B, she's thinking about Justin Bieber and still trying to memorize Beyoncé's Beychella choreography.