Real-World Alpha Females
Women are outearning, outpacing, and outshining men like never before. Here, some alpha females from our Women on Top special.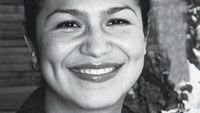 (Image credit: Unknown)
Name: Lorraine Parrish
Age: 30
Location: Baltimore
Job: Real-estate investor
Hours at work per week: 60
Proudest alpha moment: I was one of only two women pursuing an industrial-engineering degree in college when I volunteered as a teaching assistant. The first class I taught was unruly and rude. The next morning, I didn't ask for the men's attention, I just started teaching. My confidence was evident, and I gained their respect.
Alpha mission statement: Aggressively pursuing financial and career objectives offers a major return on my investment of time. I make $1 million a year. I do not understand the helpless, c'est la vie attitude toward life.
The best part of being me: In a word, control. I've gained control over my life, my finances, and my destiny.
The downside: Envy harbored by others.
Plugged in: I always have my laptop, Treo 700, USB storage stick, pocket GPS for driving directions, and iPod with me.
My posse: The friends I have are mostly alphas. Whereas we feel comfortable talking about money and success, those are not enjoyable topics when talking with my less ambitious friends.
My relationship: I prefer alpha men, like my husband. We motivate and challenge each other to reach new heights.
The real me: I am usually the person to break the doldrums of indecision.
Theme song: "Ama Credi E Vai" ("Because We Believe") by Andrea Bocelli
Alison Schwartz
Age: 34
Location: New York City
Job: Producer, CBS News — The Early Show
Hours at work per week: 60
Early alpha inklings: In sixth grade I played Minnie Mouse in my elementary school play, and Mickey forgot his lines. So in front of everyone, I said, "Jon, you forgot your lines!"
Alpha motto: To do it all — wake up early, work out, give 110 percent to my job, rush out after work to get a manicure or run errands, meet friends for dinner. I try to be organized and disciplined.
Plugged in: I have four electronic devices on me at all times: cell phone, BlackBerry, iPod, digital camera.
My relationships: I need a man who can keep up with me. But I also like a guy who's a little tamer, because it usually brings me down a notch, which is a good thing! I get set up all the time.
Kids: I want to have children, but I love having a career, so I hope I'll be able to balance the two. I definitely worry about being able to have it all.
Best part about being me: I get to cover big stories at work, and I always meet interesting people in my personal life.
The downside: I always wonder if my single friends and I are single because we're into our careers, or if we're into our careers because we're single.
My posse: Among my friends, I'm the social coordinator. Need a tip on where to go to dinner? What bars to try? Who's having a party? I'll know.
The real me: Some people are taken aback by my energy!
Theme song: "Girls Just Wanna Have Fun" by Cyndi Lauper.
Allison Cooper
Age: 25
Location: Boston
Job: I'm a full-time MBA student now; I used to be a management consultant.
Hours at work per week: About 67
Early alpha inklings: I was usually the youngest by 20 years and the only woman at client presentations. Once, a consultant told me he was impressed by how I "acted like I deserved to be there as much as the rest of them." It was meant as a compliment, but felt demeaning.
Best part of being me: I don't have to worry about what my life will be like. I know I'll be able to handle anything.
The downside: It's hard to relinquish power and delegate.
Plugged in: I always have my PDA, phone, iPod, and laptop.
My posse: I'm usually the one who decides what we do — I get annoyed after a few minutes of indecision.
Kids: My fiancé and I definitely want kids when the time is right, but it will take some adjusting. We're both ambitious.
The real me: It can be draining to always strive to be at the top of my game. But it's satisfying.
Theme song: "Fix You" by Coldplay
Beverly Wilks
Age: 35
Location: Montreal
Job: Director, Corporate Marketing & Communications for OZ Communications
Hours at work per week: 65 to 70
Early alpha inklings: Once I hand-delivered my résumé to the VP of the ad agency I wanted to work for. Then I sent her a holiday card, and she gave me a shot at being a media coordinator.
The best part of being me: The ability to get it all done and make it seem effortless.
The downside: A colleague once told me that I needed to "tone down that can-do attitude; it's making the rest of us look bad." Nice, eh?
Kids: Early on, I realized children did not fit into the picture.
The real me: I wear only pants to work, so when the men put their feet up on the desk during a strategy session, I can do the same.
Theme song: "Survivor" by Destiny's Child
Erica Van Ross
Age: 30
Location: St. Louis
Job: Television reporter, KMOV-TV
Hours at work per week: 45
Early alpha inklings: In my 20s, I had to watch a corporate video that, frankly, wasn't very good. But it was produced by a powerful person in the company. I was the only one to say it needed changes. My colleagues were horrified, but the bigwig appreciated my honesty — and changed the video.
Alpha instincts: I had to leave in the middle of a date once to report on extreme flooding in the area.
Best part of being me: Independence. I'm a strong woman who likes being able to do things on my own.
The downside: Hands down, dating! I want a guy who takes pride in his career, but how he treats me and his sense of humor are more important.
Relationship history: Men date me because they think it's interesting that I'm on TV, or they try to convince me that they're "good enough."
Kids: It's difficult to embrace the idea, so I push it out of my head so I won't be too devastated if it doesn't happen.
Plugged in: I carry a work-issued pager, a personal cell phone, and a work cell.
My posse: It's challenging with my beta friends, watching them go through situations where just a little more alpha would help.
Moments of doubt: Sometimes, when I feel pressured, I wish I were more of a backseat passenger.
The real me: I'm just a nice person who knows what she wants out of life and has to get it.
Theme song: "Keep on Going" by Vivian Green
Celebrity news, beauty, fashion advice, and fascinating features, delivered straight to your inbox!