10 Steps to Starting Your Own Business
Have a great idea but have no idea where to take it? Launching a business doesn't have to be as hard as you think. These 10 steps will get you well on your way.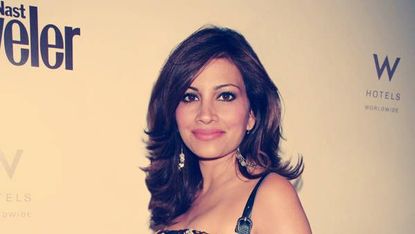 (Image credit: Courtesy of Shalini Vadhera)
Marie Claire newsletter
Celebrity news, beauty, fashion advice, and fascinating features, delivered straight to your inbox!
Thank you for signing up to . You will receive a verification email shortly.
There was a problem. Please refresh the page and try again.
Step 1: Create Your Concept

Tap into your passion. When you love what you're doing, it won't feel like "work." This step is your initial ideation. Are you creating a product? Service? What's the name? Start dreaming, visioning, and have fun. And don't forget to write all that good stuff down!
Step 2: Your Competition

It's time to arm yourself with some research. What other similar products or services exist? What's the price point? Where is it sold? Who's using those products and services? Are these businesses generating a profit? The more info you can get, the more educated decisions you will be able to make.
Step 3: Lawyer Up

Now that you've done you're research and decided on your kick-ass idea, product, and name, you need to protect yourself. Get a trademark. Buy the domain name of your company for the website and create an email address for yourself using that domain (example: me@mycompany.com). Incorporate and make yourself a legit business. You can do all of this by working with a business attorney, or if you are working with a tight budget there are tools online, like LegalZoom.com, to do these things yourself.
Step 4: Define Your Brand

This is where you get to shine. What makes you and your products/services different from everything you just researched? Create a unique voice and a point of difference.
Step 5: Hire a Team

You're going to need some help! Look for passionate team payers that want to help you succeed and share the same vision. Identify the most important players you need at this stage and bring them in to consult (pro bono).
Step 6: Create a Strong Corporate Identity

It's time to start building the brand. This is personally one of my favorite steps! Think of this as packaging your product but for your overall business. Presentation is everything. Take your time and get feedback from friends and family. The key elements to focus on are your name, logo, business cards, slogan, voice (and when I say voice I mean how does your brand speak to others?), color themes, packaging (if it's a product), and overall presentation. If you were buying your product or service, what would you like to see?
Step 7: Develop Your Game Plan

Put your strategy in place and set goals. I like to use a calendar and create a three, six, nine, and 12 month road map. Delegate duties and empower your team to reach these goals and help you win.
Step 8: Set a Budget

Do you have the capital to reach your goals? Do you need to raise capital? If yes, how will you do it? Friends and family? Crowdsourcing sites? Venture Capital? Institutional? This is important to understand the difference between what each category of raising money means to you as a founder and to your business. Remember cash is king so sticking to your budget is very important and keeps you in control.
Step 9: Get The Word Out

This is where you get to broadcast about your great product or service. This is also a key component to helping you with a successful launch. Look at using all social media platforms to broadcast your brand. Hire a publicist (best money spent, by the way). Network like crazy and be a walking billboard for your brand.
Step 10: LAUNCH!

You are ready to become the amazing business woman you always wanted! Launch with a bang. Throw a party. Offer a special promotion to get people excited. And most important, service your customers like they are king!