Jessica Alba Gets Honest About Dealing with 'Mean Girl' Moms
"I know as a mom and as a new parent I felt confused. And I felt judged."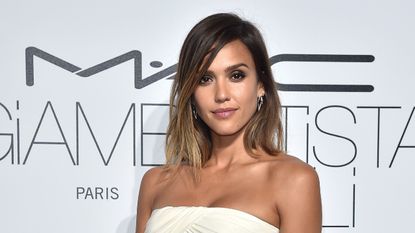 (Image credit: Getty Images)
Despite playing a mean girl in the late 90s teen flick, Never Been Kissed, Jessica Alba is the furthest thing from her queen bee character—especially now as a 34-year-old mom of two.
So why, with parenthood under her belt, has she managed to still come across high school-style judgment? Well, it has to do with that whole—often-times heated—discussion of breastfeeding vs. formula.
As she wrote in her 2013 book, The Honest Life, "I breastfed as long as I could, but not as long as I wanted. I had to get back to work, and I wasn't able to keep going."
In a new interview, the Honest Company founder (who offers products for women who choose to breastfeed and formula for those who don't), has shed some light on the issue through her own experiences.
"I know as a mom and as a new parent I felt confused and I felt judged," she revealed to Yahoo! Parenting. "I found some girlfriends that I can lean on, and a lot of my friends did both. I just wanted to create a line that's for everyone."
While Alba remains neutral on the topic, she explained that for other other mothers, the debate can sometimes become the catalyst for unnecessary cattiness.
"Doesn't it feel like the 'mean girl' thing from high school, sort of, just, like, transforms into adulthood through motherhood?" she asked. "I mean, this is the first time I'm actually saying this out loud, but that 'mean girl' stuff happens when your hormones are going crazy. Maybe it's just all those hormones, and people don't know where to put their energy, so they just start clashing."
*That* energy, she wishes would be channeled into support for fellow moms instead.
"When you become a mom, the last thing you want to do is feel judged," she told People in 2013, when speaking on alternative parenting practices, "because everybody is trying to do the best they can."
Amen.
Watch the interview below:
Celebrity news, beauty, fashion advice, and fascinating features, delivered straight to your inbox!