Kate Winslet on Why She Didn't Enjoy Her 'Titanic' Success
"My life did change really overnight."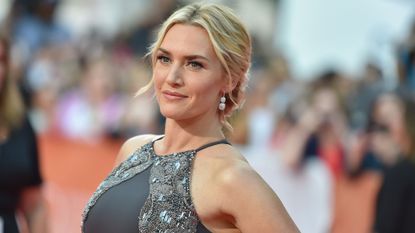 (Image credit: Getty Images)
Marie Claire Newsletter
Celebrity news, beauty, fashion advice, and fascinating features, delivered straight to your inbox!
Thank you for signing up to Marie Claire. You will receive a verification email shortly.
There was a problem. Please refresh the page and try again.
Kate Winslet is probably accustomed to life as a celebrity now that she has an Academy Award and several nominations under her belt, but in 1997 when Titanic came out, the fame and attention that resulted was more than a little overwhelming for the burgeoning actress.
At BAFTA's A Life in Pictures event on Friday, the actress opened up about her experience following the film's success: "It was a huge moment of course in my life. It was a big turning point moment. And my life did change really overnight."
#KateWinslet at this evening's Life in Pictures interview at @BAFTA195. pic.twitter.com/IpXPIeGFkADecember 4, 2015
See more
"I remember people saying to me before the film came out, 'How are you going to cope? How are you going to not change?'" she added. "I would feel almost defensive and angry and think, 'Well of course I'm not going to change. I'm not going to change, what are you talking about?' And it truly did, overnight. I remember one day being able to go and buy a newspaper and a pint of milk, no problem, and the next day I actually couldn't get out of the house because of paparazzi. And that was a huge shock."
"I can honestly say I wasn't able to even really enjoy the success of Titanic because it was so frantic."
"My life changed overnight after #Titanic. Nothing can prepare you for that, it was overwhelming." #KateWinsletDecember 4, 2015
See more
Winslet admits she still loved the script and was especially fond of the relationship between Rose and Jack—even more so at the prospect of Leonardo Dicaprio playing the role.
"Leonardo DiCaprio's name had been mentioned as a possible Jack. And I actually read with some very well-known actors for that role which was amazing and great fun but I just kept thinking, 'Oh God I really hope he does it, I really hope Leo does it'. And lucky for me he did. And it was a completely extraordinary experience but very, very hard. Really very hard."
"What Leonardo Dicaprio and I experienced with Titanic was pretty identical and we were really there for each other."
All things considered, we can't imagine their iconic roles being played by anyone else.
Celebrity news, beauty, fashion advice, and fascinating features, delivered straight to your inbox!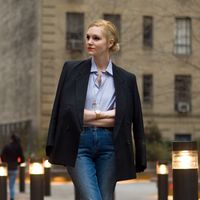 I am an experienced editor, writer, and creative strategist, specializing in fashion, beauty, and lifestyle content for digital media outlets, as well as video and social platforms. While I currently operate as a freelance contributor/consultant, with such clients as The Zoe Report, my 10+-year background in the industry was cultivated at the dot-coms of elite publications, including Harper's BAZAAR, ELLE, and Marie Claire.