Your Royal Wedding Obsession Could Be Dangerous, a Psychiatrist Warns
Here's how to know you've gone too far.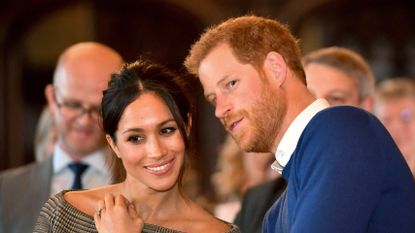 (Image credit: Getty Images)
Obsessed with the latest news about Prince Harry and Meghan Markle? These days, who isn't? But according to a report from Reuters, you should probably monitor how all-encompassing your interest in all things royal becomes—because it could turn into an actual mental illness.
Psychiatrist Sue Varma, an assistant professor at New York University Langone Medical Center, told Reuters that there's nothing inherently wrong with loving every last bit of Meghan Markle family gossip. But there comes a point where royal obsession can get pretty dark.
"It's the lack of other activities, the lack of flexibility, the fact that you're taking away time from something else. Is this time that you could have been spending with your kids? Is this time you could be talking with your partner?" Varma said.
Varma also noted that you fawning over Harry is an entirely one-sided relationship, unless you are literally Meghan Markle. So be sure you're keeping that in mind when you keep refreshing Kensington Palace's Instagram account. "When you start socializing with people that you don't know, when you don't have a reciprocal relationship, this is called parasocial. It's one sided," she said. "This is a problem when you're living in a fantasy world at the expense of creating real relationships."

Atlas Obscura reports that parasocial relationships often occur with celebrities or even fictional characters. Most are totally harmless, like being way too invested in Olivia Pope's decisions on Scandal. But others can become dangerous, like when John Hinckley Jr. tried to assassinate Ronald Reagan to impress Jodie Foster. Sure, most people aren't going to go that far, thankfully, but there's still a definite downside to celebrity obsession.
Many people turn to parasocial relationships when they're feeling lonely, according to Scientific American, which is why rom-coms can feel great after a breakup. It just reflects every person's fundamental need to belong to a social group.
But some social scientists worry that too much time with parasocial relationships will take away from your time talking to actual people you're acquainted with. So if you're planning on watching Prince Harry and Meghan Markle's wedding in May, invite a few friends over. It'll be more fun—and healthier for you, too.
RELATED STORY
RELATED STORY
Celebrity news, beauty, fashion advice, and fascinating features, delivered straight to your inbox!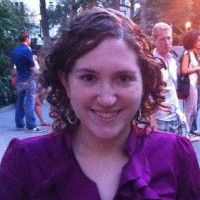 Megan Friedman is the former managing editor of the Newsroom at Hearst. She's worked at NBC and Time, and is a graduate of Northwestern's Medill School of Journalism.