Kristen Stewart Says She Went Platinum Blonde to "F--k Up" Her Hair
Sometimes you've got to shake things up.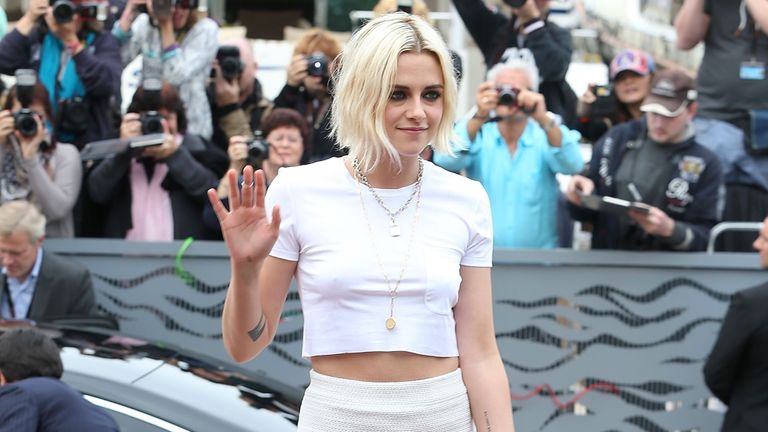 (Image credit: Getty)
Kristen Stewart's new shaggy, platinum blonde 'do is the rebellious hair transformation we all wish we could pull off. With Stewart's edgy style, it almost seems like she's been blonde all along. But, as People reports from the Cannes Film Festival, it turns out there's a particular reason the actress changed up her naturally brunette locks—and it wasn't for any upcoming role.
"I've always really stayed neutral since I was like 10 years old," Stewart explained. "So I was like, 'I'm gonna direct a short, and I'm gonna f—k up my hair."
By "f—k up" we assume she mains change up, since it looks impressively chic and healthy for such a dramatic change.
The 26-year-old actress elaborated saying, ""I just did like five movies over a two-year period, and I think it's a very good decision for me right now to stop acting in movies for just a moment, and I've never really done that, I've never changed my appearance."
We're always down for trying out a new look and we're particularly into this bleach blonde vibe, so good for you KStew!