Michelle Williams Gets Real About Deciding to Seek Mental Health Treatment
"I recently listened to the same advice I have given to thousands."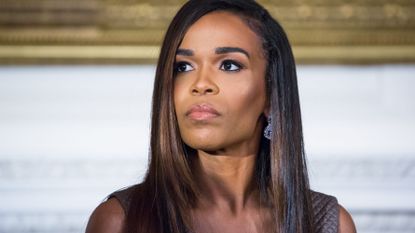 (Image credit: Getty Images)
In today's dose of celebrities being super badass: Michelle Williams has taken to Instagram (opens in new tab) to get candid about her mental health. In an inspiring, honest post, the Destiny's Child (opens in new tab) singer revealed that she's been undergoing treatment.
"For years I have dedicated myself to increasing awareness of mental health and empowering people to recognize when it's time to seek help, support and guidance from those that love and care for your wellbeing," she wrote. "I recently listened to the same advice I have given thousands around the world and sought help from a great team of healthcare professionals."
'Today I proudly, happily and healthily stand here as someone who will continue to always lead by example as I tirelessly advocate for the betterment of those in need," she added. "If you change your mind, you can change your life."
TMZ (opens in new tab) reports that Williams voluntarily checked herself into a mental health facility yesterday.
Last year, Williams opened up about her history of depression during an interview on The Talk. The 37-year-old touched on the dark side of Destiny's Child fame in the early aughts, and explained that she even disclosed her depression to then-manager Mathew Knowles (Beyoncé (opens in new tab)'s father) to no avail. "He was like, 'Y'all just signed a multi-million dollar deal, you're about to go on tour, what do you have to be depressed about?" she recalled.
Today, Williams has received an outpour of supporting comments from not only her massive fan base, but celebrities like Solange (opens in new tab), Missy Elliot (opens in new tab), and Tina Knowles Lawson (opens in new tab). "Love u so Michelle ! Really proud of you. Sending u all the love in the world," Solange wrote.
I want to lift our sis up in prayer because there are so many people battling this & many trying to deal with it alone😔Please No jokes this is REAL & as human beings let's keep the ones who are openly dealing with it uplifted & be encouraging to them! Love u @RealMichelleW❤️ https://t.co/XJEIPkbovfJuly 17, 2018
See more
According to the National Institute of Mental Health (opens in new tab), more than 16.2 million adults in the United States has had at least one major depressive episode, which makes these honest conversations all the more important. Big ups for Williams for being so real—here's hoping more celebrities follow her lead!
RELATED STORY
Ruby was the beauty editor at Cosmopolitan, where she covered beauty across print and digital. Her work has appeared on The Zoe Report, Fashionista, and StyleCaster. Follow her on Instagram.