Need to Meet: Zoe Kazan
Zoe Kazan comes from a long Hollywood legacy, is currently starring on Broadway, and has a new film out, and yet she still found time to answer our questions.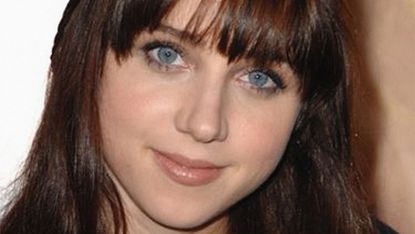 (Image credit: Steve Granitz/WireImage.com)
Zoe Kazan, 26, has Hollywood in her veins: Her grandfather is Oscar-winning director Elia Kazan, and her mother, Robin Swicord, wrote The Curious Case of Benjamin Button. But the Yale grad, who loves to cook and dates actor Paul Dano, is no glamour-puss — this hip chick takes the subway everywhere. Now starring in Broadway's A Behanding in Spokane and the film The Exploding Girl, Kazan tackles the MC questionnaire:
MC: What's your best feature?
ZK: My willingness to make a fool of myself. I'm klutzy, and I don't embarrass easily.
MC: What's your hidden talent?
ZK: I have mad luck. I'm super-good at games like backgammon or anything that requires rolling dice.
MC: Do you have any scars?
ZK: No, but I was on the swim team in middle school. Once, at a meet, I broke my finger and gave myself a concussion swimming into a wall.
MC: Who is your real-life hero?
ZK: This is going to sound mushy. My hero is Michelle Williams, who I grew close to when we did Meek's Cutoff. She's an extraordinary actor and mom.
MC: Most regrettable outfit?
ZK: Anything from college. I had this white-and-pink zebra-print wrapdress with sequins that I'd wear with platform boots and my great-grandmother's fur hat. Totally Legally Blonde!
MC: What do you wish you knew five years ago?
ZK: That a great boyfriend was coming. Twenty-one was such a terrible time for me. I felt like I was never going to have a big love again — and then came, um, Paul Dano.
MC: You can't go to sleep until ...
ZK: I've exhausted all other possibilities. I hate going to bed. I read scripts, clean, listen to the radio — I've fallen asleep to This American Life more times than I can count!