Interview with Chris O'Donnell
Can Chris O'Donnell make a comeback? We think so, but don't take our word for it. Read the interview and hear what O'Donnell has to say about balancing fame, fortune, and family.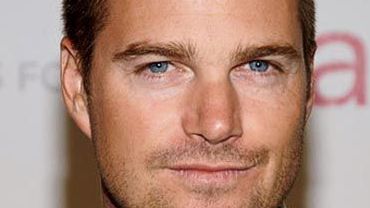 (Image credit: JP Aussenard)
Marie Claire Newsletter
Celebrity news, beauty, fashion advice, and fascinating features, delivered straight to your inbox!
Thank you for signing up to Marie Claire. You will receive a verification email shortly.
There was a problem. Please refresh the page and try again.
"My buddies are calling me because I'm supposed to go play golf with them later," Chris O'Donnell tells me when his cell phone rings for the third time during our conversation. "They keep saying, 'Where the hell are you?'"
It's a question that was on all of our lips when he dropped out of sight seven years ago. Starting with Men Don't Leave in 1990, O'Donnell streaked to It-boy status over the next decade, scoring choice roles in movies like Batman Forever, Circle of Friends, and Mad Love. Wide-eyed girls across the country were doodling his name in chemistry notebooks. Then, inexplicably, he disappeared faster than a pint of Moose Tracks at a PMS convention.
"I was burned out," O'Donnell, now 38, explains, "and my wife and I were having our first kid, so I wanted to take some time off." But when O'Donnell was ready to get back in the game, Hollywood had turned on its onetime golden boy. "In this business, if you take too long, the landscape changes. So the opportunities that were there when I decided to take a break weren't there when I came back," he says. "It's like, Wait a second — what happened here? It was a real learning experience. I've paid my dues, I will tell you that."
Not that he didn't have mixed emotions about trying to return to the limelight. "It was all very exciting," O'Donnell says of having been seriously famous, "but the grass is always greener. I would be in Italy working on a film, longing for something simple — like, God, I would just kill to be sitting at a barbecue having a beer right now."
O'Donnell so craved a normal life that, during the first four years of his career, he attended and graduated from Boston College between acting gigs. "I just was not going to miss out on the experience," he says.
O'Donnell's comeback commenced this year when he showed up on Grey's Anatomy as the McHottie veterinarian. And this month he stars as a CIA operative in the six-hour TNT miniseries The Company. Stretching well beyond his Midwestern boy-next-door reputation, O'Donnell shaved his head and aged 40 years for the part. "It was a little weird for my wife," he laughs. "The first time she saw me, she said, 'So that's what I have to look forward to, huh?'"
But the father of four seems ready for another round of fame — and so do his kids. "They came home and were saying, 'Dad, are you famous?' because obviously some people at school were telling them that," he says. "I'm like, 'I don't know — maybe?'" How about yes? Welcome back.
Celebrity news, beauty, fashion advice, and fascinating features, delivered straight to your inbox!