Need to Meet: Isabelle Fuhrman
The winsome teen hits the big time playing the knife-wielding baddie Clove in The Hunger Games, based on the megahit YA trilogy. Here, her cultural diet.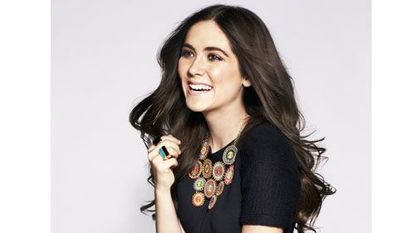 (Image credit: Justin Coit)
FULL NAME: Isabelle Fuhrman

AGE: 14

HOMETOWN: Atalanta, Georgia

LIVES NOW: Studio City, California

WHAT YOU'VE SEEN HER IN: Orphan, Salvation Boulevard
Must-see museum: The Getty Villa in Malibu. "I'm obsessed with Greek mythology. My favorite goddess is Artemis. She's strong and reminds me of Katniss, the heroine of The Hunger Games."
Artist crush: Degas. "I love how his paintings focus on the muscles and lines of the human body."
Luxe lodging: Le Meurice Hotel Paris. "My family stayed there during Christmas when I was 5, and all of the Christmas trees were airbrushed with chocolate. Yum!"
Must-dine restaurant: Crave in L.A. "My sister and I go every week to hang out over breakfast. Try the basics: two sunny-side up eggs with hash browns, toast, and avocado."
Go-to designer: AllSaints Spitalfields. "It's a British company — chic and edgy."
Hidden talent: Knitting. "I knit for Caps for Good — a charity that gives hats to Third World babies — while I watch movies with friends."
Guilty pleasure: Millionaire Matchmaker. "Patti Stanger is hilarious, and the dates are always so strange, it's awesome."
Inspiration point: The beach. "The waves are calming."