Katy Perry Reveals How Alcohol Detox Helped Her Get Out of 'Dark Place'
The singer discusses how she battled her way through a very tough time.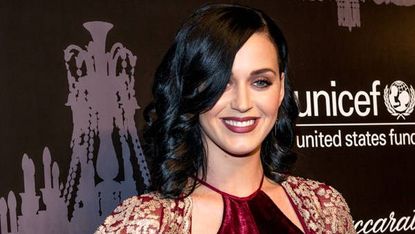 (Image credit: Marie Claire)
Marie Claire newsletter
Celebrity news, beauty, fashion advice, and fascinating features, delivered straight to your inbox!
Thank you for signing up to . You will receive a verification email shortly.
There was a problem. Please refresh the page and try again.
Katy Perry sat down with Britain's Alan Carr in an interview that will broadcast on Friday (opens in new tab) and candidly discussed how she underwent a cleanse to get through a difficult period in her life.
According to the Daily Mail, Perry said, "Yeah it's fun to laugh at it now, it wasn't fun to laugh at it then. You know, I was going through a period where a lot of negative thoughts were entering my mind, obviously they did not succeed, but I had my confidence kind of beaten down."
She reportedly added that instead of "pointing the finger," she thought, "Okay, how can I fix this?"
In addition to surrounding herself with good friends, our January cover star (opens in new tab) also said she did a cleanse where she didn't drink for three months. "That was devastating," she said. "I did vitamins and supplements, and hikes and meditation and prayer."
Perry, who underwent a divorce, a new relationship, a breakup, and a make-up in the past two years, also spoke of her recent highs and lows with Marie Claire (opens in new tab). She said, "I feel like my secret magic trick that separates me from a lot of my peers is the bravery to be vulnerable and truthful and honest. I think you become more relatable when you're vulnerable. When you try to market yourself like some supernatural figurine who can't be fucked with, I always resort back to Scripture: Pride comes before a fall."
How do you bounce back when you're feeling low? Tell us in the comments below!