Shirley Temple Black Dies at 85
The iconic child star died at her home in California.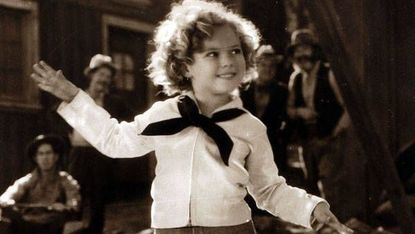 (Image credit: Getty)
Legendary actress Shirley Temple Black died on Monday at her home in home in Woodside, California (opens in new tab). She was 85 years old. The actress, who grew to fame as a child star with great talent for singing and tap dancing, reportedly died of natural causes.
Audiences grew to love Temple Black during her early roles as a young girl in the mid-1930s. She made 40 films before the age of 12 and was a top box office draw, lifting spirits after the Great Depression. She was honored with a special award at the 1934 Academy Awards in the form of a miniature Oscar statue when she was just 6-years-old.
The star became perhaps most famous for the four films she did alongside Bill "Bojangles" Robinson, the most famous African American tap dancer. Those films included The Little Colonel (1935), The Littlest Rebel (1935), Just Around the Corner (1938) and Rebecca of Sunnybrook Farm (1938). Audiences grew particularly fond of the scene in The Little Colonel, where Temple mirrored Robinson step-for-step while dancing up and down a staircase.
By the time Temple reached her late teens, interest in the actress dwindled, and the star who once led box office numbers wasn't nearly as popular. So she retired from acting at the age of 22, and unlike so many of the child stars today, went on to have a successful second career in a variety of roles. She became a United States ambassador to the United Nations, Ghana, and the former Czechoslovakia.