Kristen Bell and Dax Shepard Confront the Paps
They are certainly NOT happy.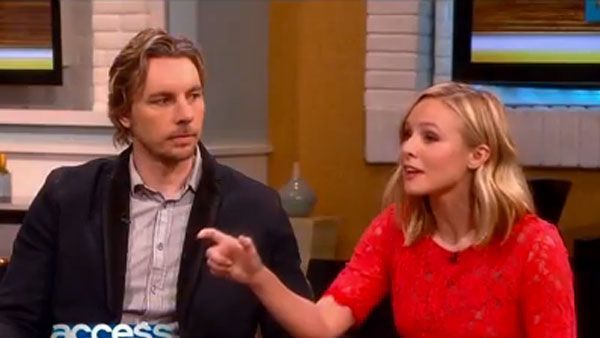 (Image credit: Archive)
They're not the first couple to go to head-to-head with the paparazzi, but they might be the most successful. Kristen Bell and Dax Shepard are working to stop publications from buying unauthorized images of celebrity children with the hopes that such restrictions would prevent paparazzi from swarming their families.
NBC's Access Hollywood invited the duo to sit down with the owner of a paparazzi agency and a photographer. The couple seemed to have a much harder time getting their point across, and the two parties ended up sparring on air for quite some time. The foundation of Bell and Shepard's argument? It doesn't matter if photographing children of celebrities is legal—it's unethical, and therefore shouldn't be done. Bell explained how oftentimes she's chased and surrounded by twenty camera men while she's holding her baby. "They're nasty," she said. Dax interjected, "Our child hasn't chosen to be a public figure, so why should our child have to suffer because of a career path we've chosen?"
They make a good point, and it seems that the couple thought that by appealing to the paparazzi's ethical standards, they might be successfully persuasive. Unfortunately, when the paparazzi owner and photographer present were asked if they were going to stop photographing children, they answered, "To be frank about business, no."
Bell and Shepard join the likes of Jennifer Garner and Halle Berry who have testified for California to institute a law prohibiting paparazzi from photographing their children. Last week, People magazine issued a public statement saying the publication would cease from purchasing such unathorized images.