All The Easter Eggs in Ariana Grande's 'thank u, next' Music Video
I am crying laughing at "BDE".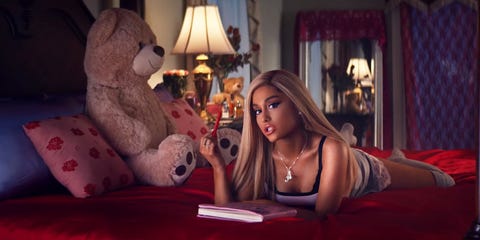 Ariana Grande's "thank u, next" has taken the world by storm, and we were all itching in anticipation for the music video. After spending the Thanksgiving week teasing fans with odes to Legally Blonde, Mean Girls, 13 Going on 30, and Bring It On on her Instagram, we were blessed with the video for the power anthem this afternoon. We already knew it would be full to the brim with cameos, but we didn't expect all of the details embedded in the video. Here, we've laid out everything you may have missed in your fourth and fifth watch.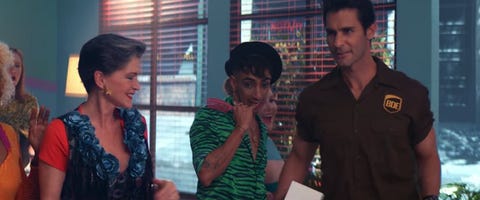 In case you were living under a rock, this summer was all about "big dick energy", or "BDE", and we can credit Ariana (and The Cut) for that phrase. We're not shocked to see it pop up in her ode to Legally Blonde.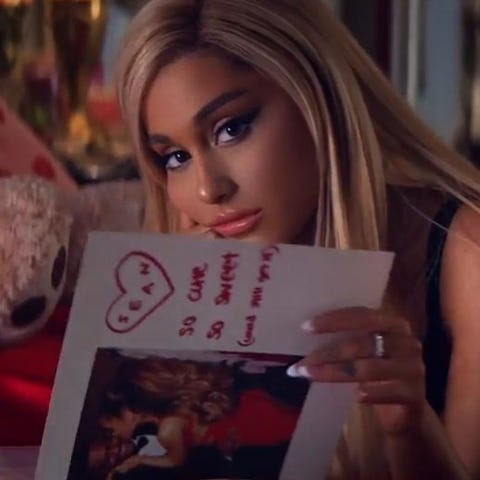 Ari's "Burn Book" was full of references – but now we know for sure Big Sean can #stillgetit.
3
We Know What Happened With Pete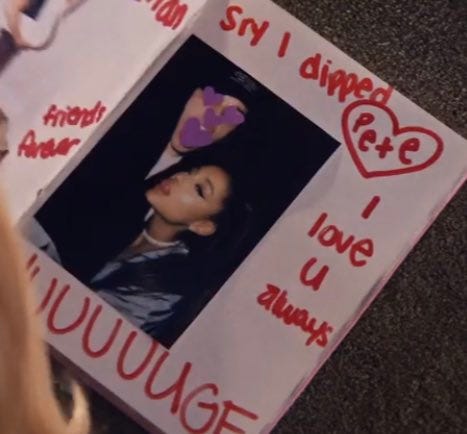 "Sry I dipped" is great, but I'm more distracted by the "HUUUUUUUGE" at the bottom of the page. Thanks for the info, Ariana.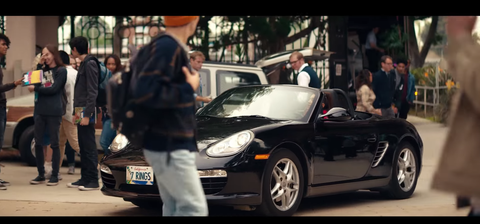 We were confused by "7 Rings" too, but the Twitter rumor machine says that might be her next song title.
5
Spot All The "Thank U, Next's"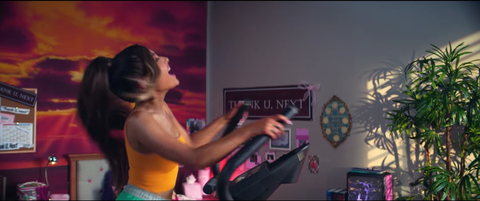 The video is chock-full of "thank u, next" references: there's two behind Ariana in this image, it's the cover of the Burn Book, and is over her head in the Mean Girls performance scene. Oh, and the cheerleaders' uniforms say "TUN", likely for "thank u, next."
6
Her Dedication to Mac Miller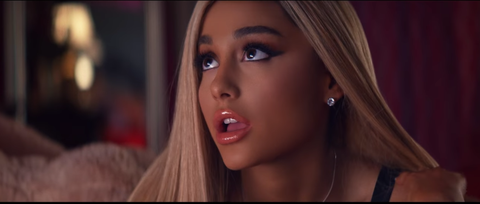 Miller is the only one of Grande's famous exes not to get a page in the "Thank U, Next" book, with Grande paying tribute to the late rapper by taking a look towards the sky when she sings the word "angel."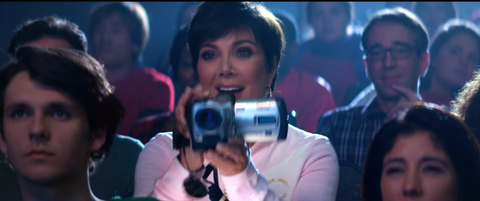 KRIS JENNER IS THE MRS. GEORGE IN THIS VERSION. I am alive!!!!!!!!!!!!!
8
Oh Hey, Frankie Grande!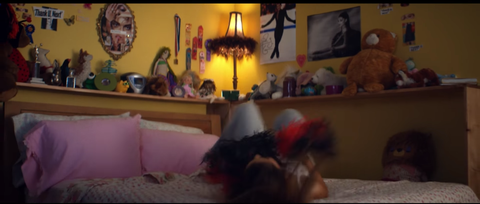 See that figure skater on the poster in the top right corner? Yeah, that's Grande's brother, Frankie Grande.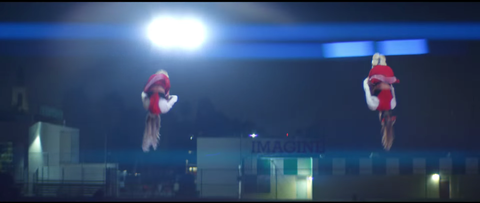 "Imagine" is rumored to be one of the songs on Grande's follow-up to this summer's Sweetener.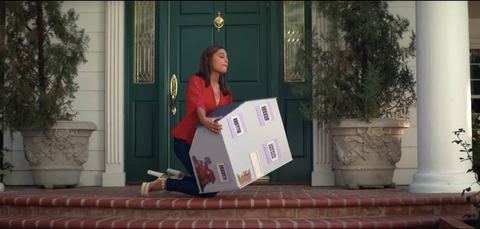 13 Going on 30 gets the least screen representation in the music video, but it's dedication comes in the form of the infamous dollhouse that set the entire movie's actions forward. Plus, Ariana in a bob is always welcome!
11
What's The Title Of That Book?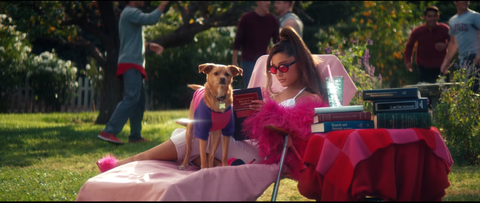 The Elle Woods-version of Ariana is studying by reading a book called "Immigration and Refugee Policy." Not to ascribe any ideas onto that, but Ariana's likely touching on the U.S. immigration crisis.
12
"My breasts can always tell when it's going to rain."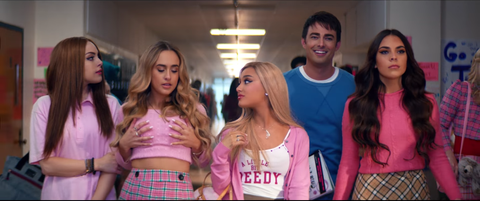 One of the most famous lines from Mean Girls is emulated in the video, with Karen... touching her breasts, presumably to tell us if it's raining or not.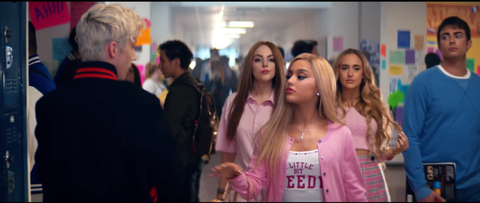 Regina George's shirt says "A Little Bit Dramatic," while Ariana's reads "A Little Bit Needy." Is there a shirt for those of us who are both?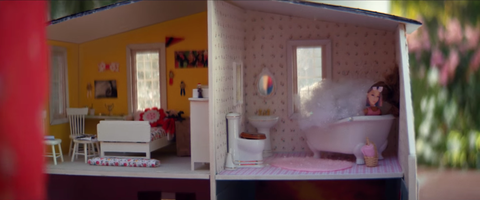 Instagram blew up when Ariana posted a photo of her with a short bob a few weeks back—that image makes an appearance here, with a paper doll donning the head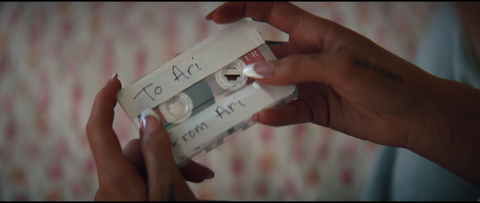 "thank u, next" is a dedication of self-love from Ariana to herself, so we're not surprised she's giving herself mixtapes.
This content is created and maintained by a third party, and imported onto this page to help users provide their email addresses. You may be able to find more information about this and similar content at piano.io