Q&A With Adam Lambert
Adam Lambert, one of "The 10 Most Fascinating People of 2009" talks about his latest single, his New Year's resolutions and his biggest fears.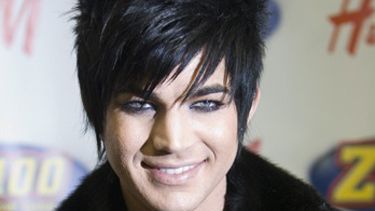 (Image credit: Wendy Hu)
Adam Lambert has been garnering much attention after his jaw-dropping performance at this year's American Music Awards. Controversy aside, the American Idol runner up has graced the cover of Rolling Stone and was recently named one of "The 10 Most Fascinating People of 2009" by Barbara Walters. At the end of the day, Adam Lambert is a true entertainer and his performances indicate this. Friday night at New York radio station Z100's annual Jingle Ball concert, Lambert filled us in on his latest single, the album, For Your Entertainment, and one of his biggest fears.
Tell me about your new single, "Whataya Want From Me."
Pink and Max Martin wrote the song together. And I believe that their initial intention was about a relationship and about being in a situation where you're in a little bit over your head. You're wondering, "What is it that you want from me?" But thank you for sticking around. And now it's so appropriate, considering some of the recent controversy and ownership of different social groups and what I should be to other people. It is a great way for me to say, "What do you guys want from me?" I'm doing my best. The best lyric in the song is, "Yeah, I'm a freak but thanks for loving me."
With all the songs that you wrote for the album, For Your Entertainment, are there any songs that didn't make the cut?
Pretty much everything is out there in one way or another. There are a certain amount of tracks on the standard release and then there are bonus tracks on iTunes and then there's an international release with some extra songs. I'm really happy with the way it turned out. It's all out there in some way or another.
What are your fears?
That people won't want to buy the rest of my music. That people will stop being interested. I think that's my biggest fear.
What's your New Year's resolution?
New Year's resolution is to continue being positive and trying to live in the moment and enjoying this.
Annie Reuter is a freelance writer and music blogger who covers concerts and music festivals around the country. In constant pursuit of the next show to attend and band to interview, Annie keeps up her own music blog, You Sing, I Write (opens in new tab), where you can read more on the latest up-and-coming bands.
Photo Credit: Wendy Hu