Reese Witherspoon on the Badass Reason She Started Her Own Company
"We deserve better."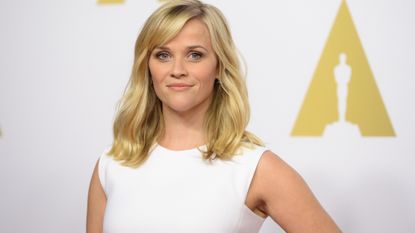 (Image credit: Getty)
It's no secret that Hollywood is stilled riddled with sexism, and between the Sony hack emails (in which Aaron Sorkin said women have less difficult roles than men) and the glaring paucity of female nominees at the Oscars this year, it's a sad truth that has never been as obvious as it is now.
Speaking at the annual Academy Award nominee luncheon on Monday in Los Angeles, Oscar-winning actress Reese Witherspoon addressed the movement for better female roles, revealing how watching six of her favorite actresses "fighting over a really crappy role in a movie" inspired her to take action by creating her own production company.
"We deserve better," she said. "It's great to speak up, but what I really think is you've got to do something."
And, indeed, Witherspoon's actions speak louder than her words. She produced Gone Girl, which is largely considered a sardonic tale of revenge on the patriarchy, and produced and starred in Wild, a feminist masterpiece about a woman trekking the Pacific Crest Trail alone following the death of her mother.
She described the latter as the most challenging physical and emotional endeavor of her professional life, which is perhaps why it earned her an Oscar nomination for Best Actress. But Witherspoon is definitely not stopping there.
"I set out with the idea that I wanted to develop material that has strong female leads. I wanted to make movies about what I want to put out into the world—put some good into the world," Witherspoon said. And that's precisely what she's going to do.
http://www.huffingtonpost.com/2015/02/03/reese-witherspoon-feminism_n_6605836.html
You should also check out:
The Conversation Around Better Roles for Women in Hollywood Is Heating Up
Charlize Theron Had to Negotiate to Get the Same Salary As Her Next Male Costar
Celebrity news, beauty, fashion advice, and fascinating features, delivered straight to your inbox!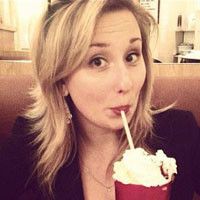 My writing has regularly appeared in The New York Times, The Paris Review, Salon, VICE, Guernica, The New York Observer, BuzzFeed, Cosmopolitan, Seventeen, Esquire, Elle, Harper's Bazaar, and many more publications.

I was previously the Senior News Editor at Best Life Online and the Viral Content Editor in the Newsroom of Hearst Digital Media. My portfolio consists of a vast and diverse body of work that includes personal essays, lifestyle articles, breaking news posts, and viral content. My areas of expertise, however, are Russia, sex and relationships, and mental wellness.