Idina Menzel Got Back at John Travolta for That Whole "Adele Dazeem" Thing
And then things got weird.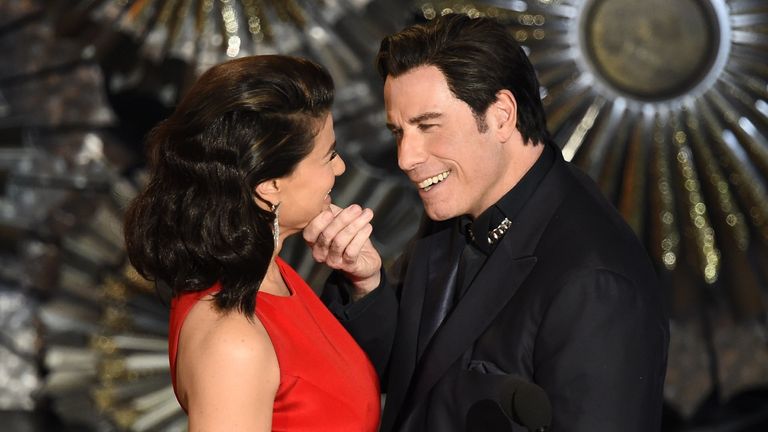 (Image credit: Getty Images)
Remember when John Travolta called Idina Menzel "Adele Dazeem" at last year's Oscars? The embarrassing gaffe basically made Menzel a household name (or, made her newly minted doppelgänger a household name...), and Travolta a temporary laughingstock.
At this year's Oscars, Menzel exacted her revenge by introducing Travolta on stage as "Glom Gazingo." It was an obviously pre-planned moment, but was cute and satisfying nonetheless...until Travolta got weird. (As he is wont to do.) This face-touching kinda creeped us out:
But they patched things up in time to give the award for Best Song to two guys named John Stephens and Lonnie Lynn, which are apparently what John Legend and Common go by at the Oscars. Who knew?
Speaking to the moment later on The Jimmy Kimmel show, Travolta explained the reason for his gaffe in the first place: the name had been spelled phonetically, and well, we all know the rest.
Watch the full moment Oscars moment below, via Time, then check out Travolta explaining the goof to Kimmel:
You should also check out:
There Were Some...Bizarre Things Happening on the Oscars Red Carpet Tonight
See Every Look from the 2015 Oscars Red Carpet