"I'm Learning That There's a New World Out Here": Leah Remini Opens Up About Spending 30 Years in Scientology
And why she had to leave.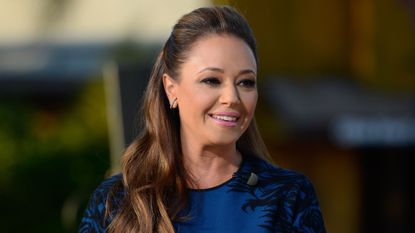 (Image credit: Getty Images)
Leah Remini caused a lot of controversy when she decided to leave the Church of Scientology in 2013. But in a new interview that aired on Oprah: Where Are They Now?, the actress opened up about why she broke ties.
For more than 30 years, Remini was a devout member of the church, spending a minimum of three and a half hours a day, seven days a week there. And because of her acting career and the demands of Scientology, she rarely got to see her family. Missing key moments with her children became the breaking point for her.
One day, Remini was working on a Scientology self-improvement course at a hotel in Florida when she looked over and realized her daughter was swimming for the first time. She had missed it. "A tear came down my face," she said, "and I was like, 'What am I doing?'"
She and her family decided to leave two years ago, and have had a difficult time adjusting since. She said close friends have completely cut her off; she once walked up to her goddaughter in public and her mother "turned her back to me." But she insists that people shouldn't judge Scientologists for their beliefs.
Unfortunately, the Church of Scientology isn't as open-minded about Remini. In a statement to Us Weekly, a spokesperson said she "remains obsessed with shamelessly exploiting her former religion in a pathetic attempt to get publicity." Sure.
Watch the segment here:
Megan Friedman is the former managing editor of the Newsroom at Hearst. She's worked at NBC and Time, and is a graduate of Northwestern's Medill School of Journalism.