Elizabeth Banks Will Direct 'Pitch Perfect 3' Because the World Is Amazing
Now, where's Rebel Wilson at?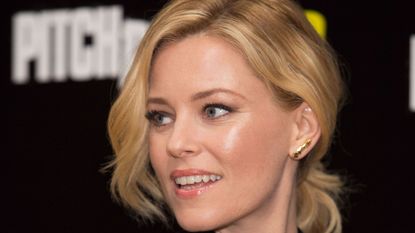 (Image credit: Archives)
Aca-perfect. Elizabeth Banks has signed on to direct Pitch Perfect 3, according to Universal Pictures, the studio that's released the Pitch Perfect movies.
Banks starred in the first two installments as well as directed Pitch Perfect 2, which hauled in $286 million worldwide and cost just $29 million to make.
With so large a box-office haul, Universal Pictures green lit another sequel shortly after Pitch Perfect 2's release, but the question remained—would Banks return to direct? It certainly seemed likely, because banks and her husband, Max Handelman, had already signed on to produce the third movie. And now, it's confirmed.
And with the news, it's pretty evident that Banks is becoming something of a Hollywood mogul. She's gone from playing Steve Carell's wild potential hookup in The 40-Year-Old Virgin to parts on NBC sitcoms like Scrubs and 30 Rock to roles in box office monsters such as The Hunger Games and critical successes like this year's Love & Mercy. She's also making moves behind the camera by producing and directing—an arena typically reserved for men, The Hollywood Reporter pointed out in a feature story about Banks (opens in new tab) earlier this year.
Pitch Perfect 3 is set for release Aug. 4, 2017. Anna Kendrick, Rebel Wilson and Brittany Snow are all returning, as is Kay Cannon, who wrote the first two films, to pen the script. *All the praise emojis*
With reporting from The Associated Press