'The Flash' Star Danielle Panabaker on Being a Woman in the Superhero Genre
No damsel in distress here.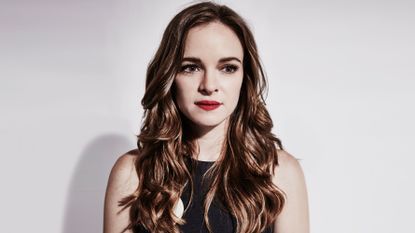 (Image credit: Getty Images)
If binge-watching The Flash has taught us one thing (other than the fact that we need to step up our running game), it's that that women are the real MVPs of the superhero canon. Danielle Panabaker plays Caitlin Snow on the CW series, a brilliant scientist without whom The Flash would just be a dude who runs super fast.
We spoke to Danielle about what it's like to play a kick-ass woman in a typically male-centric genre, her favorite picks from New York Fashion Week, and the totally unexpected reason she's rocking bangs. (Spoiler alert: a Harry Potter-level scar is involved.)
Marie Claire: Historically, women have been sidelined as damsels in distress in the superhero genre, but Caitlin is in many ways the brains behind The Flash. Did that draw you to the part?
Danielle Panabaker: Absolutely, it was so enticing from the beginning to be this woman who was entrenched in The Flash's world. She's not there to just tell him what a great job he's doing, she's also there to push him further and help him to be the best that he can be. She's often the first person to be a little bit skeptical of him, which is kind of nice. She really challenges him.
MC: There's been so much talk about the wage gap in Hollywood. Have you experienced sexism in the industry?
DP: I can empathize with women who feel that way. I personally haven't experienced it, and I'm grateful for that. I feel very appreciated on the show I'm on, but I do empathize. My concern is less the entertainment industry specifically, and more the general problem that women don't get paid as much as men in any industry.
MC: We've been loving this new wave of actress activism in Hollywood. What issues inspire you to speak up and fight for change?
DP: I'm grateful for the exposure that being on a show like The Flash gives me, particularly in this generation of social media and how accessible you can be to fans. And I think it's important to use that platform to send a positive message. My parents really raised me with the value that it's important to give back, and I've always gravitated towards non-profits and charities that work with children. The Art of Elysium is a program I've volunteered with for close to ten years, and I work with Unicef and Young Storytellers. My passion is really working with children since they are the future.
MC: Do you feel a social responsibility as a millennial actress who has the ear of so many young fans?
DP: There is an element—particularly on social media—where I want to encourage positivity and kindness rather than negativity and bashing of other people. I think that is a way I try to incorporate social responsibility into my life, but I feel like my day to day is pretty average.
MC: Before you landed The Flash, you had a brief role in Mad Men which is inarguably one of the best shows *ever.* What was it like to work on?
DP: That was an incredible experience. I had been a fan of the show for many years, had auditioned several times, and knew it was coming towards the end of its run. I was just crossing my fingers and hoping that something worked out. It was such a dream come true. I had several friends who were working on the show at the time—Ben Feldman's a very dear friend of mine. Everything about Mad Men is extremely secretive, so to show up at the table read, get to surprise my friends and feel like I was part of something so incredibly cool was so special.
MC: Let's talk beauty. Your bangs are on point, but we all know maintaining them can be a chore. Any tips?
DP: I fell and hit my head about six months ago—I have a scar on my forehead and the bangs were an attempt to cover that. Life sort of pushed a hair change on me, which has actually been really fun to play with. It does add a little bit of maintenance, but I have a teeny-tiny flat iron that I bought on Amazon for $20 and that has been my lifesaver. Even if all I do to get out the door is flat iron my bangs, I feel like I'm good to go.
MC: What makeup items do you keep in your bag for touch-ups on the fly?
DP: I love Nars tinted moisturizer. I'm a big proponent of skincare and it has an SPF in it that I adore. My other go-to product is Fresh Lip Treatment which I have in literally every color up and down the rainbow. I fly almost every week to and from Vancouver, so staying hydrated is super important. They add a little bit of color and they don't dry my lips out.
MC: Your style is a pretty solid mixture of super chic yet super attainable. Who are your go-to designers?
DP: My taste tends to skew a little bit towards the more feminine. Monique Lhuillier, Oscar de la Renta. Some of his wedding dresses in particular have been spectacular. That new line Monse, I was lucky enough to go to their first fashion show last fall and it's been so fun to see them grow. I also love Jenny Packham and Tory Burch.
MC: Did you go to NYFW this season? Any looks you'd nab from the runway and wear in real life?
DP: I went to Mara Hoffman and there was this white jumpsuit that I'm dying to wear. Sometimes I get a little nervous about wearing white, but this jumpsuit was beautiful. I loved it. It could be really chic to wear for a night out or party.
Jenny Packham also had beautiful gowns. Purple's my favorite color and she had this really great short purple mini-dress—I'd wear that in a heart beat, even just to a date night. I'm all about short.
MC: Is there a beauty or fashion risk you've been dying to take but haven't yet?
DP: I was just talking to somebody about bellbottoms. I remember when I was in middle school and those were the only style of jean I had. Now, I have a pair in my closet and I haven't actually pulled them out and worn them yet. I guess I just don't know what shoe goes with them! You can't wear it with a skinny heel because I don't think that looks right. Are you wearing it with a boot? I don't know!
Follow Marie Claire on Instagram for the latest celeb news, pretty pics, funny stuff, and an insider POV.
Celebrity news, beauty, fashion advice, and fascinating features, delivered straight to your inbox!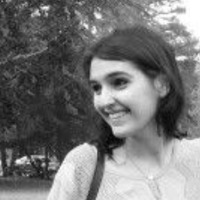 Mehera Bonner is a celebrity and entertainment news writer who enjoys Bravo and Antiques Roadshow with equal enthusiasm. She was previously entertainment editor at Marie Claire and has covered pop culture for over a decade.