Amber Tamblyn Just Tweeted About a Gross Experience When James Woods Hit On Her When She Was 16
He tried to take her to Vegas.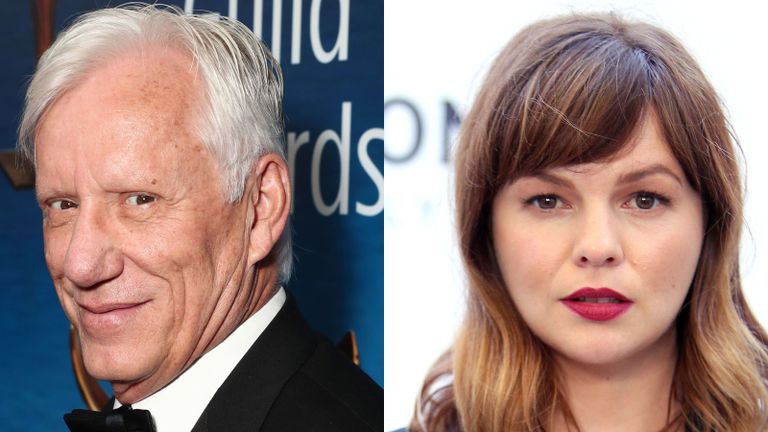 (Image credit: Getty Images)
Today in creepy things we learned about celebrities, Amber Tamblyn revealed that James Woods hit on her and tried to get her to go to Vegas with him when she was 16. He would have been about 52 at the time.
Why did this come up now, you wonder? Woods, now 70, took to Twitter to criticize the relationship at the heart of Armie Hammer's new, critically-acclaimed film Call Me By Your Name. Woods quoted a tweet that took aim at the age gap between the central characters (who are 24 and 17), writing, "As they quietly chip away the last barriers of decency," and adding the hashtag of a pro-pedophilia organization, People reports.
Hammer shot back at Woods, pointing out what he saw as hypocrisy in the statement, asking, "Didn't you date a 19 year old when you were 60.......?"
This is when Tamblyn chimed in. She replied to Hammer's tweet to share her own experience with Woods—specifically an instance when she was a teenager and he tried to pick her up.
When a fan asked Woods about Tamblyn's accusation, he denied the story, calling it a lie. However, in the replies to Tamblyn's tweet, several other women shared similar stories about the actor.
Tamblyn is standing by her statements and tweeting more receipts of the behavior.
"Since I know people love to question the [integrity] and honesty of women when they come forward with stories like this, here you go," she wrote. Her latest tweet highlights another problem victims of sexual harassment and assault face when reporting.
Follow Marie Claire on Facebook for the latest celeb news, beauty tips, fascinating reads, livestream video, and more.