RIP: Say Goodbye to These 10 Shows Ending in 2018
Life without The Americans = WTF.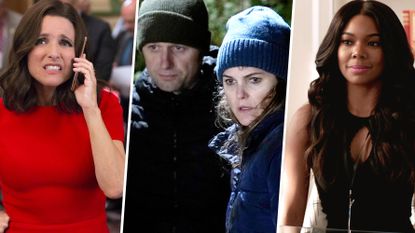 (Image credit: HBO/FX/BET)
Hi, we're in 2018 now! And while that is very exciting (literally good riddance, 2017), some of our favorite shows are ending this year, and with them, our reason for staying awake past 9:00 p.m. on a Monday.
This is an inevitability, as all good things must come to an end, but also sad for those of us obsessed with The Americans (AKA me). That said, most shows are at their very best with strong, concise seasons that aren't just renewed to make money—so rather than mourning our fallen TV friends, we'll raise a glass/vat of wine and toast to them. [Note: this is definitely just an excuse to drink.]
Veep
Veep is one of the best shows on television, and seeing it go is a blow. HOWEVER, not one season was bad and not one episode was disappointing. This show had a truly iconic run, and respect to HBO for letting it go when it was at its best instead of bleeding out several more seasons. "It became clear that this season should be the last season," Julia Louis-Dreyfus said of Veep's end. "We don't want to repeat ourselves or wear out our welcome. The story has a finality to it that feels end-of-series." [Note: Louis-Dreyfus revealed her cancer diagnosis after Veep's final chapter was announced.]
Final season air date: TBD 2018.
New Girl
That's right, New Girl is still on! But considering the show has been airing for literally years, they could perhaps consider the name change "Not At All New, Actually I've Been Here for Quite Some Time, TBH, Girl" as their title. The show almost ended after the 6th season, but actor Jake Johnson and other cast members asked Fox to let them finish their story with more episodes: "I was one of [the cast members] that wrote them and asked for more," Johnson explained. "I said, 'I don't think you gave us enough time to finish the show the right way. And I would really appreciate—and I think the fans would appreciate—a final goodbye to these characters.'"
Final season air date: TBD 2018.
Scandal
Scandal was absolutely *brilliant* at the start, became a little less tight during those middle seasons, and will hopefully end with the same greatness that Season One served up so effectively. "Deciding how to end a show is easy," Shonda Rhimes said. "Deciding when to finish is quite simple when the end date is years away. But actually going through with it? Actually standing up to say: 'This is it?' Not so much. So, next year we are going all out. Leaving nothing on the table. Creating this world in celebration. We are going to handle the end the way we like to handle the important things in our Scandal family: all together, white hats on, gladiators running full speed over a cliff." The second half of Scandal's final season ends this year, and it can't be emphasized enough how much praise the show deserves for the way it writes women. We might not have a female president in real life, but we do in Shondaland.
Final mid-season air date: January 18.
You're the Worst
FX's romantic comedy is ending after its fifth season, choosing to go out with a bang instead of a fizzle. "Making You're the Worst has been an incredible experience, and FX Networks have been dream partners," showrunner Stephen Falk said. "I am thankful to have the opportunity to be thoroughly judged whether or not we 'stick the landing'—which is a thing people say now that stupid Breaking Bad had to end so damn perfectly."
Final season air date: TBD 2018.
House of Cards
Speaking of things being the worst (ahem), House of Cards is ending its run on Netflix in the wake of sexual misconduct allegations against star Kevin Spacey. The show is continuing production in 2018 without the actor, who will presumably be written out. There's speculation about how this might happen, but considering House of Cards is a show where main characters are suddenly murdered without a moment's notice, it seems like they'll figure it out.
Final season air date: TBD 2018.
The Americans
The Americans has consistently been a work of genius—combining everything good in this world: spies + sexual tension + great acting. The final season airs this year on FX, and will hopefully live up to exceedingly high expectations as Philip and Elizabeth grapple with how much they're willing to sacrifice as undercover Russian spies. "It's always nice to be able to be given the option to go out on a high note instead of at year 15 when they're running out of story-lines," Kerri Russell said of the show's end. "It will be sad to see it go but the time is right."
Final season air date: March 2018.
Being Mary Jane
Unlike a lot of the shows on this list ending at just the right time, Being Mary Jane is leaving too soon. The series will celebrate its three season run on BET with a two-hour movie special, which is both exciting (can't wait!) and also bittersweet. This quote from BET head of programming Connie Orlando couldn't be more true: "Being Mary Jane has been a landmark series not only for BET, but for African American women around the world who saw themselves in Mary Jane, her family, friends, and coworkers. From the captivating storytelling, to the richly complex characters, to the powerful issues tackled on the series, we remain immensely proud."
Final season air date: TBD 2018.
Portlandia
Portlandia gave us memorable sketches like "Put a Bird on It!" and reminded everyone that the dream of the '90s is alive in Portland—but the time has come for it to retire after eight seasons. The celeb cameo-packed sketch show had some truly great hits, and while its final seasons weren't quite as must-watch as its first, it'll be missed. To quote Carrie Brownstein—there's a "sense of loss."
Final season air date: January 18.
Love
Netflix is canceling Judd Apatow's Love after three seasons, but he seems pretty pumped about what the final installment holds: "I am really excited about the third season of Love. I think it is our sweetest, funniest season and ends our story in a beautiful way."
Final season air date: March 9, 2018.
Fixer Upper
Chip and Joanna Gaines are hanging up their Fixer Upper hard hats (IDK, attempting a dad joke here) and calling it quits after Season 5 of their addictive reality show. The pair—who are expecting their fifth baby—wrote on their blog, "It is with both sadness and expectation that we share the news that Season 5 of Fixer Upper will be our last. While we are confident that this is the right choice for us, it has for sure not been an easy one to come to terms with. Our family has grown up alongside yours, and we have felt you rooting us on from the other side of the screen. How bittersweet to say goodbye to the very thing that introduced us all in the first place."
Final mid-season air date: January 2.
RELATED STORY
Celebrity news, beauty, fashion advice, and fascinating features, delivered straight to your inbox!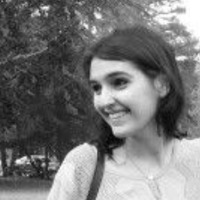 Mehera Bonner is a celebrity and entertainment news writer who enjoys Bravo and Antiques Roadshow with equal enthusiasm. She was previously entertainment editor at Marie Claire and has covered pop culture for over a decade.