Maddie Ziegler: Mogul in Training
Maddie Ziegler has done a lot in 17 years—and with a role in the West Side Story remake, she's just warming up.
Marie Claire Newsletter
Celebrity news, beauty, fashion advice, and fascinating features, delivered straight to your inbox!
Thank you for signing up to Marie Claire. You will receive a verification email shortly.
There was a problem. Please refresh the page and try again.
Maddie Ziegler really wants ice cream. She thought that was the plan, and when she's informed that our interview will actually be held in the lobby coffee shop of her Brooklyn hotel, she's visibly disappointed. "I'm sure we could actually walk to ice cream," she suggests. "I'm sure there's one around here." There is, in fact, an Ample Hills Creamery a few blocks away. When we arrive, her wide blue eyes—the size and shape of a Disney princess'—light up. Her favorite flavor is chocolate chip, but when they don't have that she settles on two scoops of sweet cream and cookies with "a lot of chocolate sprinkles on top."
It's just a small way that Ziegler reminds me that she is, in fact, still a teen. There are other indicators too: A parent has to be present at anything work related, from photo shoots to days on set. (Her mother, Melissa Gisoni, even calls halfway through our interview to check in.) But when Ziegler says, "I don't want people to think I'm taking everything too serious. I'm still a kid. I still need to be a kid," it sounds decidedly unkidlike.
Ziegler feels like she's "lived a longer life than 16 years." Anyone who's been following her career might feel that way too: She first entered American households at age eight on the hit Lifetime reality series Dance Moms. She was then tapped by singer-songwriter Sia (for whom Ziegler has become something of a muse, while Sia's become a "godmom" to Ziegler in exchange) to star in the 2014 music video for "Chandelier," which has more than two billion YouTube views to date.
And yet Ziegler is shockingly grounded for someone who's been in the public eye for half her life. "I never want to let fame get to my head," she says. "It's such an ugly thing." Throughout our conversation, she is earnest and humble, not at all the spoiled, selfie-taking terror you might expect of a teenager with 3.5 million YouTube subscribers, 13 million followers on Instagram, and an estimated net worth of $5 million."When people say, 'You're a celebrity,' I'm like, 'No, I am not.' I don't see that," she says, insisting that the label is reserved for "Kim Kardashian and people like that. I know that to my audience, I am considered famous, but I just can't see that for myself."
But she does view herself as "kind of " an entrepreneur. She's launched a clothing line, MaddieXFabletics, a capsule collection for Kate Hudson's activewear label, and written a New York Times-best-selling memoir, The Maddie Diaries, and a YA trilogy. Currently, she's trying to learn about money and investing (she says Sia's helping her) so that when she turns 18 next year, she can get her own place in L.A. To this impressive portfolio she plans to add a makeup line and another fashion label, something like the elevated streetwear of Daya by Zendaya. "She's my fashion inspiration," Ziegler says of the Euphoria star.
And like Zendaya, Ziegler hopes to transition from famous tween to respected dramatic actress. The day after our interview, she has a 5 a.m. call time for the first day of filming West Side Story, Steven Spielberg's forthcoming adaptation of the Broadway musical, in which she plays Velma, one of the Jets.
The magnitude of appearing in the remake of the classic film, led by such an iconic director, so early in her career is not lost on her. But Ziegler has enough experience in the spotlight to know that there will be naysayers looking to find fault. "No matter what, some people are going to say something negative about it," she says. "We're going to try to do [the original] justice."
Dress by Rochas; shoes by Repetto by Sia.
The dance-heavy West Side Story might not seem like a stretch for Ziegler, but in October her acting chops will be put to the test alongside Kate Hudson and Leslie Odom Jr. in Music. The film, written and directed by Sia, is about two sisters, one a sober drug dealer (Hudson) and the other on the autism spectrum (Ziegler). For her first starring role, it's no layup: The part requires not only range but also nuance and sensitivity. To prepare, she studied documentaries about autism and watched YouTube videos by parents who recorded their child's episodes. "What I realized during this film is that everyone on the spectrum is different," she says. "Everyone is unique and beautiful in their own way."
Ziegler's conscientiousness extends from work to her public life. "I want to be a really good role model for kids my age," she says. "I want to be like, 'Yeah, I might be [on TV and in movies], but I'm also just like you. And I want to be able to tell you that you can work hard and then your dreams will come true.'" She adds, "I know it's kinda cheesy." Maybe. But it's also admirable—and a lot of weight on one young woman's shoulders.
Plus, in some respects, having legions of adoring fans doesn't make her any less of an average teenager. "I'm insecure, and I compare myself to every girl on social media," Ziegler admits. She's also found out the hard way that not everything needs to be shared online. Though she is open about her devotion to lifelong crush Zac Efron and jokes that she's going to marry him ("Maybe I'll just put it out in the universe..."), she's tight-lipped about her actual relationship status. "I had a public relationship for two years, and I am never, ever going to make any relationship public as much as I did," she says. She's referring to her ex-boyfriend, Australian teen Instagram influencer Jack Kelly. The pair was the subject of nonstop tabloid coverage and fan speculation, and their breakup resulted in YouTube videos that attempt to break down what happened to their relationship—some with more than a million views. "I learned my lesson," she says. "On Instagram, people have assumed certain people that I am dating, but I'm just like, give it a rest." It all seems a consequence of Ziegler's place in the in-between: definitive public figure yet determined private citizen. Accomplished brand builder and introspective artist. Not a child anymore, but not an adult yet.
On September 30, Ziegler will turn 17, one year closer to shedding her minor status. I ask how she plans to celebrate. "Maybe me and three of my best friends can go to Palm Springs and hang out by the pool," she says. "Something where we can just chill and have fun. And I don't want to bring my mom."
Photographer: Tyler Joe / Fashion editor: J. Errico / Hair: Danielle Priano for PSXDanielle at the Wall Group / Makeup: Robert Sesnek for Pat McGrath Labs at Starworks Artists
Shop Maddie's Looks
A version of this story appears in the October 2019 issue of Marie Claire.
Main video: Top, pants, and shoes by Michael Kors; scarf by Miu Miu; earrings by Tacori
Related Story
Celebrity news, beauty, fashion advice, and fascinating features, delivered straight to your inbox!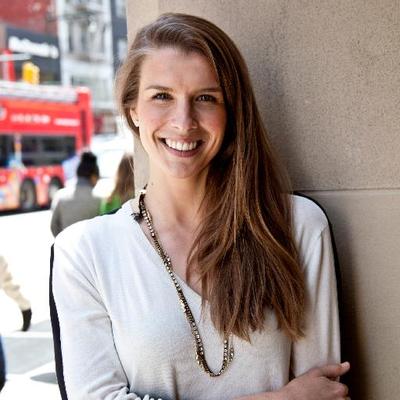 Danielle McNally is a National Magazine Award–winning journalist. She is the executive editor of Marie Claire, overseeing features across every topic of importance to the MC reader: beauty, fashion, politics, culture, career, women's health, and more. She has previously written for Cosmopolitan, DETAILS, SHAPE, and Food Network Magazine.