Chanel Miller on Reclaiming Her Visibility Through Art
The writer and activist shares how art has helped her process her trauma and what it means for her work to be shown in the Asian Art Museum.
Marie Claire Newsletter
Celebrity news, beauty, fashion advice, and fascinating features, delivered straight to your inbox!
Thank you for signing up to Marie Claire. You will receive a verification email shortly.
There was a problem. Please refresh the page and try again.
In 2019, Chanel Miller released her critically acclaimed memoir Know My Name, in which Miller revealed herself to be the survivor known as Emily Doe from the Brock Turner sexual assault case. Miller has since been an outspoken activist about the public treatment of rape and sexual assault survivors and the trauma they endure during trials. Now, Miller is reaching survivors through her artwork, unveiling her first professional piece, "I was, I am, I will be" for San Francisco's Asian Art Museum. Miller spoke with Marie Claire about her path to becoming an artist, how drawing has helped her process and understand grief, and how she hopes her creations will help her and other survivors reclaim their voice and visibility.
When I was younger, my mom worked at a shop called Frame-O-Rama. There were these mat boards in the back room that are used behind the photos. She would always bring them home, or I would be sitting in the back room after school, and I was allowed to draw on those boards. My mom would frame my sister's and my art professionally and hang it up around our house. Our living room was like a gallery of our work. I loved that because having an adult take you seriously, or treat what you create with reverence, is really special at that age.
In high school, I drew in class all the time. If I was doodling, it meant I was listening. When I didn't know the answers on physics tests, I would draw this man shrugging saying, "I don't know." And I would always make those drawings really intricate to show the teacher I possessed skills in different areas, even if I wasn't able to answer the questions.
In college, when I'd had a rough day, I would go to the student book store and get these huge pieces of white card stock. I'd bike home with them, spread them out on my floor, and draw for hours and hours. As long as I had a pen to create a line, all I had to do was follow that line for hours.
My trial was in 2016, which was the year of the monkey in the Chinese zodiac calendar. That's "my year," because I was born in 1992. I remember sitting outside the courtroom doors drawing tiny dancing monkeys in my notes.
That was my little symbolic way of saying, "If it's my year, things can't go completely wrong. There has to be some morsel of luck somewhere in here."
I think a lot about how the whole courthouse was devoid of art—the walls were completely blank. In the waiting rooms, there were only laminated posters of rules. There was no consideration that people in those rooms—at their most vulnerable state—may need a signal that they're not in there by themselves. Some type of visual nourishment would have been really appreciated at that time. To be in a place with no art, to me, was hell. If someone cares enough to put up something on the wall, that makes you feel a little more at ease, that means something. And if someone neglects to put any signs of life in there, that also means something.
We're always taking cues from our environments, letting them inform us of who we are and our place in the world. Being in an environment that was so closed off and blank and stale, had an effect on me. Now, I want to correct it by putting creative and wonderful pieces into the world.

With the book, I worked for three years to put out something that was so meticulously crafted. I was conscious of every word and period put into that book. With drawing, I want to preserve that raw state, that experimental state, just make a feeling visible.
It's a way for my personality to slip through, since in person I'm not assertive. I won't tell you who I am when I first meet you. But drawing is a way to communicate that I'm odd and that I possess a lot that you may not detect on the surface. I can go a lot of places on paper that I wouldn't be able to face-to-face. I draw completely for myself, but I think other people can learn a lot from my drawings about me.
I even draw to find out about me.
I can be, for example, angry, but I like that my creatures can express that for me. The creatures that come out of my drawings will look aggravated and be gnawing on each other or bothering each other. I can communicate emotion just by creating little strokes for eyebrows. It's instant and immediate. That sense of irritation and suffocation can come out through them. It keeps me from being trapped in a state where I'm only feeling it, and it becomes something that can be shared. That's really what art helps me do.

I spent a lot of time being anonymous, not being able to express who I am, shrinking who I am. Now, art can be used to make instant connections, to make myself more visible. I never want to be as closed off from the world as I was for a long time.

Art also allows me to remain in the states of grief and trauma, rather than try and scurry out of them or deny them. I think that's art's greatest power.

Even now, when I feel in a funk or depression creeps up, I'm not in a rush to get away from it. I'm just paying attention to what's happening within me, but I don't worry so much anymore about, "How long am I going to have to be in this state?" Or, "Why can't I get out of this state?" I understand that I'm being occupied by this feeling, that it's taking residence in me for now. But everything is also temporary, and it might be a long time, but it still won't be forever.
The piece in the Asian Art Museum is three panels, but you don't need to read them left to right. I think of them as interchangeable panels. There's no correct step you're supposed to be on, especially when it comes to healing. You could recede; you could excel; all at different times. It's about respecting that process and not thinking about arriving anywhere or achieving anything because there is no "end point" to processing trauma.
For the museum to approach me and say, "Declare this as your space. We want you to fill half a block's worth of wall with whatever your mind brings up," is incredible. It allows me, moving forward, to request bigger walls for myself. That matters: the way people teach you how to occupy space; to make you know how much space you deserve.
Visibility is so important to me now. A lot of my work is about shame and feelings you may not openly share, and I try my best to be as open about all of them to dissolve that shame.
I like that my art is out in the open, and it's unapologetic. And those creatures can greet you during any time of day. Hopefully, they are gentle creatures of comfort. I love the idea of them living on that corner and being able to connect with anyone who walks by.
Miller's artwork is scheduled to be on display through February 2022 in the Brayton Wilbur Foundation Gallery, which overlooks Hyde Street. Her process drawings and sketches will be available in the San Francisco Main Library when it reopens to the public as COVID-19 restrictions lift. The paperback edition of Miller's memoir, Know My Name, will go on sale on August 18.
RELATED STORIES
Celebrity news, beauty, fashion advice, and fascinating features, delivered straight to your inbox!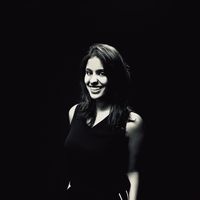 As Marie Claire's Entertainment Director, Neha oversees and executes strategy for all editorial talent bookings and culture coverage across the brand's print and digital entities, including covers, celebrity profiles and features, social takeovers, and video franchises as well as handles talent relations for MC's flagship summit, Power Trip. She's passionate about elevating diverse voices and stories, loves a hot-take, and generally hates reboots. She's worked in media for more than 10 years and her bylines about pop culture, film & tv, and fashion have appeared on Glamour, Vanity Fair, GQ, Allure, Teen Vogue, Brides, and Architectural Digest. She is a graduate of the Columbia School of Journalism.