25 Years of 'Dilwale Dulhania Le Jayenge,' Bollywood's Best Love Story
An oral history of the film that rewrote the modern Hindi rom-com.
Marie Claire Newsletter
Celebrity news, beauty, fashion advice, and fascinating features, delivered straight to your inbox!
Thank you for signing up to Marie Claire. You will receive a verification email shortly.
There was a problem. Please refresh the page and try again.
It's a tale as old as, well, Dilwale Dulhania Le Jayenge. On October 20, 1995, DDLJ premiered in theaters and...never left. Directed and written by then-24-year-old first-time filmmaker Aditya Chopra—under his father Yash Chopra's mega-successful production banner Yash Raj Films—the Bollywood rom-com went on to become the longest-running Hindi film of all time. (In the midst of an historic 1,274-week run at Mumbai's Maratha Mandir theater, it was forced to temporarily close in March due to COVID-19.)
The flick, about Non-Resident Indians (NRIs) Raj and Simran and their star-crossed love that began and ended on a train, captured lightning in a bottle: It catapulted stars Shah Rukh Khan and Kajol to meteoric levels of fame, cemented the careers of music composers Jatin-Lalit and designer Manish Malhotra, and became a launching pad for future Bollywood mainstays like Karan Johar, who cut his teeth on DDLJ as one of the film's assistant directors and supporting cast members. What started as a passion project for Chopra and a group of up-and-comers with a fresh perspective on what it meant to fall in love, went on to become a revered classic, a box-office heavyweight, the winner of a record-breaking (at the time) 10 Filmfare Awards—India's Academy Award equivalent—and the film that changed the face of an industry.
And it all started when a boy met a girl.…
---
From its plot to its premiere, DDLJ broke new ground in Bollywood.
Kajol (lead actress, Simran Singh): We saw the whole film, together, at the premiere. We all dressed up in our Bombay finery, and it was fabulous. It was an amazing feeling to know you made this. And all of us loved the film universally. That is something that's quite rare, actually.
Anupama Chopra (film critic and author of the 2002 book Dilwale Dulhania Le Jayenge: A Modern Classic): It was a blockbuster out of the gate. This was not about word of mouth. I remember so clearly at the premiere at New Excelsior [in Mumbai]—it's a 1,000-seat hall. And it was just euphoric. And the critical reception was exactly the same. It was just one of those movies that sweep you away.
Sharmistha Roy (art director): This wasn't any part of our Indian genre, in terms of visuals. It was one of the earliest road [trip] films.
Manish Malhotra (costume designer): There was a lot of glamour. That's a tough one to get because you are [also] trying to make the characters a bit real, which was a new thing, which Aditya Chopra started.
Anupama Chopra: Traditionally, the West had been portrayed as a sort of decadent hotbed of sin in Hindi movies. In films like Purab Aur Paschim or Des Pardes, it was the person from India who showed the Indian in the West what Indian values were. And here was this film that completely turned this on its head, because here's a guy [Raj] who is buying beer in the first few minutes of the film. Here's a guy who's obviously flirtatious. Here's a guy who's born and bred in the U.K., and yet he turns out to be more Hindustani than the guy who was raised in Punjab. That was a very new idea at that time.
Shah Rukh Khan (lead actor, Raj Malhotra): This film came at a time when the audiences were getting more receptive to a story like DDLJ and a pairing like mine and Kajol's. A lot of external factors worked for the film: the novelty of a modern rom-com, for example, and liberalization.
Anupama Chopra: It's such a seductive fantasy. It appealed to people in the West because all the NRIs felt like "Just because we live here doesn't mean we lost our Indian-ness. It doesn't mean we're not desi anymore; it doesn't mean that our roots have been severed." And, of course, it works for the people who are still living in India because it reconfirms this is the original land of value and beauty and song and dance and all the rest of it.
---
The script: Aditya Chopra quite literally rewrote the Hindi rom-com with a unique screenplay that challenged Bollywood stereotypes and the meaning of happily-ever-after.
Anupam Kher (supporting actor, Dharamvir Malhotra): The script was very, very fresh. [In Hindi films before], it was a typical Romeo and Juliet concept: The parents aren't happy with who you are; the world wanted [the couple] to be united, and the so-called "forces against you" were the parents. But here, the boy was a very idealistic person. [The boy] respected the girl and her parents, especially her father. [Aditya] very intelligently represented NRIs and Londoners and the typical Punjabi [person].
Kajol: I loved the script, from beginning to end. There was no part that I heard that I did not feel completely there, and present, and completely part of the film....There is one song where I wasn't sure about how it would be taken on screen: "Zara Sa Jhoom Loon Main." I didn't think I looked drunk at all, and I was like, "This is not gonna work. I don't believe this myself." Because I'm a complete teetotaler. I don't know what it's like to get drunk. But fortunately for me, [that scene] turned out okay. It's not as bad as I thought it was.
Shah Rukh Khan: There were several improv moments. They enhanced the script, for sure. There was this scene with Amrish Puri [who played Simran's father, Chaudhry Baldev Singh] where he was feeding the pigeons. And we had this really funny scene where we are both awkwardly going "aao, aao" to the pigeons. It is a call for pigeons I had heard in Delhi, so I added it. Even the flower that sprays water on Kajol's face, we hadn't told her what would happen.
Anupam Kher: That's one thing that is fantastic about Shah Rukh: He is a very affectionate, easy person [to act with]. When we sort of clap hands and do gibberish words with each other, I invented those words on the set. And when Raj is saying, "I just failed," and I introduce him to our "ancestors" in paintings on the wall, that was similar to my own family....My own uncle had failed in 7th/8th grade. So I asked Mr. Chopra, "Can I use their real names in the movie?"
Shah Rukh Khan: It was a set of friends just having fun...with the material. Adi had a much clearer vision [of] where he was going with it and what he wanted to say in it. So the voices belong to us, but the words and feelings are all his, to be honest.
Kajol: I think when Adi wrote the film, he meant it to show that families are the way they are everywhere. That's what the film was about: embracing what the world has ahead of you, but don't forget your roots.
Anupam Kher: The name of the film is given by my wife [actress Kirron Kher]. There was a lot of debate: "What should be the title of the film?" There is a very famous song called "Le Jayenge Le Jayenge" from an old Hindi film [1974's Chor Machaye Shor]. So my wife said, "At the end of [this] movie, the boy finally says, 'I will take away the bride.' Why don't we call it Dilwale Dulhania Le Jayenge [The Brave-Hearted Will Take the Bride]?" Everybody loved it. [She] gets a separate [credit] in the [film]. It says, "Title given by Kirron Kher."
---
Simran and Raj and Kajol and Shah Rukh: The making of a superstar pair, on screen and off.
Kajol: My first impression of Simran was that she was nothing like me. I didn't agree with all this being too dutiful. I was like, "Can't she think for herself?" [Laughs.] I played her dutifully, but I made fun of her on set.
Shah Rukh Khan: Her energy was palpable.…Nobody could've played Simran better than Kajol.
Kajol: I thought, There has to be something of Simran inside me. So maybe 90 percent of her wasn't [me], but that 10 percent was.
Shah Rukh Khan: Raj was unlike anything I had done. Before DDLJ, there was Darr, Baazigar, Anjaam—films in which I had portrayed negative characters.
Kajol: I thought Raj was a cool hero. I thought that he had a lot of unexpected depth to him. You get the feeling he's this really carefree guy who doesn't really have much to him; he's just into how his hair looks and how he kicks the football. But somewhere toward the end of the film, you start believing in him as a character.
Anupama Chopra: It really spoke to a country in a great sort of cultural churning. In the '90s, we got satellite television, the economy had opened up, and there was all this stuff coming in from the West: the programming, the clothes, the brands. There was an actual dilemma about what constitutes "an Indian." Who constitutes an Indian? And Shah Rukh Khan as Raj was the answer.
Shah Rukh Khan: I was told by many people that I looked unconventional…very different from what the perception of a leading man was. I did feel maybe not being handsome enough—or as they called it then "chocolaty"—would make me unsuitable for romantic roles. Also, I am very shy and awkward with ladies, and I didn't know how I would say all the loving, romantic bits. I was excited to work with [Adi], but I had no idea how to go about it and also if I would be able to do it well. I always felt Adi's love for me made him cast me.
Anupam Kher: In [Adi's] mind, he was Raj. [Adi] wanted Shah Rukh to be the way he wanted to be in life: principled but naughty.
Anupama Chopra: This was the film that established SRK as a guy who can romance in a way that we had never seen before. Because he's not "macho" in the traditional sense. Here's a guy who's in the kitchen with the women. Here's a guy who keeps Karva Chauth with his girlfriend. He's telling the aunt which sari to buy. And none of this means that he's any less manly. It's just that he's secure enough to be all of those things and to be in places that are traditionally female. You can't imagine that very macho action hero of the '80s doing that.
Shah Rukh Khan: I found the character endearing and sweet in the right way. The over-the-topness was my contribution.
Kajol: Shah Rukh played Raj really convincingly. With every film he works on, he's there 300 percent of the time. He memorized everybody's [lines], and then [laughs] during rehearsals he'd be saying my dialogues as well as his dialogues.
Shah Rukh Khan: What worked for Raj and Simran on screen was basically the pure friendship that Kajol and I shared off screen. It was all so organic that there were moments in front of the camera that we didn't feel like we were acting at all. We didn't really plan scenes. We just let them flow, and if we didn't like something, we could just blurt it out to each other without any formality.
Kajol: We would just crack jokes. Everybody on set was so mischievous. It's just great fun to work with people that you actually enjoy the company of. When you work on film, there's a lot of time that you're just waiting for everybody to get set up for one shot after the other. That actually makes people friends and makes people be completely comfortable with each other. We can sit and wait for the sun to rise, literally, [together].
Shah Rukh Khan: I have to admit, for someone who doesn't like mushy, romantic films, the scenes with Kajol and I did make me feel all fuzzy and warm. There, I said it!
---
A scene from "Tujhe Dekha Toh" where Shah Rukh Khan's boyish charm, which turned him into India's biggest hero, is on full display.
The music: New-on-the-scene composing duo and brothers Jatin-Lalit teamed up with icons like singer Lata Mangeshkar and lyricist Anand Bakshi to develop what would become the best-selling Bollywood soundtrack of 1995.
Lalit Pandit (music composer): We had a grand session [audition] with Yash Chopra, Aditya...We didn't know what film was being planned. We just wanted to work with Yash Chopra. We were singing our new songs—I still remember I had sung two songs. One was "Mehndi Laga Ke Rakhna." And I sang the tune for "Mere Khwabon Mein Jo Aaye." I didn't have the words, so I just sang the tune.
Nothing happened for about a month. But then we got a call from Aditya Chopra: "I'm planning a film. How busy are you guys?" And he asked, "That 'Mehndi' song, do you still have that song?"
Jatin Pandit: Once we heard the script, we made up our mind that we have a jackpot on our hands. We both worked very hard. For all the [scenes], we made at least 20 songs. And out of 20, we ourselves rejected five or six songs. And then we [presented them] to Aditya Chopra. "Chal Pyar Karegi" we had done [for] DDLJ as well. It was in [the 1998 film] Jab Pyaar Kisise Hota Hai.
Lalit Pandit: We sat for days and days and days and days, trying to crack each of the songs. It was a once-in-a-lifetime kind of an opportunity. Anand Bakshi was on board, and Lataji [Lata Mangeshkar] was going to sing all the songs, which was very rare during those days.

Kajol: My daughter recently downloaded the entire album. She was like, "Oh my God, Mum, you had great music." It's the kind of music that is timeless. I loved "Na Jaane Mere Dil Ko Kya Ho Gaya." That's one of my favorite songs.
Jatin Pandit: There was one song I was very sure about: "Zara Sa Jhoom Loon Main." They were thinking it was too fast and energetic to have a drunk girl singing those lines. But Anand Bakshi said, "When you're young and you drink, you get all the more energy."
Lalit Pandit: One of my most favorite songs on the film is "Na Jaane Mere Dil Ko Kya Ho Gaya." I was singing out the intro at [Adi's] place. When I sang those lines, he said, "You know how I'm going to [shoot it]? I'm going to fade in and fade out, they're going to be on the bus, and Shah Rukh will come, and then he'll fade out, and then Kajol will come, and then again Shah Rukh will come, and then again he'll fade out." I had never heard such kind of detail. Adi was completely—there's no other word—brilliant. He was like a third partner in music, he contributed so much. He was very instinctive about what he wanted in his songs.
Jatin Pandit: The piano piece in "Ruk Ja O Dil Deewane," so many people tried to play it, but Aditya Chopra played that. And "Ghar Aaja Pardesi"—it also became one of the film's biggest hits, and Pamji [Pamela Chopra, Aditya's mother] sang in that song.
Shah Rukh Khan: I don't change the radio channel when a DDLJ song comes on. I can never get sick of them. They bring back memories of a film that shaped my path forward in an unforgettable way.
---
"It was an elite chicness," famed designer Manish Malhotra says of the film's refreshing aesthetic.
Bollywood goes designer: The film's costume creator, Manish Malhotra, elevated Hindi film style by combining ready-made looks with Western sophistication.
Manish Malhotra: In the '90s, all the tailors were making dresses with frills, all these fitted dresses. That was the norm. But [in Yash Chopra films], it was all about the luxury, the lifestyle, the richness. There's one kind of richness that is all about embroidery, but Yash Chopra films were different. The richness was about the setup: the beautiful home, the girl in a pure chiffon sari with pearls. It was an elite chicness. An upmarket understanding. I was trying to remove all the frills and make it more monochromatic and make it more Western looking. My first thing was color. Old-world colors—bring them all back in. A lot of old rose; a lot of powder blue. There's a lot of peachy coral.
Kajol: It's a very simple, beautiful aesthetic. It's classic—maybe not the beret on my head. [Laughs.]
Manish Malhotra: Simran is a girl who is real. She's very identifiable. There's something that makes her look stand out when she's in a crowd. That was key. They didn't want a sensuous or a very sexy Simran. I did a very real Simran—with a dash of glamour.
And Kajol, being Kajol, she didn't care too much about the drape [of the sari]. She was never the actress who would be like completely pinned and completely stitched and all of that. And Kajol would never want to do too much makeup. She'd be like, "I'm just running to the set. I'm happy with my look."
Kajol: I can still imagine wearing the shaded chiffon sari, or I can still imagine myself wearing a plain, simple salwar kameez with a shaded dupatta.
Manish Malhotra: [The thinking was] there can be a beauty in a white kurta and a white salwar. The quality and the class also can come from the way it's tailored.
Kajol: When we were shooting for "Na Jaane Mere Dil Ko Kya Ho Gaya," there was a shot where we're going round and round in the rain. We had to get these fire engines to pour the rain for us. It was Switzerland, and that cold was unimaginable. And by the end of it, it was so cold that if I did not walk or run back to the hotel, we would have just frozen on the spot.
I don't think anybody ever thought about my comfort when I was wearing a chiffon sari in the middle of the snow and the ice. The red [mini] dress in the snow was even worse, trust me. [Laughs.]
Manish Malhotra: We didn't even know there would be that much snow. In those days, the heroes were in mufflers and coats, and the heroines wore these itsy-bitsy saris. I think I was that culprit who started that. It was about looking glamorous.
Shah Rukh Khan: There was a certain charm and playfulness that came along with the hat [which was taken from the film's production head], the guitar, the leather jacket, the sunglasses. They all added to the character and helped shape how I eventually portrayed him. Today, if you see those three things next to each other, without any picture of Raj, your mind will immediately take you to DDLJ.
Manish Malhotra: That was completely from Aditya Chopra's eye; he wanted that jacket.
Shah Rukh Khan: The jacket, I loved it and still have it. It was a Harley-Davidson jacket. [But] the motorcycle was rented and we had to return it.
---
Kajol swept audiences off their feet with her charming portrayal of Simran, a girl with a big heart and dreams to match.
"Mere Khwabon Mein": In the film's first song sequence, Kajol cemented Simran's status as the quintessential ladki next door.
Sharmistha Roy: [For Simran's house] we were keen it should be warm in its color palette and also have a very strong Indian element. We used a lot of plaids. There are lots of artifacts that [the family] would have picked up from their visits to India. I hadn't actually ever been [to London] to see the houses. [At the time] I believed if you're in a foreign land, you believe it's going to be a big, big space. But, in fact, a family like that would have lived in a rather cramped space. Now when I look back and see [the big house set], I find that bothersome.
Manish Malhotra: The first song, "Mere Khwabon Mein," we were shooting in a studio in Mumbai. There was this whole thing that she's dancing in the rain and she wears a towel and all of that.
Kajol: It was a really big towel, let me put it that way.
Manish Malhotra: With the white skirt, Adi saw it and he says, "I think it's looking too long." I said, "So should we cut it?" And suddenly the skirt, which was so much [holds hands a foot apart], became so much [moves hands six inches apart]. I said, "Now what do we do?" And Kajol said, "Well, I'm okay if you guys are okay." Kajol was very "Whatever you guys decide" kind of thing. But I told Aditya, "Will it look too much that she's wearing this sexy white skirt in the rain?" He said, "You know what? She's with her mother [played by Farida Jalal] in this song. It won't look like that."
Kajol: We just wanted to make it look kind of, like, innocent-sexy.
Sharmistha Roy: [Pamela Chopra] told me how they dried their clothes over there [in London] for that scene: put out in the backyard with a simple stand, a kind of clothes hanger. And she actually drew that out for me to show me what it would look like.
Kajol: It was great fun, actually. Everything was choreographed, from the window opening to the song. The only part that I could not do, I think, was feeling shy. So that took at least 45 minutes for Adi to explain to me: "This is what you are supposed to do when you are feeling shy. How would you feel shy?" I don't have a single shy bone in my body. Eventually he gave up on me, and he was just like, "Just do this: Look straight at one point, and then eventually just slowly lower your eyes down." And that's exactly what I did.
Lalit Pandit: The song that I first recorded was Lataji's solo song, "Mere Khwabon Mein Jo Aaye"—the same tune I had hummed out to Adi in the meeting session that we had. Having Lataji on this album gave it that edge that the music needed.
Jatin Pandit: She's an icon. There's no words to express what she is.
---
"Mehndi Laga Ke Rakhna": The making of a showstopping shaadi scene.
Kajol: We had the most fun during "Mehndi Laga Ke Rakhna" because we were all together.
Shah Rukh Khan: I remember how difficult it was to do "Mehndi Laga Ke Rakhna." I am not very good with dances like that, but it doesn't show so much on screen.
Jatin Pandit: When the film is in the U.K., we had to have a different kind of texture to the melody and the treatment. But "Mehndi Laga Ke Rakhna" was totally Indian. Like a festive mood, and the instruments, the tutti and the arrangement of the violin—we had this arrangement by which we can differentiate the two countries. The song was very authentic in style.
Lalit Pandit: The song lyrics originally were: "Mehndi laga ke chalna / Payal bacha ke chalna / Mehndi laga ke chalna / Payal baja ke chalna
Par aashiq se appna / Daman bacha kay chalna / Mehndi laga ke chalna / Payal bacha ke chalna"
And then, of course, [our lyricist] Anand Bakshi took it to another level: "O mehndi laga rakhna / Doli saja ke rakhna / Mehndi laga rakhna / Doli saja ke rakhna
Lene tujhe o gori / Aayenge tere sajna / Mehndi laga rakhna /Doli saja ke rakhna"
He wrote 25 verse [options] for those two verses. That wonderful kind of effort, I never experienced again.
Sharmistha Roy: The courtyard became an important aspect of that house [set]. It was meant to be a typical [compound] in Punjab, where joined families would stay. What decided the warm color palette for those scenes was actually the brick floor. And because it was a house for the wedding—where a lot of golds and jewel tones were used—it formed a perfect backdrop for it.
Manish Malhotra: We went shopping and saw this satiny fabric, like a lime-green color going into pistachio. And Adi said, "This green is really bright." But I said, "It will look really nice. Let's use it."
Kajol: We didn't think so much about what the impact [of the color] eventually would be. We all agreed that the [green] color was going to look very nice on screen. Nobody thought about whether it would be trendsetting or anything like that. We just wanted it to look good and shoot comfortably in it—at least, my thought was that we should be comfortable in it.
Manish Malhotra: That green got very, very famous for Dilwale Dulhania Le Jayenge.
---
At the film's emotional climax, Simran and Raj reunite, with her father's unexpected blessing.
The train scene: How DDLJ's ending ran away with audiences' hearts.
Kajol: We shot for about three days in Apta railway station [in Mumbai]. It was so hot at that time, and with this ghagra—it was this incredibly heavy outfit that I was wearing.
Manish Malhotra: I remember with any heavy outfit, she would tease me. "You wear it first."
For this outfit, I was very keen we shouldn't do [a traditional] red; we should do gold. [Finally, we chose] one where there's gold kota work. They all said, "That's really nice. It'll look heavy, but it won't look like too much because it's a daytime sequence."
Shah Rukh Khan: All I was to do was to hold Kajol's hand, so that was simple. And she does run awesomely in a lehenga.…
Kajol: The train wasn't going as fast as it looks. [Laughs.] It wasn't the running so much, just the crying. Your eyes are swollen and red by the end of the day because you're crying for three days straight.
Shah Rukh Khan: I was more keen on the fight that happens before that because I felt it will add some non-mushy stuff to this film. I was way happier holding the gun than holding Simran's hand. [Laughs.]
Lalit Pandit: When the action part was happening, I was singing out these pieces I had in mind, in sync with the actions happening: Shah Rukh is being beaten by this gang, and his father's getting hurt. And when I played out that [song] to Adi, he completely rejected it. He said, "Play 'Mehndi Laga Ke Rakhna' here." I completely disagreed.
He said, "If you play this in a different manner, just try to change the phrase a little bit but keep that melody. You'll see, people will clap in the audience."
So I took a lot of the chorus section and I asked the dholis to play the rhythm. And instead of making it melodic, I made an aggressive kind of singing. Then, for that emotional piece where Kajol is running, I said, "Okay, why don't I play the melody from Tujhe Dekha—one part we have not used throughout the film: Lataji humming."
Adi, Jatin, and I were roaming around the theater on the first day of the film opening. When this part came on, I was very alert to see how the audience would react. And just as Adi had said, people were clapping as soon as this part came on.
Shah Rukh Khan: There could have been no other ending, but I did not think it would be as iconic as it eventually turned out to be.
Lalit Pandit: When you watch the film, it's so appealing because by the time you are hearing this piece again, you remember every bit of it from [earlier]. The moment the saxophone plays in that part, you get a goosebump.
Anupam Kher: [The premiere] was the who's who of the film industry, of the city, of the politicians. [They] were there watching the film because it was Mr. Chopra's son's first film. The film finished and there was pin-drop silence. And Mr. Chopra looked at me like, "Oh my God, something has gone wrong." It [seemed to be] a never-ending silence, and then after a minute, there was a never-ending standing ovation. That was the magic of the film.
---
With more than 1,000 consecutive weeks in theaters, an all-time classic is born.
Manish Malhotra: I think Dilwale is a film which showed, in the '90s, that youngsters had a mind of their own. It spoke about a time of the changing youth. And it also spoke about the changing time of the parents.
Anupam Kher: I have met millions and millions of young boys and girls who say, "We want our parents to be like Raj's father.…"
Kajol: Every generation goes through a point of rebellion and then eventually realizes that rebellion is really not the way to go. You need to figure things out. You need to work through them rather than rebelling against something. It's not only Indian. Everybody feels like "I don't want to hurt my family. I don't want to lose what I have in my family, and I don't want to hurt anybody. I just want everybody to love who I love." It made sense, then and now. I think that's why it's eternal.
Sharmistha Roy: The film bridged two ideologies. We had the generation before who believed in conventional relationships, and the film honored that. At the same time, it made a statement about how the youth think and their need for space. I think of the film poster: Here is a man with a woman on his shoulders. At the same time, she's dressed traditionally.
Manish Malhotra: The film had tradition; it had family values; it celebrated culture. And yet there was so much of youth and modernness to it. The visual was so fresh. Every young Indian living abroad and Indian living in India identified with it.
Jatin Pandit: It's an extraordinary love story. And the combination of East and West, and with the music, photography…There's so much of repeat [value in this film]. I myself have seen it at least 20 times in theaters with my family.
Kajol: A film is never about only one person. It's about everybody put together. Everybody put their little bits of energy and love into it. It's a memory more than a film, really. It's like watching my very own personal photo album.
Shah Rukh Khan: I think DDLJ helped me cement my place and brought me fame in a way that I didn't think it would. We were all living in the moment, trying to make the best film we could. There are so many reasons attributed to its success, but I don't think any one specific thing can explain the phenomenon it has become. I think all the success is to be credited to the pure heart with which the film was made by Adi, Yashji, and the entire cast and crew—and my nonexistent "good looks."
It's been a struggle to not be considered romantic and sweet for the last 25 years—a struggle, I guess, I am happy to lose.
Video Courtesy & Copyright: Yash Raj Films Pvt. Ltd
Celebrity news, beauty, fashion advice, and fascinating features, delivered straight to your inbox!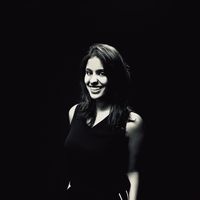 As Marie Claire's Entertainment Director, Neha oversees and executes strategy for all editorial talent bookings and culture coverage across the brand's print and digital entities, including covers, celebrity profiles and features, social takeovers, and video franchises as well as handles talent relations for MC's flagship summit, Power Trip. She's passionate about elevating diverse voices and stories, loves a hot-take, and generally hates reboots. She's worked in media for more than 10 years and her bylines about pop culture, film & tv, and fashion have appeared on Glamour, Vanity Fair, GQ, Allure, Teen Vogue, Brides, and Architectural Digest. She is a graduate of the Columbia School of Journalism.